Matt Bilyk (Brass)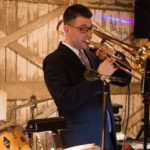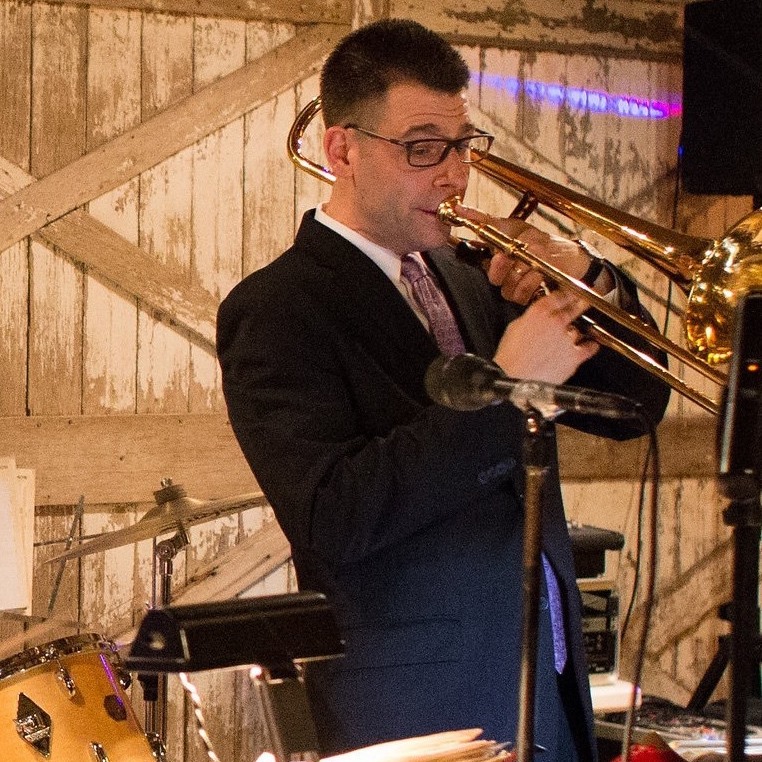 Matt Bilyk has been teaching brass in the tri-state area for over 27 years. Matt holds a BA in Jazz Performance from Manhattan School of Music. He has been an adjunct faculty member for many public and private schools throughout New Jersey, and he frequently serves as a clinician and festival adjudicator.
As a performer, Matt has performed with Broadway, regional and local theater pit orchestras, as well as with such performers and groups as Warren Vache, Bobby Rydell, The Duprees, Connie Francis, Joan Rivers, Joe Piscopo, Richie LaBamba, Frankie Ford, Sonny Tuner, Mel Carter, Bucky Pizzarelli, The Irish Tenors, The Walkmen, Bob Crosby and The Bob Cats, the Guy Lombardo Orchestra, the New York Voices, Charlie Calello and the Tommy Dorsey Orchestra.
Matt is currently on staff with the Encore Music Program in Ridgewood, Northern Highlands Regional High School in Allendale and Elefante Music & School for the Performing Arts in New Providence.
Rick Henly (Brass)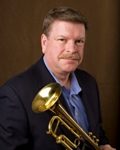 Rick Henly can be heard on his two solo CDs: LOVE LIKE FIRE and CHRISTMAS PRESENT.
On March 7, 2003, Rick played the American Premiere of Steve Margoshes' Ballade for Trumpet and Orchestra with the Ridgewood Symphony. In November, 2004, he played the World Premiere of Jake Lentz's Suite for America with the Woodstock Chamber Orchestra. He returned to Chicago in 2009 to play Janacek's Sinfonietta with the Chicago Symphony Orchestra and then travelled with them to New York for a performance in Carnegie Hall.
Rick was Lead Trumpet on a dozen Broadway shows, including the long-running hit, MISS SAIGON and has over 20 years experience playing Lead Trumpet on Broadway shows. He graduated from Ithaca College and earned a Masters Degree in Trumpet Performance from Northwestern University. Following school, Rick auditioned and was appointed Principal Trumpet of the Civic Orchestra of Chicago, a position that included a scholarship to study with the great Adolph Herseth of the Chicago Symphony. This was followed by a Fellowship to study for two summers at the prestigious Tanglewood Music Center.
His early career included performances with the Chicago Symphony Orchestra and Lyric Opera of Chicago. He also played on several recordings with the Chicago Symphony. While in Chicago, Rick was also on the faculties of The American Conservatory of Music, Elmhurst College and the Preparatory Department at Northwestern University.
Called one day to fill in for an ailing lead trumpeter (in Chicago), Rick went to the theater to play for Meredith Willson's THE MUSIC MAN, starring Dick Van Dyke. For that production, Conductor Milton Rosenstock had written a brilliant trumpet cadenza (based on the MINUET IN G) to end the show. Conductor Rosenstock was so impressed with Rick's rendition of the trumpet solo, that he insisted Rick come to New York and open the show on Broadway the following week.
Since MISS SAIGON, Rick has performed the on-stage 'Harry James' solo in FOSSEand substituted as Lead Trumpet on THE PRODUCERS, CABARET, THE MUSIC MAN, FOLLIES, THOU SHALT NOT, 42nd STREET, and the RADIO CITY MUSIC HALL ORCHESTRA. Rick continues to give solo demonstrations and clinics all around the country.
Rick has performed with the New York Pops, American Symphony, Brooklyn Philharmonic, Little Orchestra Society (Soloist), Liza Minnelli (Lead Trumpet), Dennis Edwards and The Temptations Revue (Lead Trumpet), Michael Amante "America's Tenor" (Lead Trumpet), Charli Persip's SUPERSOUND (Lead Trumpet), Shirley Bassey, and Frank Sinatra.
Conductors with whom Rick has worked include Leonard Bernstein, Sir Georg Solti, Claudio Abbado, Andre Previn, Pierre Boulez, Rafael Kubelik, Lukas Foss and Skitch Henderson.
Jeanne Holder (Brass/Piano)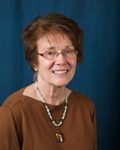 Jeanne received a B.M. from the Eastman School of Music where she majored in trombone and minored in piano and music education. She also has a Master's Degree from Temple in Theory and Composition. She studied trombone with Carsten Svanberg, Glenn Dodson, and Roy Stevens, and piano with Lynne Howard and Polly McKeever. She has taught band, chorus, brass, and piano at several schools and colleges in Florida and New Jersey.
Jeanne is also an active performer, playing with the Livingood Big Band, St. John's River City Brass Band, Jacksonville Symphony, Cathedral Brass, Goldman Band, and many others. She has many of free-lancing experience in Broadway shows, Dixieland, Big Band Jazz, cruise ships, recordings and tours.
Jeanne has been elected to the Board of Advisors for the International Trombone Association, has published several articles on teaching brass, conducted the North Jersey Area Band and Melbourne Municipal Band, and has been commissioned to write over 50 arrangements for various ensembles. In addition, she has run music festivals throughout the U.S. and Canada for the past three years.
Gerald McConnell (Brass)

Gerald studied bass trombone with Dr. Robert Wigness at Montclair State University. He received a bachelor's degree in Music Education, and performed with the MSU Symphonic Band, Wind Symphony, and Orchestra. In May 2002, he traveled with the MSU Band to Russia, and played in Moscow, St. Petersburg, and Saratov.
Originally from Ames, Iowa, he was a member of the 1990 Iowa All-State Orchestra and the 1991 All-State Band, and traveled to Europe as a member of the 1991 United States Collegiate Wind Band. He attended Iowa State University as a music major and studied with David Stuart. While at ISU he played in the Wind Ensemble, Jazz Band, Orchestra, Marching Band, Basketball Pep Band, and other small ensembles.
From 1997 to 2001 Gerald served in the United States Air Force as an electronic technician working on B-52H Stratofortress bombers at Minot AFB in North Dakota. Since 2001 he has lived in Mountainside with his wife, Cathy