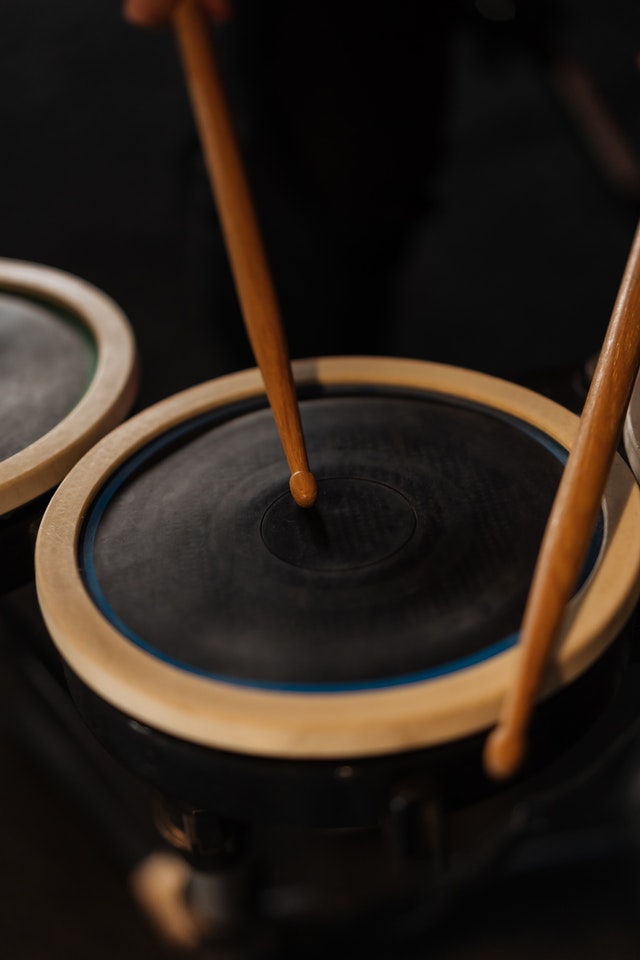 Have you always wanted to learn how to play the drums? In this fun "no pressure" workshop, you will learn the basic way to play drums and rhythms and how to put it together for an ensemble. You will learn techniques for bucket drums, snare drum, hand drums, shakers, and yes….cowbell. We will put our grooves together to form an Elefante Music drum circle. No experience is needed and a sense of humor is an asset.
This class is "drop-in" style attendance. You may sign up for any or all of the 4 dates listed below. Receive a $10 discount if you sign up for all 4!
DATES: Wednesday June 23, Monday July 26, Wednesday July 28, and Tuesday August 17
TIME: 7pm – 8pm
PRICE: $20/class, $70 for 4
CLASS MATERIALS: 1 pair 5A Drumsticks (available at Elefante Music online or at our retail location); participants can bring a hand drum if they own one or a 5-gallon bucket (available at hardware or home improvement stores).
LOCATION: Elefante Music – 1790 Springfield Ave, New Providence, NJ
INSTRUCTOR: John Leister

You may also be interested in…
Songwriting for Adults

VIRTUAL
Learn the secrets of songwriting and write your own tune!
Beginner Guitar for Adults &
Guitar for Adults: Beyond the Basics

VIRTUAL
Get started or advance on guitar in either of these virtual classes just for adults.