Anthony Amodeo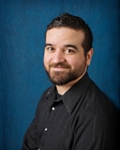 Anthony is a seasoned musician who spent most of his life either touring, teaching, or in a recording studio. In recent years he is happy dedicating his time to helping drum students both young and old get in touch with their inner musician. Using some of the extremely effective educating techniques passed on to him from his own teachers, Anthony firmly believes learning to play should be equally as fun as it is rewarding.
Some of the players/instructors Anthony has had the opportunity to study with are: Elvin Jones, Steve Smith, Peter Erskine, Dave Weckl, Will Kennedy, Keith Carlock, Joe Porcaro, Ricky Lawson, Ray Luzier, Mike Clark , Maria Martinez, Dave Allen, Fred Dinkins, Gary Hess, and Chuck Silverman. Anthony earned a degree from the Percussion Institute of Technology at Musicians Institute in Hollywood California, and also studied audio engineering at IAR (Institute of Audio Research) in NYC. He has taught private lessons for the last 11 years in Los Angeles, California and Boston Massachusetts and, being a NJ native, is thrilled to be part of the amazing roster of instructors at Elefante Music in New Providence, NJ.
From 2001 to 2009, Anthony performed with NJ-based band All Parallels, which he recorded four albums and did multiple nation-wide tours with until their disbanding.
Today, outside of teaching Anthony performs and records with multiple acts around the tri-state area .