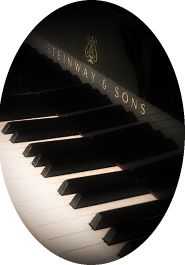 Elefante Music is a STEINWAY EDUCATIONAL PARTNER. All of our lesson studio pianos are Steinways, featuring the Boston and Essex models, and two beautiful Steinway grand pianos. With these fine instruments, your child will be learning and playing on the very best.
Elefante Music also serves as a Steinway showroom, so you are able to play test and even purchase the pianos you see!  Our recital hall showcases one of the two on-site grand pianos, giving performers and audience members the opportunity to experience the resonance and expressiveness of a Steinway.
---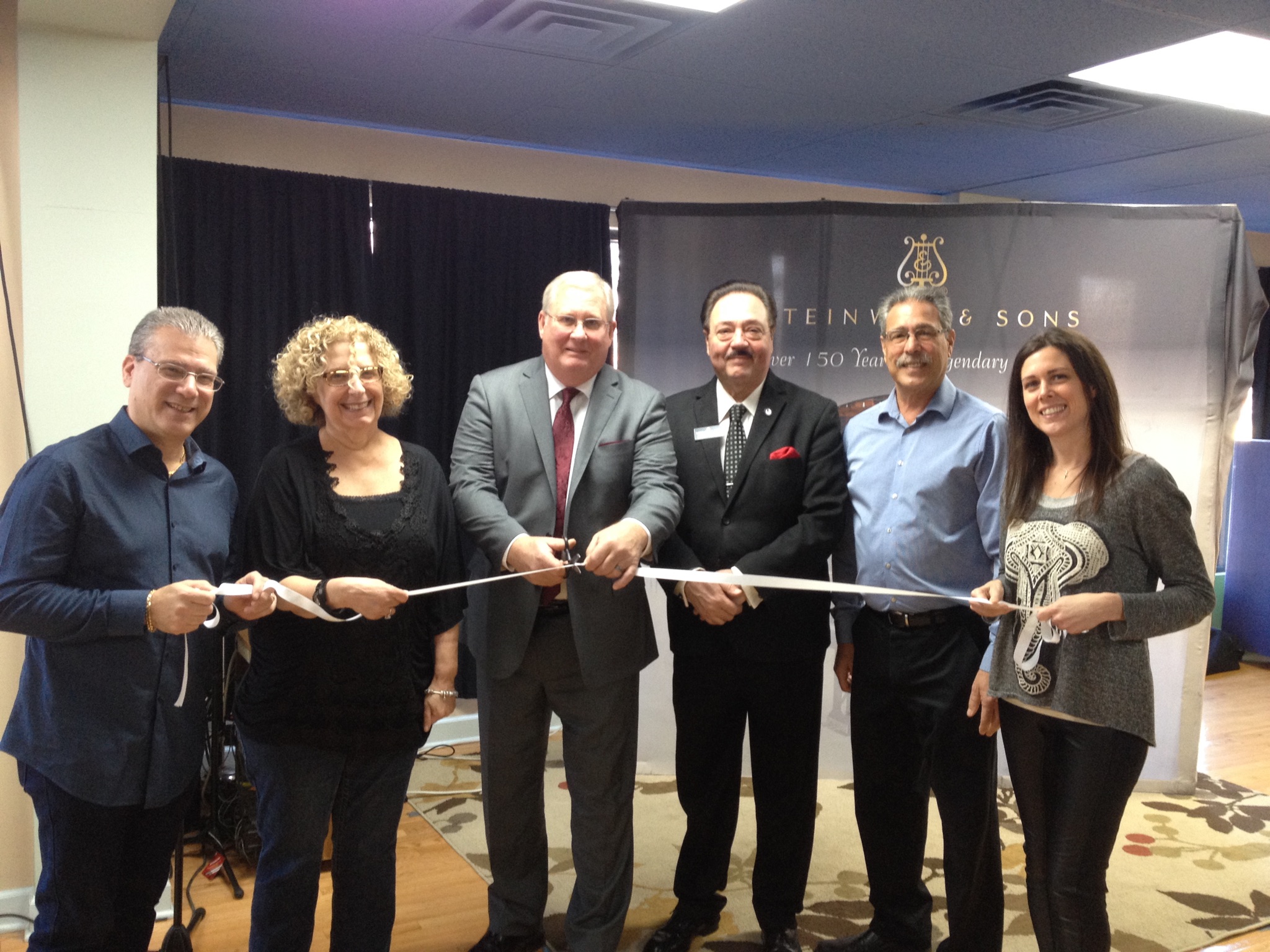 Elefante Music celebrates the start of the educational partnership with Steinway Pianos. Mayor Al Morgan was on hand to cut the ribbon. Pictured (l-r) are: Don Elefante, Elefante's Carolyn Warren, Mayor Al Morgan, Steinway's John Weis, Al Elefante, and Elefante's Michele Stivalo. Photo credit: TAPinto. Click on the photo to view the full TAPinto article.