Nick Brust (Woodwinds)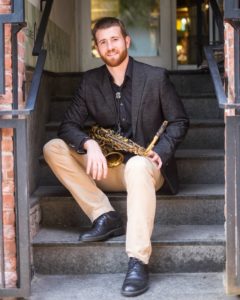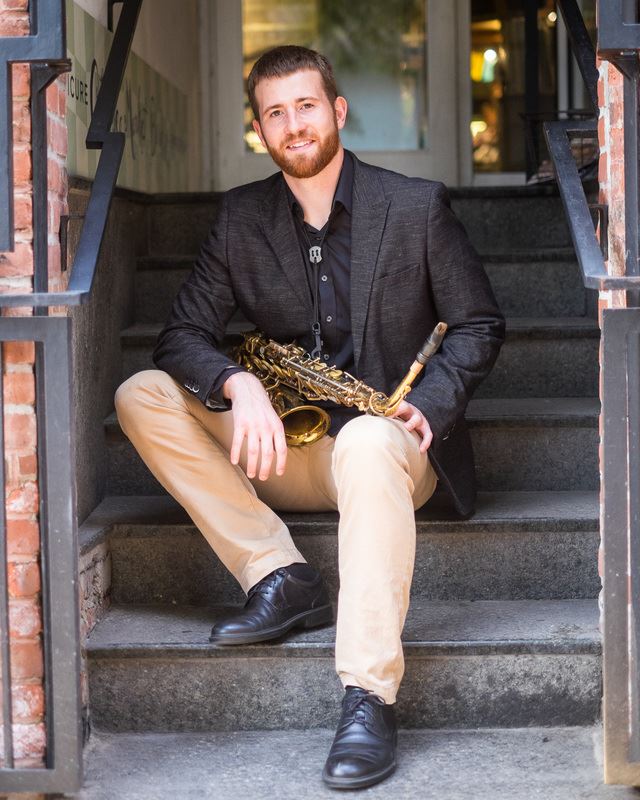 Nick attended New England Conservatory in Boston where he studied with Jerry Bergonzi, Frank Carlberg, Ran Blake, John McNeil, Donny McCaslin, and Miguel Zenón. He graduated with honors in May 2012 with a Master's degree in Jazz Performance. Prior to attending NEC, Nick attended the Eastman School of Music, where he studied with Walt Weiskopf, Harold Danko, and Chien-Kwan Lin. Nick graduated in May 2010 with a Bachelor's degree in Jazz Studies and Music Education. Nick has continued his studies in New York with Will Vinson and Lage Lund.
In addition to teaching and playing Nick is also a bandleader and composer.
Nick has many influences on the saxophone, but the most prominent voices that have influenced his style in recent years are John Coltrane, Michael Brecker, McCoy Tyner, Robert Glasper, Kurt Rosenwinkel, Kendrick Lamar, Terrace Martin, Kenny Garrett, and David Sanborn.
David Santiago (Flute)


Dave attended the Mannes School of Music for Classical and Jazz/Contemporary flute performance. Since graduating, Dave has performed extensively nationally and internationally with top tier Jazz and Latin orchestras. With over 25 years of performance, recording, teaching, and master flute technician experience, Dave enjoys helping all who share the desire to "take it to the next level".
His teaching credits include coaching players from beginner to professional level, and includes college audition prep/coaching.
Al Elefante (Woodwinds)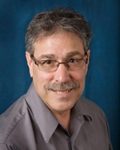 Al attended Newark and New Providence public schools before graduating from New Providence High School. He went on to receive a B.A. from Kings College and study music performance at Manhattan School of Music. He studied clarinet with Charles Passhaus, Charles Russo, and Leon Russianoff. After a stint in the U.S. Army Band, he attended Dorn & Kirschner's repair school and worked as a musical instrument repair technician there until 1992.
After D. & K. closed in 1992, Al continued to repair instruments and teach private woodwind lessons on his own until opening Elefante Music in 1996.
Kyle Moffatt (Woodwinds/Piano)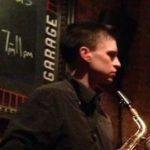 Kyle has a B.M in Jazz Composition and Performance from Berklee College of Music, M.M. in Jazz Composition at New England Conservatory.
He has performed with Bob Brookmeyer, Joe Lovano, Don Byron, Andy McGhee, and Max Weinberg, as a member of the Rainbow Band (Berklee College of Music), Jazz Composers' Workshop Orchestra and Jazz Composers' Ensemble (New England Conservatory), and with the Brian Lewis Big Band, Greg Hopkins Jazz Orchestra, Beantown Swing Orchestra, and Joe Pino Sextet. Kyle has appeared at clubs and festivals including Somethin' Jazz, The Garage, Silvana, Small's, Caffe Vivaldi, North Shore jazz Festival, Chianti, Opal Room, Real Bar and All Asia Café.
Kyle was the Recipient of the Joe Viola Scholarship Award and the Sadao Watanabe Award at Berklee College of Music. He has also taught at Camp Encore-Coda, a summer music program in Brookline, Maine.
Steve Ujfalussy (Woodwinds/Piano)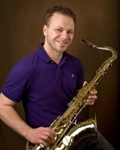 Steve is from a musically talented family in Ridgefield Park, NJ. While attending high school there he began his musical studies with saxophonist Frank Elmo (Joe Cocker, Julian Lennon) and was one of 55 NJ students selected for the NJPAC Jazz for Teens program, run by jazz legend Rufus Reid. Steve then attended New Jersey City University, double majoring in Jazz & Classical Saxophone. During this time he studied with many renowned saxophonists: Tim Ries (Rolling Stones, Maria Schneider Orch) Walt Weiskopf (Frank Sinatra, Steely Dan), Jim Snidero, Jane Ira Bloom, Dan Willis, Roger Rosenberg, and Allen Won. Steve has been teaching and performing throughtout the metro area since 2000. He taught woodwinds & piano at Ackerman's School of Music in Midland Park, NJ for 5 years. Steve joined Elefante Music in January of 2007.
Currently he is a member of New Arts NYC (www.newartsnyc.com) a group of artists & musicians hosting concerts in Central Park. Steve is also a member of NOLA Preservation Society, a non-profit charity organization dedicated to the cultural preservation and revitalization of the Gulf Coast region. Steve contributes time to their local programs as well as in New Orleans through musical performance, music therapy, and instruction.
Steve is a versatile musician who can perform and instruct a variety of instruments, including: all saxophones, Bb & Bass clarinets, flute, and piano. Steve has performed with: The Village Vanguard Orch, Paquito D'Rivera, Benny Golson, the New York Voices, Charles McPhearson, Byron Stripling, and Conrad Herwig.
"…We chose Elefante because we wanted a school that was serious about music and musical education… We've been happy with the rental program and the lessons. Students can master the basics or go further in their musical education and it really depends upon the goal of the student. The place is always calm and organized and kids seem generally happy. Now, she's looking forward to possibly taking guitar lessons as well!" – Suzanne