Elefante Performing Arts students star on Broadway, National Tours, TV, film, and more!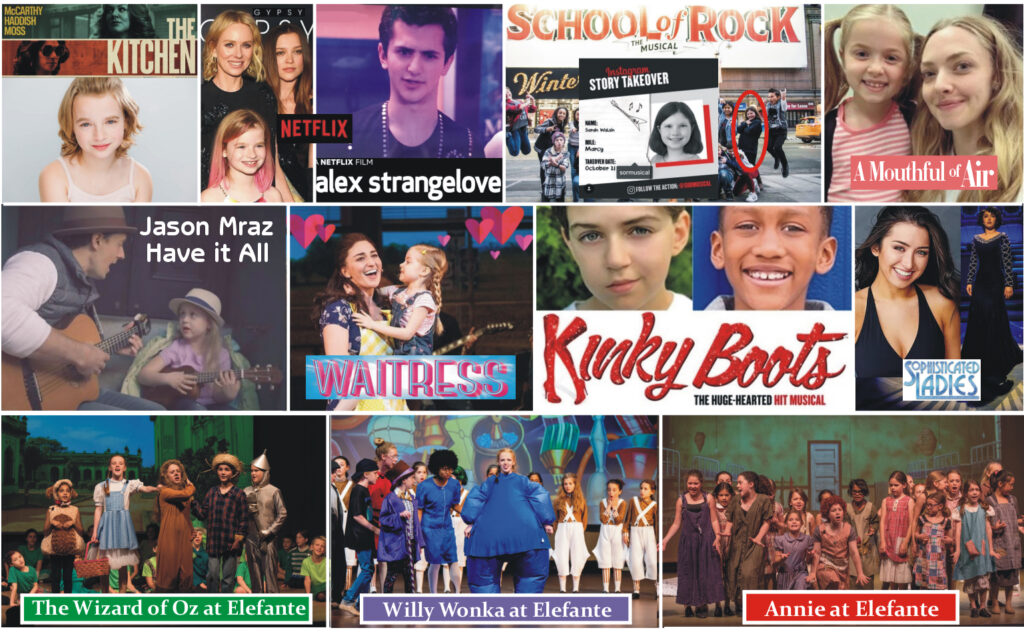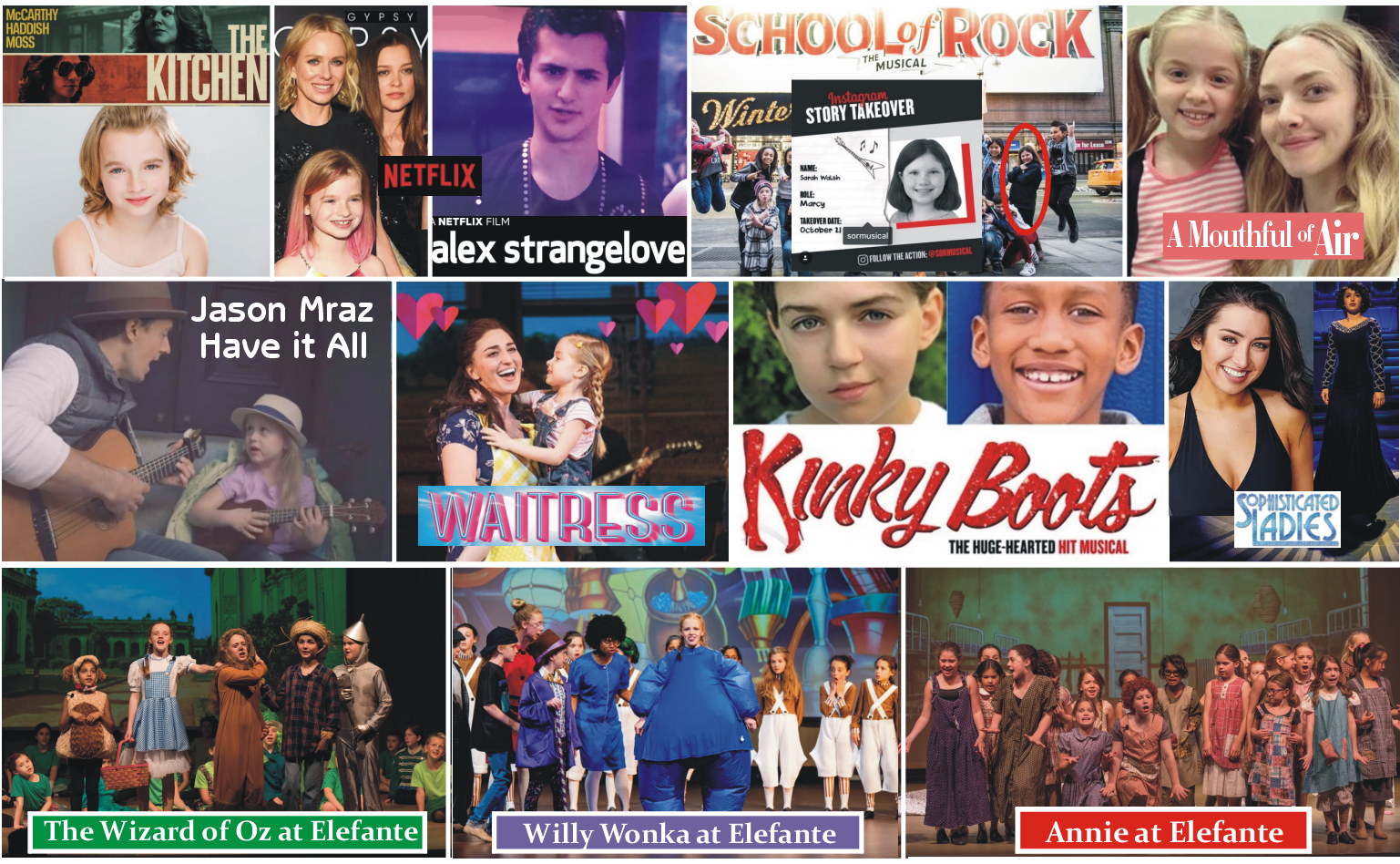 Elefante Performing Arts students have appeared on Broadway (School of Rock, two students in Waitress), in National Tours (Les Miserables, two students in Kinky Boots), on network and streaming television (Annie Live, Gypsy, Alex Strangelove), in feature films with Oscar nominees (Amanda Seyfried's A Mouthful of Air), in music videos with pop recording artists (Jason Mraz's Have it All), on public television (Sesame Street), in numerous commercials, on cruise ships, in top NYC cabaret venues, on professional regional stages, in community theaters, and in their school shows at elementary, middle, high schools, and top colleges.
Most importantly, Elefante Performing Arts students have developed poise, confidence, and communication skills that will last their whole lives long.
We provide our young performing artists with first-rate instruction by professional, working artists. Our teachers understand the importance of finding the storyteller in each and every performer, and providing them with practical tools and techniques to communicate clearly and honestly with the audience.
Elefante offers year-round instruction in the performing arts. During the school year, we hold both fall and spring semesters of classes covering all aspects of performance (acting, singing, and dance) for ages 3 through 18. In the summer, our amazing performing arts camps are among the most popular (and the most FUN) in New Jersey.
An Elefante education in the performing arts unlocks the door to a child's imagination. Once they step through that door, they can go anywhere.
We are frequently asked to assist professional casting directors, agents, and managers in their search for young performers.
Photos in the composite at the top of this page: Elefante students taking the world by storm!
Top row: 1) Maren Heary plays Melissa McCarthy's daughter in the film The Kitchen; Maren on the red carpet for the Netflix series Gypsy with Naomi Watts. 2) Adam Cantor in the Netflix film Alex Strangelove. 3) Sarah Walsh in School of Rock on Broadway, and starring in a Broadway School of Rock Instagram Takeover. 4) Cate Elefante with Amanda Seyfried on set for the film A Mouthful of Air.
Middle row: 1) Katie Grober with Jason Mraz in Mr. Mraz's music video Have it All. 2) Cate Elefante as "Lulu" in Waitress on Broadway (with Sara Bareilles). 3) Charlie Silver and Caleb Alexander in the International Tour of Kinky Boots. 4) Carissa Gaughran, star of Maine State Theater's 2019 production of Sophisticated Ladies.
Bottom row: 1) Elefante's Spring 2018 production of The Wizard of Oz. 2) Elefante's Spring 2019 production of Willy Wonka. 3) Elefante's Spring 2017 production of Annie.