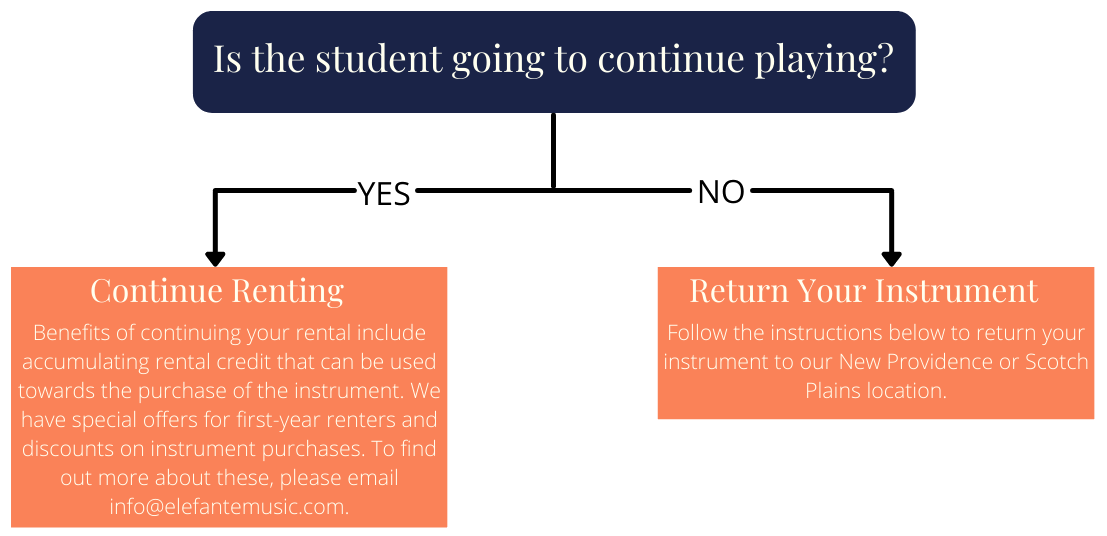 How to Return Your Instrument to Elefante Music
In-Store Returns
We are no longer able to accept school returns due to summer break school closures. Please return your instrument to either of our locations:
• New Providence – 1790 Springfield Ave
• Scotch Plains – 413 Park Ave
In-store returns DO NOT require a Return Authorization. You may return your instrument to our store any time during business hours. If you have questions about your account, email info@elefantemusic.com.