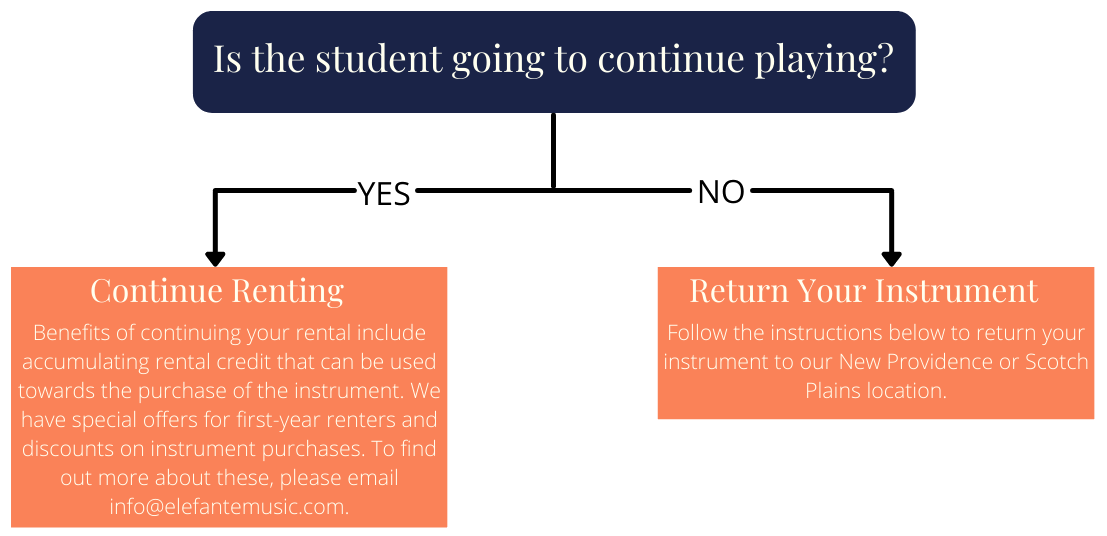 How to Return Your Instrument to Elefante Music
You may return your instrument directly to either of our locations. For contact-free returns, fill out the form below and we will reply with instructions. Please review the rental returns policy. If you have any questions, call us at 908-464-5928 or email info@elefantemusic.com
Thank you for choosing Elefante Music!
Rental Returns Policy
There are no refunds for instrument rentals that are returned early within the trial rental period.
Instrument rentals that are on the monthly plan can be returned at any time with no obligation to continue.
An instrument on a trial plan that is returned after its due date will incur a monthly fee(s) for the time you have the instrument. Rental payments are not contingent upon practice, lesson, or school schedules.
---