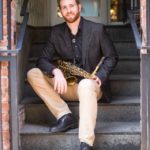 Nick Brust
Clarinet • Saxophone • Flute
LOCATION
Virtual
EDUCATION
• Eastman School of Music: studied with Walt Weiskopf, Harold Danko, and Chien-Kwan Lin
• MA in Jazz Performance from New England Conservatory, Boston
• Studied with Jerry Bergonzi, Frank Carlberg, Ran Blake, John McNeil, Donny McCaslin, and Miguel Zenón
• Studies in New York with Will Vinson and Lage Lund
PERFORMANCE HIGHLIGHTS
Bandleader and composer influenced by John Coltrane, Michael Brecker, McCoy Tyner, Robert Glasper, Kurt Rosenwinkel, Kendrick Lamar, Terrace Martin, Kenny Garrett, and David Sanborn
FAVORITE GENRES TO TEACH
Jazz, classical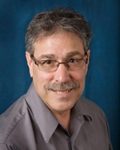 Al Elefante
Clarinet • Saxophone
LOCATION
New Providence, Virtual
EDUCATION
• Kings College
• Manhattan School of Music
• Studied clarinet with Charles Passhaus, Charles Russo, and Leon Russianoff
PERFORMANCE HIGHLIGHTS
• Is a fixture of the local jazz community and performs regularly with his band Elefante & Green
• Opened Elefante Music in 1996 and continues to teach
FAVORITE GENRES TO TEACH
Jazz, classical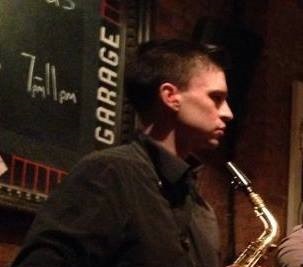 Kyle Moffatt
Saxophone • Clarinet • Flute • Piano
LOCATION
New Providence, Virtual
EDUCATION
• Berklee College of Music
• New England Conservatory, MM Jazz Composition
TEACHING EXPERIENCE
• Private instruction
• Instructor at Camp Encore-Coda, a summer music program in Brookline, Maine
PERFORMANCE HIGHLIGHTS
• Performed with Bob Brookmeyer, Joe Lovano, Don Byron, Andy McGhee, and Max Weinberg, as a member of the Rainbow Band (Berklee College of Music), Jazz Composers' Workshop Orchestra and Jazz Composers' Ensemble (New England Conservatory), and with the Brian Lewis Big Band, Greg Hopkins Jazz Orchestra, Beantown Swing Orchestra, and Joe Pino Sextet
• Appeared at clubs and festivals including Somethin' Jazz, The Garage, Silvana, Small's, Caffe Vivaldi, North Shore jazz Festival, Chianti, Opal Room, Real Bar and All Asia Café
FAVORITE GENRES TO TEACH
Jazz and classical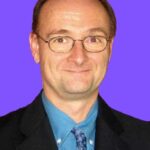 Bob Pispecky
Saxophone • Clarinet • Flute
LOCATION
Scotch Plains, Virtual
EDUCATION
• BA Music Education
• MA Instrumental Conducting
• Masters of Education
• Certification as a music teacher, supervisor and principal
TEACHING HIGHLIGHTS
• 34+ years in music education
• Served as Supervisor of Music, Visual Arts and Dance for the Edison School District; previously Supervisor of Music, Art, Tech and Drama for the North Plainfield School District
• Elementary classroom and instrumental music, middle school instrumental music and high school band
• Groups under his direction have traveled through the U.S. performing in various festivals and competitions, winning first place and superior ratings
PERFORMANCE HIGHLIGHTS
• As a freelance woodwind specialist, performed in the tri-state area with a variety of music ensembles, shows and headliners including Bobby Rydell, The Captain and Tennille and many more
• Currently serves on the Executive Board of the NJ Music Administrators Association (NJMAA) and served as President of the Organization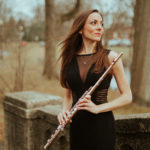 Stefanie Santoro
Flute • Voice • Piano
LOCATION
Scotch Plains, Virtual
EDUCATION
• John J. Cali School of Music at Montclair State University
• Studies with Judith Mendenhall, principal flautist of the American Ballet Theater
TEACHING HIGHLIGHTS
• Teaches flute, piano and voice to over 30 students ranging from kindergarten to adult
• Created and directed a flute camp to promote flute technique and repertoire in a group setting
PERFORMANCE HIGHLIGHTS
• Performed at Carnegie Hall with the Montclair State University orchestra and flute ensemble; in chamber ensembles; and in the pit orchestra for Montclair State University's productions of Sweeny Todd, A Chorus Line, Carousel, and Poulenc's opera, Dialogue of the Carmelites
• As a vocalist was part of University Singers, and the Montclair State University chorale; performed Mozart's Requiem and Mahler's third symphony with University Singers and the New Jersey Symphony Orchestra
• Founding member of Les Non Triolets, a trio featuring flute, double bass, and piano that performs a variety of music from classical to jazz
• Part of the baroque chamber music ensemble Millennial Musicale Concert Series and the New York and New Jersey Flute Club
FAVORITE GENRES TO TEACH
Classical (flute and piano) and theater (voice)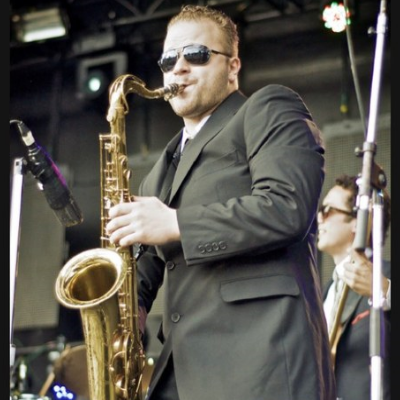 Steve Ujfalussy
Saxophone • Clarinet • Flute • Piano • Music Production
LOCATION
New Providence, Virtual
EDUCATION
New Jersey City University
Studied with renowned saxophonists Tim Ries (Rolling Stones, Maria Schneider Orch) Walt Weiskopf (Frank Sinatra, Steely Dan), Jim Snidero, Jane Ira Bloom, Dan Willis, Roger Rosenberg, and Allen Won
TEACHING HIGHLIGHTS
Taught woodwinds & piano at Ackerman's School of Music in Midland Park, NJ for 5 years
Joined Elefante Music in 2007
PERFORMANCE HIGHLIGHTS
• Toured internationally with Rock & Roll Hall of Famer Bernie Worrell (Parliament Funkadelic/Talking Heads) and with Postmodern Jukebox
• In 2017 appeared on the album "Blind Gold" by Pool Cosby featuring Hip-Hop legend Raekwon of The Wu-Tang Clan
• Works as a music producer, mixing & mastering engineer, and cinematographer, shooting videos for Postmodern Jukebox and producing 75 videos for Robyn Adele Anderson as audio/video engineer
• His work as a performer and producer has over 100 million online views. Steve believes production is now a necessary tool for any musician to grow their ability and career.

TEACHING FOCUS
With over 20 years of performing and teaching, Steve is happy to share his experience with his students and impart the best approach to grow their musical enjoyment & ability.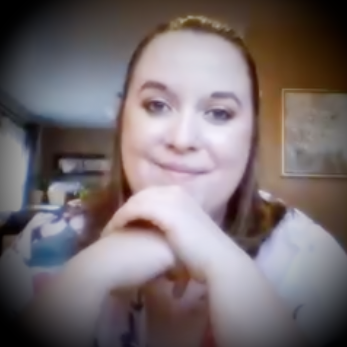 Suzanne Delonas
Flute • Voice
LOCATION
Scotch Plains, Virtual
EDUCATION
Kean University
TEACHING HIGHLIGHTS
Suzanne is a general music teacher for grades K-6, instrumental teacher for middle and high school, and has experience with special needs students
Elizabeth Monkemeier
Clarinet • Voice
LOCATION
New Providence, Virtual
EDUCATION
Current music education major with a concentration in clarinet at Mason Gross School of the Arts at Rutgers University, studying with Mark Dover
PERFORMANCE HIGHLIGHTS
Elizabeth is one of the three Marching Scarlet Knights Drum Majors and a Student Ambassador. She plays clarinet in orchestra, concert bands, and the marching and pep bands at Rutgers. In addition to the band, Elizabeth loves singing in the Rutgers Kirkpatrick Choir, and has toured abroad with them in Germany for an international chamber choir competition as well as the Brahms Requiem at Alice Tully Hall in Lincoln Center. She is also an active member in the Grace Church Madison choir, having taught young choir and music classes and sang in the youth and adult choirs. These days, she sings as the cantor in her church's live streamed services every Sunday. In her free time, Elizabeth loves to camp, hike, read, and spend time with her family and friends. Elizabeth is a former student of four years at Elefante Music before pursuing her degree in college.