Woodwind Teachers
Clarinet, Saxophone, Flute, Oboe
Dave Antonow
Saxophone • Guitar • Bass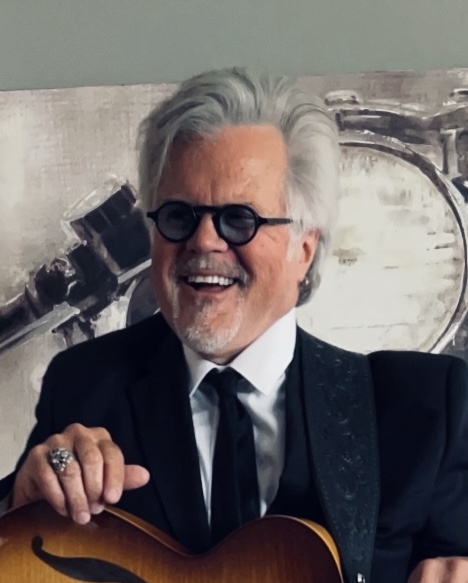 Dave Antonow
Saxophone • Guitar • String Bass • Electric Bass
Dave has been a professional touring musician and music educator for over 40 years. He toured with Dick Clark of 'American Bandstand' fame early on in his career, performing with such notables as Chuck Berry, Bo Diddley, Fats Domino, The Shirelles, as well as many others. While studying at William Paterson University in Wayne, NJ, Dave had the privilege of studying jazz under the direction of Thad Jones, playing saxophone in the university jazz ensemble and majoring in saxophone as a music education major. In the 1990's Dave studied Double Bass with renowned bassist Michael Moore (NYC), developing both classical and jazz repertoire, and applying the jazz theory and techniques to guitar. Toward the end of the 90's Dave was also fortunate to study jazz guitar with both Jack Wilkins (NYC) and Vic Juris (West Orange, NJ). Dave has also performed by invitation for Presidents Bill Clinton and Barack Obama during his 20 year tenure as upright and electric bassist for The Eric Mintel Quartet, whom he still performs with today. Currently, Dave is the staff guitarist at Hunterdon Hills Playhouse and freelances doing musical theatre, live concerts, and is a dedicated music educator.
Christopher Balas
Flute • Clarinet • Saxophone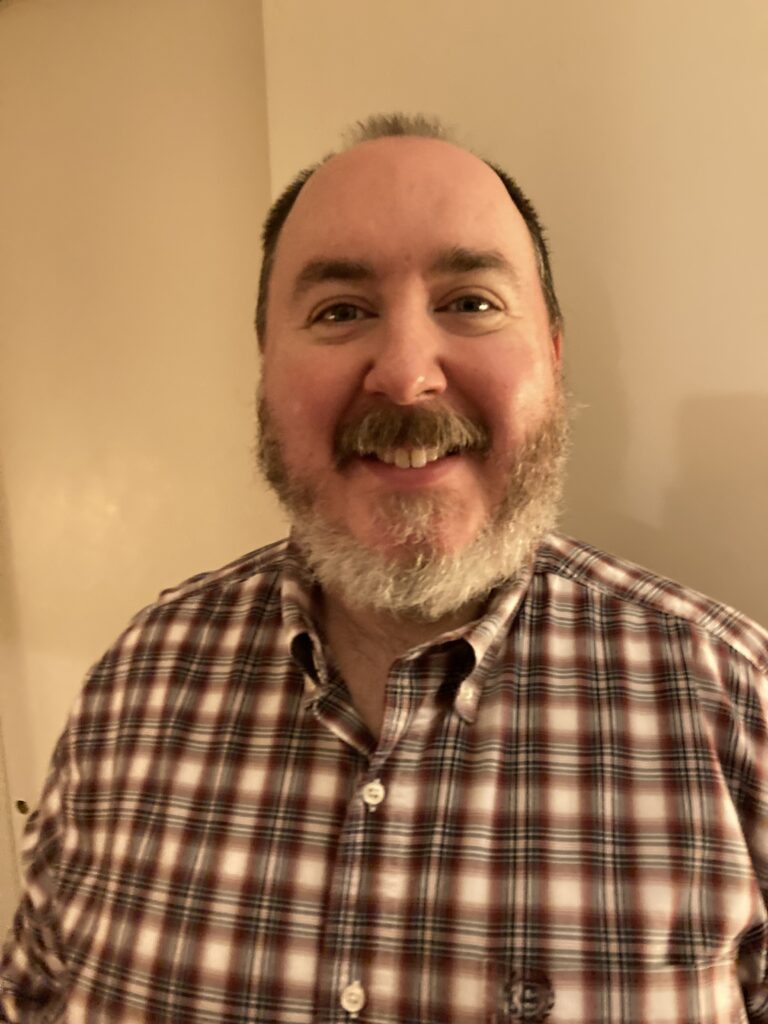 Christopher Balas
Flute • Clarinet • Saxophone
Christopher Balas hails from Pittsburgh, Pennsylvania. After completing his Bachelor's Degree in Trombone Performance from Carnegie Mellon University, he won the trombone position with Tales & Scales Incorporated. While performing with Tales & Scales, Chris toured around the United States and performed with the with the St. Louis Symphony, the Kalamazoo Symphony as well as in many Performing Arts Centers and schools. As a freelance artist, Chris has performed in Carnegie Hall, Lincoln Center, Symphony Hall in Boston, and The Kennedy Center. He also has performed with the legendary Ray Charles.
In 2000, Chris moved to New Jersey to attend Rutgers University. After his graduate studies, he began his career as an educator with Future Musicians Incorporated teaching Instrumental Music in parochial schools around northern New Jersey. In 2009, Chris took a position as Director of 6th Grade Bands in the South Orange-Maplewood School District. He is currently Director of Bands at Maplewood Middle School. Chris lives in Bernardsville, New Jersey with his wife Kim and their rescue dogs Lulu and Moe.
Suzanne Delonas
Flute • Clarinet • Saxophone • Piano • Voice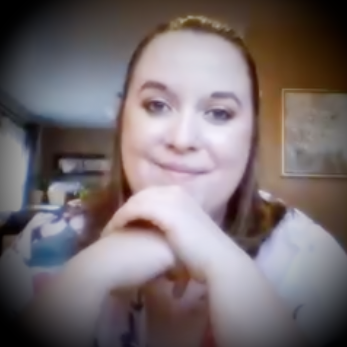 Suzanne Delonas
Flute • Clarinet • Saxophone • Piano • Voice
Suzanned studied at Kean University. She is an area general music teacher for grades K-6 and instrumental teacher for middle and high school. She has experience and expertise working with special needs students. She teaches flute, clarinet, piano, and voice at Elefante Music and also assists with Elefante's Musical Theater Camp.
VIDEO: Suzanne Delonas intro
Al Elefante
Clarinet • Saxophone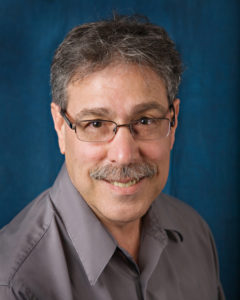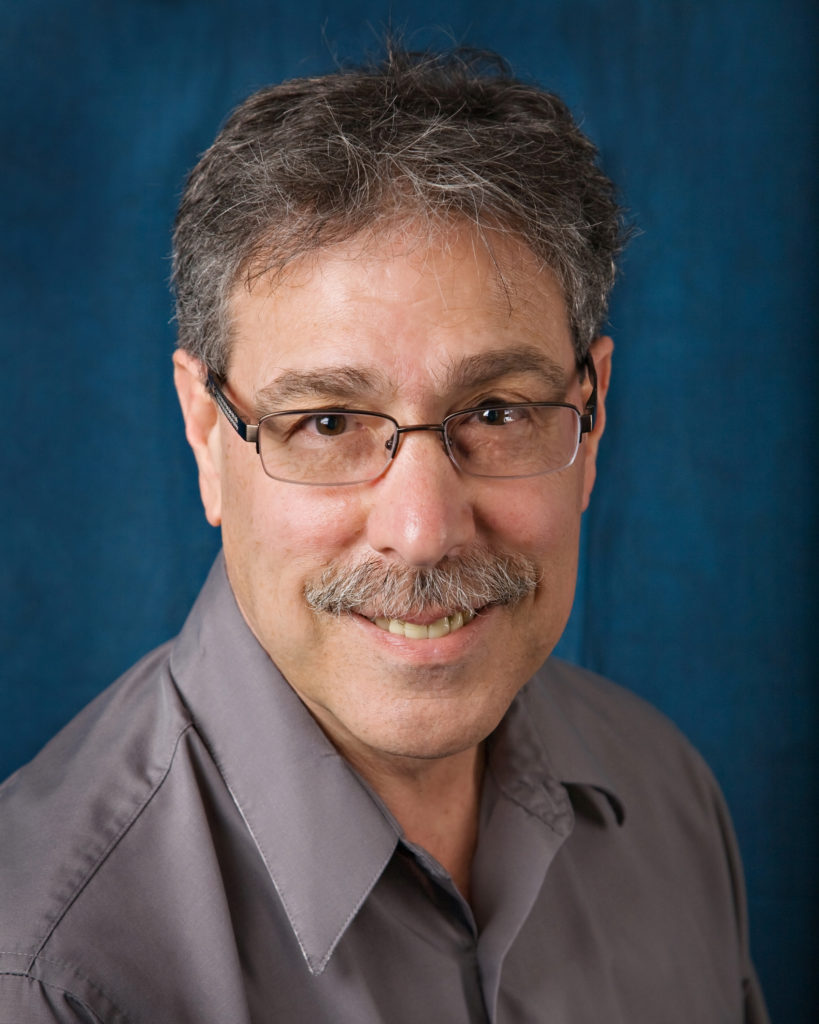 Al Elefante
Clarinet • Saxophone
Al Elefante, founder of Elefante Music, studied at Kings College and the Manhattan School of Music. He studied clarinet with Charles Passhaus, Charles Russo, and Leon Russianoff. He is a fixture of the local jazz community and performs regularly with his band Elefante & Green. He opened Elefante Music in 1996 where he continues to teach private lessons in New Providence. He founded and assists with Elefante's New Jersey Jazz Academy and co-wrote and assists in the production of It's Christmas, Cara, an original musical.
Kyle Moffatt
Saxophone • Clarinet • Flute • Piano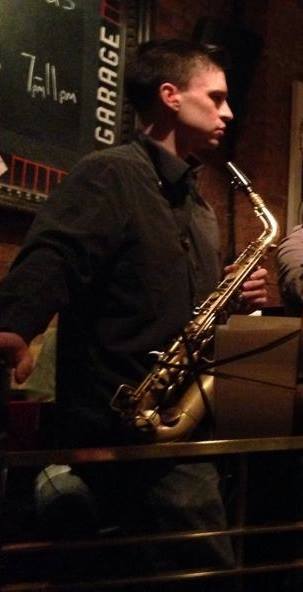 Kyle Moffatt
Saxophone • Clarinet • Flute • Piano
Kyle studied at the Berklee College of Music and the New England Conservatory, earning a Master's in Jazz Composition. In addition to private instruction, he was instructor at Camp Encore-Coda, a summer music program in Brookline, Maine. Kyle performed with Bob Brookmeyer, Joe Lovano, Don Byron, Andy McGhee, and Max Weinberg. He performed as a member of groups the Rainbow Band (Berklee College of Music), the Jazz Composers' Workshop Orchestra, the Jazz Composers' Ensemble (New England Conservatory), and with the Brian Lewis Big Band, Greg Hopkins Jazz Orchestra, Beantown Swing Orchestra, and Joe Pino Sextet. He appeared at clubs and festivals including Somethin' Jazz, The Garage, Silvana, Small's, Caffe Vivaldi, North Shore jazz Festival, Chianti, Opal Room, Real Bar and All Asia Café. Kyle teaches all styles including jazz and classical, and can also incorporate theory and composition as primary or supplementary instruction.
Andrew Morrison
Saxophone • Clarinet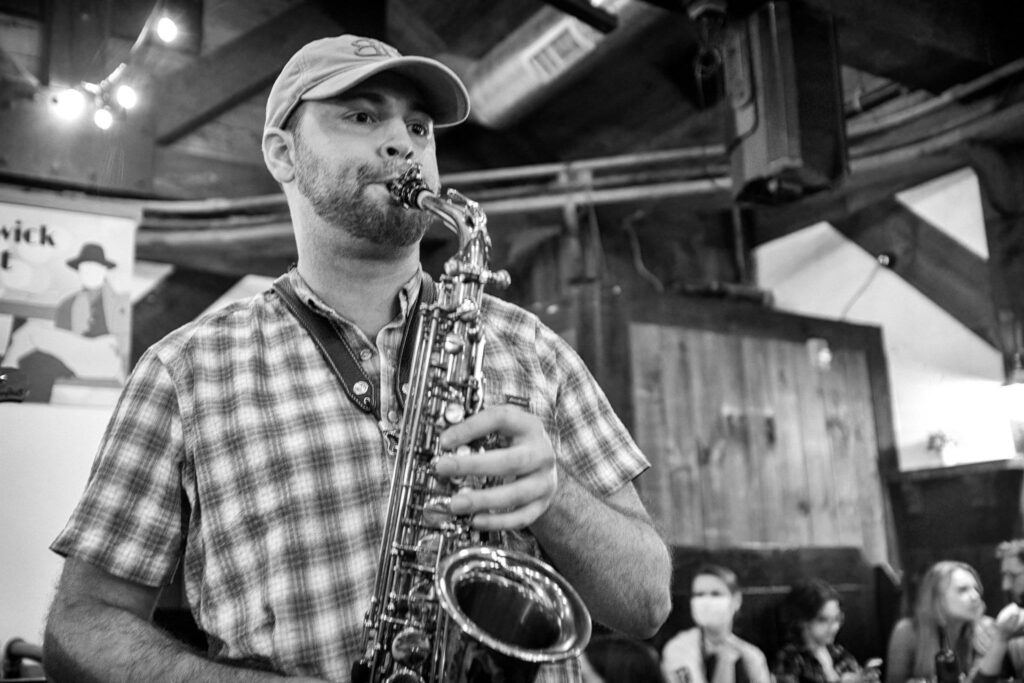 Andrew Morrison
Saxophone • Clarinet
Andrew E. Morrison is a performer, composer, educator, and advocate for music education. From Warren, NJ, Mr. Morrison has developed a strong background in a variety of musical settings and activities.
Mr. Morrison is a multi-instrumentalist who primarily focuses on saxophone while specializing in a variety of styles of music such as jazz, pop, hip-hop, classical, and free improvisation. He recently graduated from Montclair State University with a bachelor's degree in jazz studies. Mr. Morrison has studied with world-class saxophonists such as Allen Won, Sherman Irby, Jonathan Ragonese, and Bruce Williams.
Mr. Morrison is also a clinician who frequently goes into schools to give clinics where he expresses the importance of Social-Emotional Learning, musical leadership, and saxophone pedagogy.
Bob Pispecky
Saxophone • Clarinet • Flute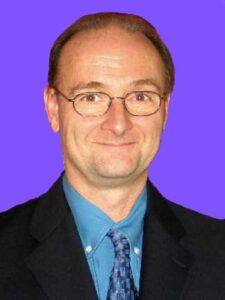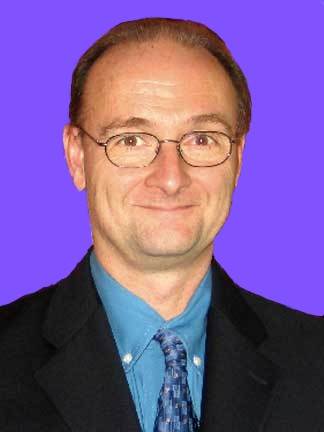 Bob Pispecky
Saxophone • Clarinet • Flute
Bob earned a BA Music Education, an MA in Instrumental Conducting, he has a Masters of Education and certification as a music teacher, supervisor and principal, all contributing to 35+ years of experience in music education. He served as Supervisor of Music, Visual Arts and Dance for the Edison School District and previously as Supervisor of Music, Art, Tech and Drama for the North Plainfield School District. He taught and directed Elementary classroom and instrumental music, middle school instrumental music, and high school band. Groups under Bob's direction have traveled through the U.S. performing in various festivals and competitions, winning first place and superior ratings. He performed as a freelance woodwind specialist, throughout the tri-state area with a variety of music ensembles, shows and headliners including Bobby Rydell, The Captain and Tennille and many more. Bob currently serves on the Executive Board of the NJ Music Administrators Association (NJMAA) and served as President of the Organization.
Diana Charos Reilly
Flute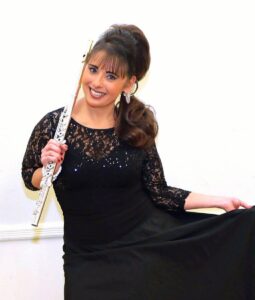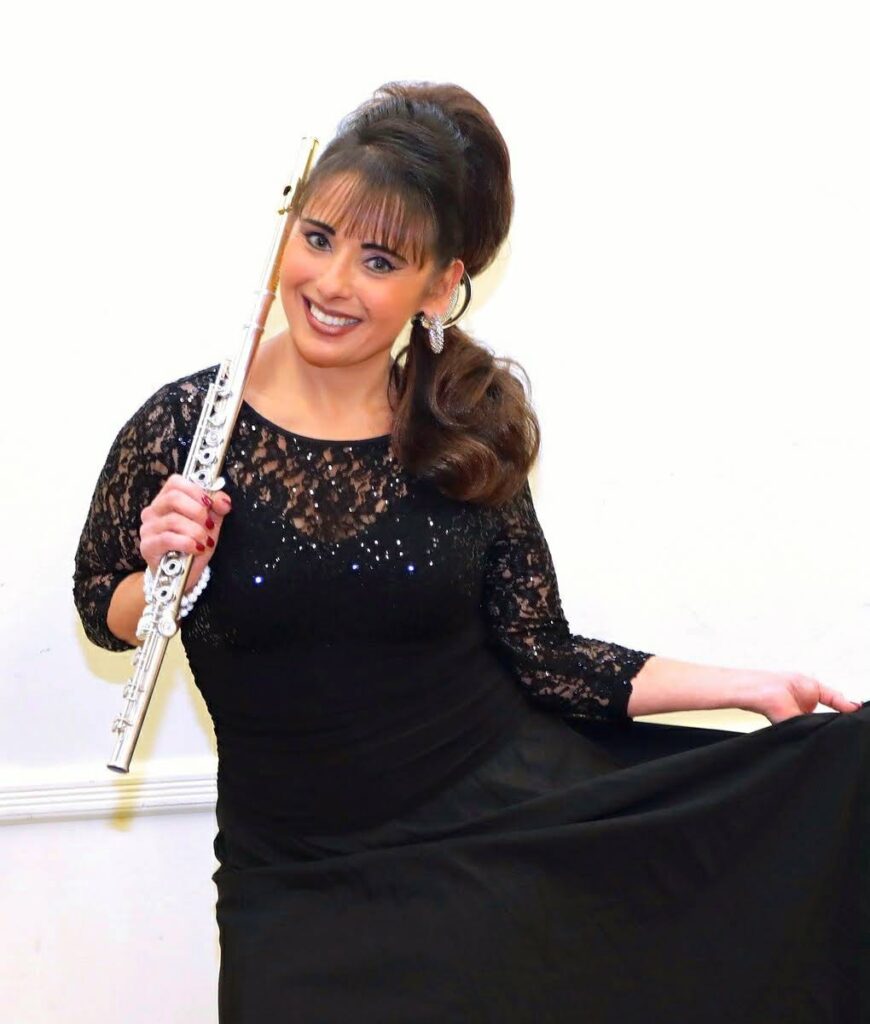 Diana Charos Reilly
Flute
Diana Charos Reilly is the Director and Conductor of the Flute Ensemble at Drew University. Additionally, Professor Reilly teaches woodwind classes as well as private flute lessons for university credit. Ms. Reilly is the founder of New Jersey Youth Symphony's Flute Forum, Flute Choir and Fortissimo Flutes and has taught at Skidmore College, Farleigh Dickinson University at Florham and Westminster Choir College and maintains a private music studio. A vast majority of Ms. Reilly's students have gone on to win concerto competitions and placed first and second in All State and Regionals in both Orchestra and Band. Ms. Reilly is a graduate of the Juilliard pre-college division and holds a Bachelor of Music degree from the Hartt School of Music where she studied under John Wion of the New York City Ballet. She continued graduate studies at Mason Gross School of the Arts at Rutgers University. Additionally, she furthered her training at Ithaca College and Oberlin College. Ms. Reilly has recorded numerous CDs including "Jack the Ripper", "Sleeping Beauty" and "Rapunzel", which premiered in 1999 at the Paper Mill Playhouse. Ms. Reilly has been selected to perform at the master classes of Jean-Pierre Rampal, James Galway and Jeffrey Khaner.
Stefanie Santoro
Piano • Flute • Voice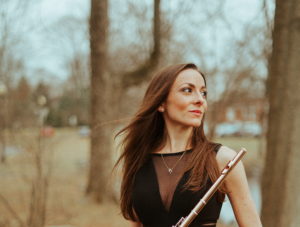 Stefanie Santoro
Piano • Flute • Voice
Stefanie studied at the John J. Cali School of Music at Montclair State University. She studies flute with Judith Mendenhall, principal flautist of the American Ballet Theater. At Elefante Music, she teaches flute, piano and voice to over 30 students ranging from kindergarten to adult. She performed at Carnegie Hall with the Montclair State University orchestra and flute ensemble. She played in chamber ensembles and in the pit orchestra for Montclair State University's productions of Sweeny Todd, A Chorus Line, Carousel, and Poulenc's opera Dialogue of the Carmelites. As a vocalist she was part of University Singers, and the Montclair State University chorale. She performed Mozart's Requiem and Mahler's third symphony with University Singers and the New Jersey Symphony Orchestra. Stefanie is a founding member of Les Non Triolets, a trio featuring flute, double bass, and piano that performs a variety of music from classical to jazz. She was part of the baroque chamber music ensemble Millennial Musicale Concert Series and the New York and New Jersey Flute Club. In addition to private instructions on flute, piano, and voice, Stefanie created and directs Flute Ensemble, a flute camp to promote solid technique and repertoire in a group setting.
VIDEO: Stefanie Santoro Introduction
Howard Toplansky
Oboe • Bassoon • Clarinet • Trumpet • Trombone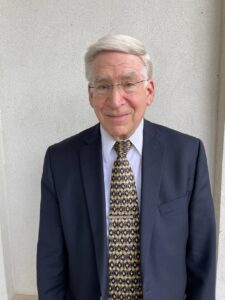 Howard Toplansky
Oboe • Bassoon • Clarinet • Trumpet • Trombone
Howard Toplansky holds a B.Mus.Ed and an MM from the University of Michigan. He has been an instrumental music instructor for over 30 years; he recently retired from teaching with the Kenilworth school district. Mr. Toplansky is the author of Essentials of Bassoon Technique , which is considered the "Bassoonist's Bible". This textbook is used in orchestras and universities around the world.