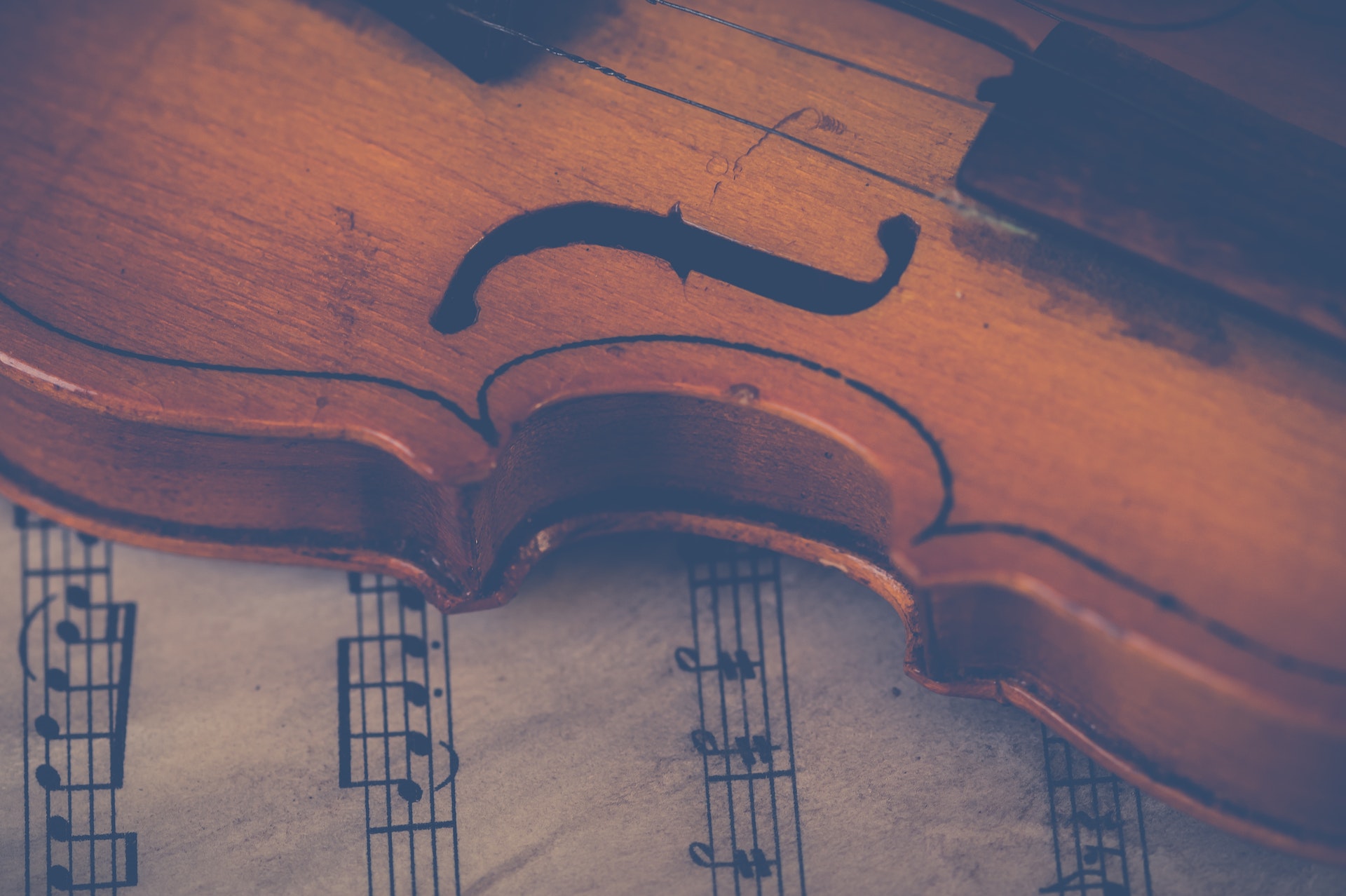 Anthony Perez
Bass • Cello • Violin • Viola • Piano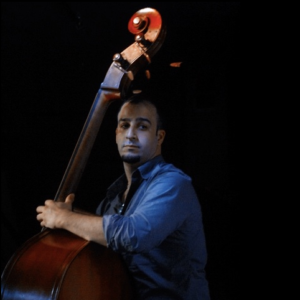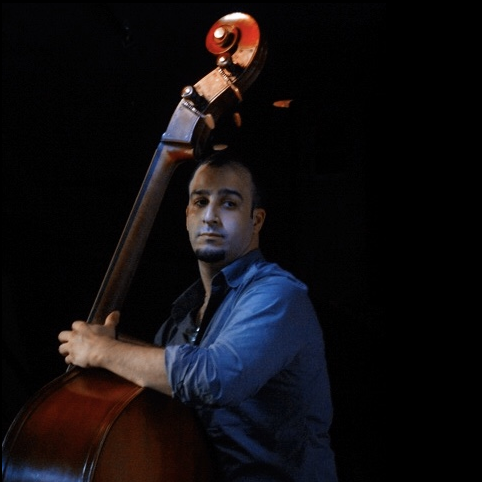 Anthony Perez
Bass • Cello • Violin • Viola • Piano
Bassist Anthony Perez started his musical life in Queens, New York playing in a local cover band at the early age of 14. He earned his bachelor's in jazz studies from the New School for Social Research. He further earned his Master's from New Jersey City University. He recorded and toured with singer/songwriter Coby Brown, pianist Oscar Perez's group Nuevo Comienzo and performed with Duffy Jackson, Wycliffe Gordon, Phoebe Snow, Doug Wamble and Dave Stryker. After moving to Florida, he began working in bands playing and writing original music while completing his Associates in Arts with a concentration in music. He moved back to the Tri-state area to work on his bachelors degree in jazz studies at The New School for Social Research. There he studied with Steve Kirby, Rodney Whitaker, Armen Donelian and Bobby Sanabria. Anthony performed in many of New York's clubs and venues. While earning his Master's, he studied with professionals including Andy Eulau, Edward Joffe, Joel Weiskopf, Pete McGuiness and Bill Kirchner.
Nicole Scorsone
Violin • Viola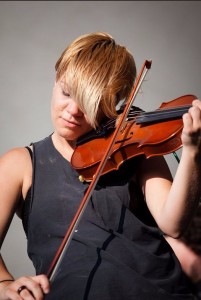 Nicole Scorsone
Violin • Viola
Nicole studied at William Paterson University and took private lessons with Oscar Ravina and Garry Ianco of the New York Philharmonic as well as with Franco Gennerelli and Matthew Reichert. She performed with the High Mountain Symphony, New Jersey Philharmonic, Monmouth Symphony Orchestra and the William Paterson String Quartet. Nicole is also a violinist with two local rock bands, Waking Lights and Bern and the Brights, which was named one of New York City's top 50 emerging artists. In addition to performing classical and contemporary music, Nicole works as a studio violinist. She is an avid string arranger as well as producer and recording engineer. Nicole served as a media intern at the Metropolitan Opera and as an assistant live recording engineer at Symphony Space in NYC. In addition to private instruction on violin and viola, Nicole leads Elefante's group class Strings That Rock, where string players perform modern music on orchestral strings.
Alonso Restrepo
Cello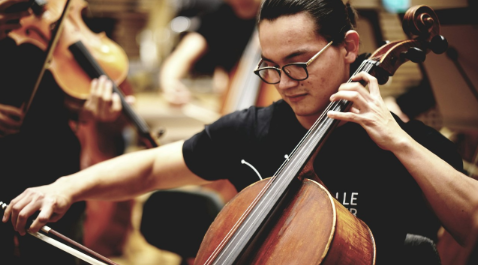 Alonso Restrepo
Cello
Alonso Restrepo, a passionate cellist from Cartagena, Colombia is currently pursuing his Artist Diploma at Montclair State University as part of the Graduate String Quartet in Residence. At the age of 11, he began learning the cello because he was drawn to the sound of the instrument. Alonso and his siblings are part of the first generation of musicians in his family, with his brother also playing the cello and his sister the oboe. Before coming to New Jersey, Alonso received degrees from Northwestern State University and Louisiana State University. In addition to performing, Alonso's devotion to education has called him to pass on his love for cello by teaching at the Paterson Music Project, an El Sistema-inspired school program that advocates for music as a vehicle of social change. Alonso also previously taught music to the youth of Cartagena. For fun, Alonso's interests include playing soccer, working out, celebrating Mardi Gras and eating gumbo and jambalaya.
Jeff Sassaman
Violin • Viola • Cello • String Bass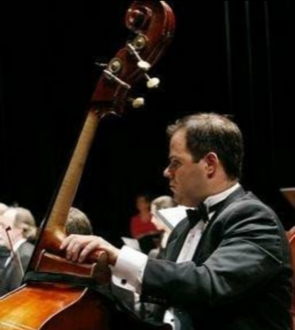 Jeff Sassaman
Violin • Viola • Cello • String Bass
Jeff Sassaman is a bass player and teacher in the NYC area, both in the classical and jazz genres. He has numerous overseas tours reaching Europe, Africa and Asia and South America. He has performed with Placido Domingo, Jon Manasse, Carter Brey to name a few. He has performed at the White House, Lincoln Center, Carnegie Hall, and Alice Tully Hall. As an educator, Jeff has taught hundreds of students in his 20 year career. He is very knowledgeable of all of the gold star teaching methods on various instruments. He is a member of The American String Teachers Association (ASTA),The Music Educators Association of NJ (MEA), The International Society of Bassist and The American Federation of Musicians. Jeff holds a B.F.A. from the prestigious Berklee College of Music in Boston, MA.
Marty Steinberg
Cello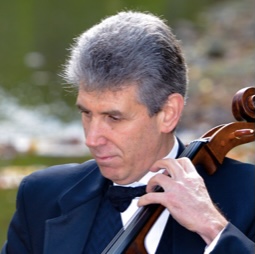 Marty Steinberg
Cello
Cellist Marty Steinberg has been performing in orchestras and chamber music ensembles in the area for more than 25 years with appearances in such venues as Carnegie Hall, Avery Fisher Hall, Washington's Kennedy Center, St. Patrick's Cathedral, Riverside Church and the New York Times publisher's suite. He has been coach and principal cellist with the New Jersey Intergenerational Orchestra since 2005. He performed at NJPAC, Alice Tully Hall, Symphony Space and Philadelphia's Academy of Music. Marty is the founder of the award-winning Romanza Music, which performs classical and popular music at weddings and other private parties in the New York, New Jersey and Pennsylvania areas. Mr. Steinberg is also a journalist, and has interviewed musicians including Yo-Yo Ma, Itzhak Perlman, Joshua Bell, Hilary Hahn, Mstislav Rostropovich, Alan Gilbert, Lorin Maazel and Kurt Masur. He has been teaching privately since 1995.
Marina Stefanovksy
Violin • Viola • Piano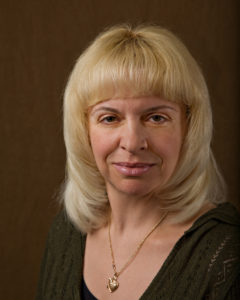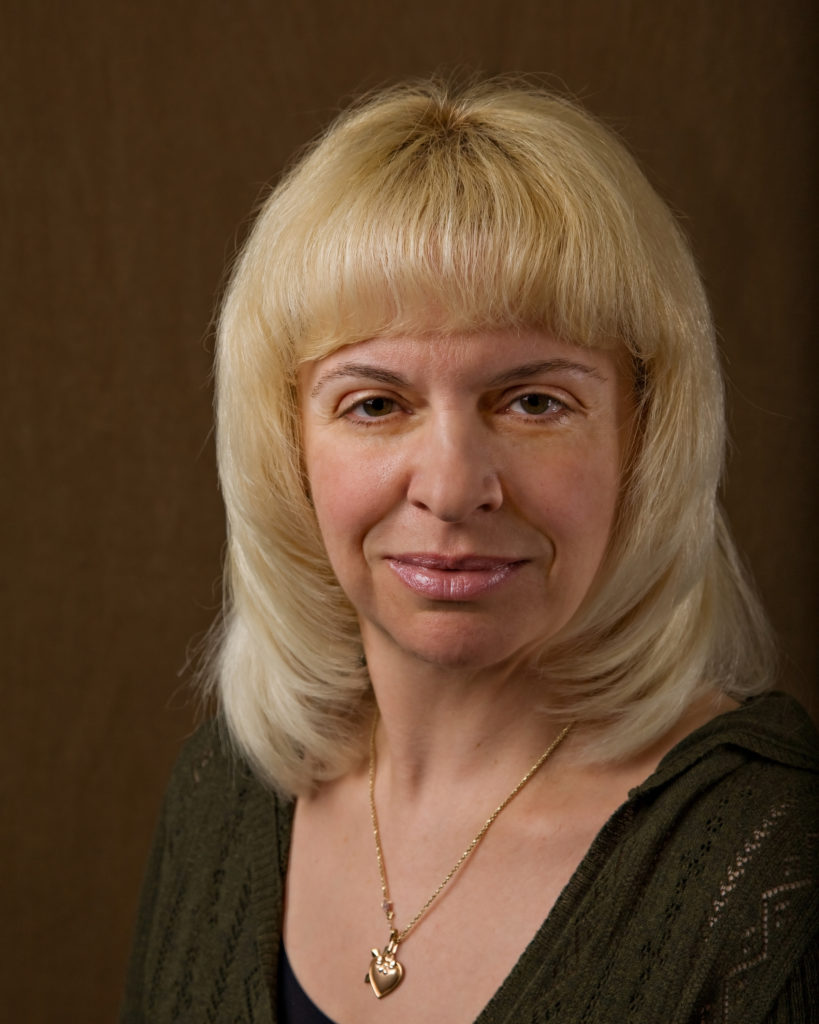 Marina Stefanovsky
Violin • Viola • Piano
Marina earned her BA and MA from Gnessins Academy of Music in Moscow. She was an instructor at the Village Music Guild in New York City and Arts on the Hudson in Jersey City. Marina has extensive experience teaching violin, viola, piano, and music theory. She has instructed individuals and groups, conducted string orchestras, and transcribed music for string instruments. She taught at Moscow City Music School from 1985-1990. Since 1990, Marina has been teaching privately in Russia, New York, and New Jersey. Marina prides herself on being a responsible and reliable person, as well as a motivated, creative, and patient teacher.
Marie Tracy
Violin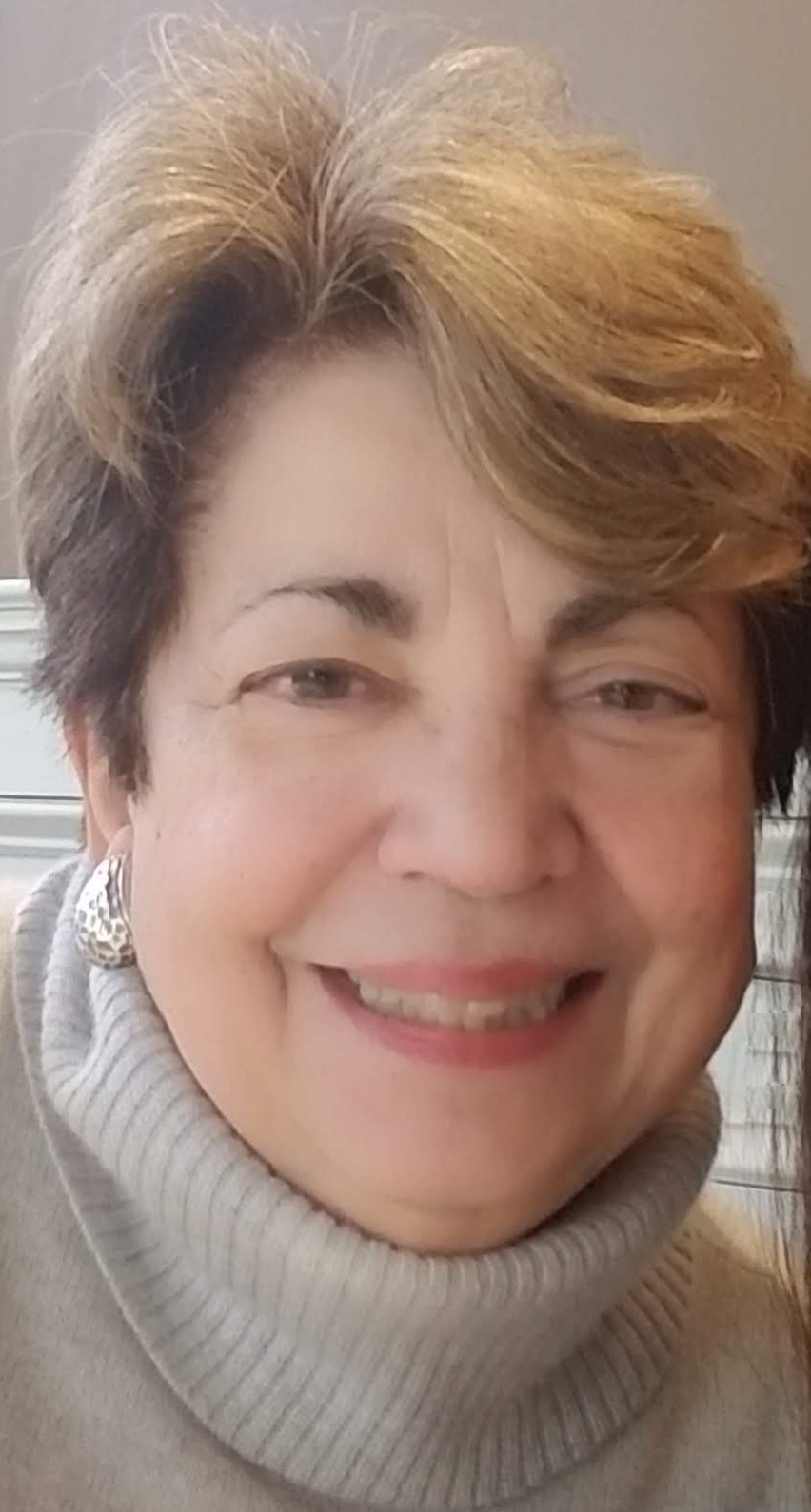 Marie Tracy
Violin
Marie Began studying violin at the age of 4. She went on to study at the Curtis Institute of Music and the University of Pennsylvania. She studied with Veda Reynolds of the Philadelphia Orchestra. She played professionally with many groups including the Colonial Symphony, the New Jersey State Opera and the Westfield Symphony. She has performed with such luminaries as Luciano Pavarotti, Placido Domingo, Johnny Mathis, Tony Bennett, Birgit Nilsson, Anna Moffo and Peggy Lee.
Barbara Vierschilling
Violin • Viola • Cello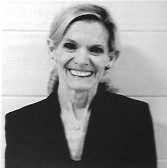 Barbara Vierschilling
Violin • Viola • Cello
Barbara Vierschilling received her Bachelor's Degree in Music from the University of Maryland and earned her Music Ed degree at Kean University. Barbara taught strings in the Summit Public Schools for 26 years. She was the High School Orchestra Director at Summit HS and conducted the Symphony orchestra as well as the Chamber Orchestra. Her work with the award winning Hilltop String Quartet earned them the honor of performing at Alice Tully Hall four times. Barbara has been a frequent orchestra clinician and adjudicator throughout New Jersey and has performed with various string and vocal ensembles in both NJ and Maryland. She maintains a leadership role in many state orchestra committees and is Past President of the NJ chapter of the American String Teachers' Association. She is on the board of Lyrica Chamber Music and served on the All State Procedures Committee for ten years. A highlight of her career was conducting the SHS Chamber Orchestra and Chamber Choir this spring at Carnegie Hall. Barbara is a great motivator of students of all ages. She devotes an emphasis on an environment where students feel respected and special and are able to achieve their highest potential. In Summit, she worked with elementary students in all the elementary schools and prior to her career at SHS, she was the orchestra director at LCJSMS. Barbara loves the intriguing relationships she develops through her private teaching and the satisfaction as students grow musically and reach their goals.