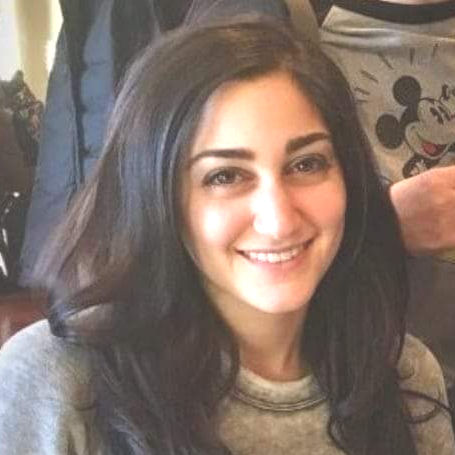 Robyn Koenigsberg
Violin • Viola • Cello • String Bass
LOCATION
New Providence, Virtual
EDUCATION
Kean University
TEACHING HIGHLIGHTS
Volunteered for the American String Teaching Association throughout college career while teaching private and group lessons; worked with students through the El Sistema Program in Newark (by the New Jersey Symphony Orchestra), as well as the Academy of Music in Elizabeth and the Staten Island Youth Philharmonic Orchestra; currently serves as middle school string teacher in the Berkeley Heights School District where she works closely with her department to create different curriculums and courses for the students to enjoy.
PERFORMANCE HIGHLIGHTS
Robyn started her musical career when she was 8, making her first Carnegie Hall debut when she was 10 years old. She attended the Manhattan School of Music Summer Program at the age of 13 and then continued her musical studies with Madeline Casparie, Julie Albers and Susannah Chapman. Currently, Robyn holds a masters degree of Curriculum writing.

Rita Marcus
Violin • Viola • Cello
LOCATION
New Providence, Virtual
EDUCATION
Kean University
Montclair State – BA Music Education
TEACHING HIGHLIGHTS
Instrumental music teacher in the South Orange/Maplewood School District since 1976; orchestra director and teacher of all the Grade 6 String players in Maplewood and South Orange Middle Schools.

TEACHING FOCUS
Rita is a dedicated, student-centered music educator. She has always totally supported her students – musically, emotionally, and socially. She often orchestrates her own arrangements for her students so that they are suitable to every student's ability.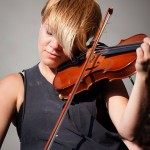 Nicole Scorsone
Violin • Viola
LOCATION
New Providence, Virtual
EDUCATION
William Paterson University
Studied privately with Oscar Ravina and Garry Ianco of the New York Philharmonic as well as with Franco Gennerelli and Matthew Reichert
PERFORMANCE HIGHLIGHTS
Performed with the High Mountain Symphony, New Jersey Philharmonic, Monmouth Symphony Orchestra and the William Paterson String Quartet. Currently, Nicole is a violinist with two local rock bands, Waking Lights and Bern and the Brights, which was named one of New York City's top 50 emerging artists.
CAREER HIGHLIGHTS
In addition to performing classical and contemporary music, Nicole works as a studio violinist. She is an avid string arranger as well as producer and recording engineer. Nicole served as a media intern at the Metropolitan Opera and as an assistant live recording engineer at Symphony Space in NYC.


Oliver Shapiro
Cello • Piano
LOCATION
New Providence, Virtual
EDUCATION
Studied piano with Boris Bazala and William Dawson (Amherst Summer Music Center)
TEACHING EXPERIENCE
Teaching privately since 1974
PERFORMANCE HIGHLIGHTS
Performed with numerous orchestras, including the Metropolitan Orchestra, Ridgewood Symphony's Project Symphony, Bloomfield Symphony, Society of Musical Arts, South Orange Symphony, Columbia-Barnard Symphony, West Orange Collegiate Music Association, and other chamber groups and societies
ADDITIONAL HIGHLIGHTS
Extensive vocal and choral experience; compositions and arrangements commissioned by various performing groups; believes in educating each student as a musician, not only as a cellist/pianist, and includes aspects of theory and history in his teaching.

Marina Stefanovsky
Violin • Viola • Piano
LOCATION
New Providence, Virtual
EDUCATION
Gnessins Academy of Music in Moscow, BA and MA
TEACHING HIGHLIGHTS
Taught at Moscow City Music School from 1985-1990. Since 1990, Marina has been teaching privately in Russia, New York, and New Jersey. She was an instructor at the Village Music Guild in New York City and Arts on the Hudson in Jersey City.
Marina has extensive experience teaching violin, viola, and music theory. She has instructed individuals and groups, conducted string orchestras, and transcribed music for string instruments. Maria prides herself on being a responsible and reliable person, as well as a motivated, creative, and patient teacher.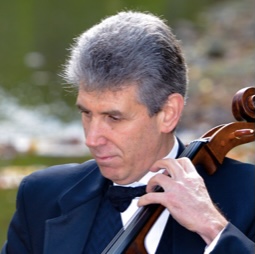 Marty Steinberg
Cello
LOCATION
New Providence, Virtual
TEACHING HIGHLIGHTS
Teaching privately since 1995
PERFORMANCE HIGHLIGHTS
Cellist Martin Steinberg has been performing in orchestras and chamber music ensembles in the New York area for more than 25 years in such venues as Carnegie Hall, Avery Fisher Hall, Alice Tully Hall, Symphony Space, Washington's Kennedy Center, Philadelphia's Academy of Music, NJPAC, St. Patrick's Cathedral, Riverside Church and the New York Times publisher's suite. He has been coach and principal cellist with the New Jersey Intergenerational Orchestra since 2005. He is founder of the award-winning Romanza Music, which performs classical and popular music at weddings and other private parties in the New York, New Jersey and Pennsylvania areas. He has been teaching cello since 1995. Mr. Steinberg is also a journalist, and has interviewed musicians including Yo-Yo Ma, Itzhak Perlman, Joshua Bell, Hilary Hahn, Mstislav Rostropovich, Alan Gilbert, Lorin Maazel and Kurt Masur.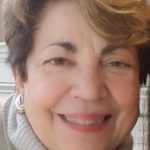 Marie Tracy
Violin
LOCATION
New Providence, Virtual
EDUCATION
Curtis Institute of Music
University of Pennsylvania
Studied with Veda Reynolds of the Philadelphia Orchestra
Began studying violin at the age of 4
PERFORMANCE HIGHLIGHTS
Played professionally with many groups including the Colonial Symphony, the New Jersey State Opera and the Westfield Symphony. She has performed with such luminaries as Luciano Pavarotti, Placido Domingo, Johnny Mathis, Tony Bennett, Birgit Nilsson, Anna Moffo and Peggy Lee.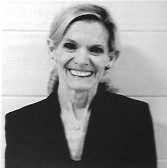 Barbara Vierschilling
Violin • Viola • Cello
LOCATION
Scotch Plains, New Providence, Virtual
EDUCATION
University of Maryland
Kean University
TEACHING HIGHLIGHTS
Taught strings in the Summit Public Schools for 26 years; was the High School Orchestra Director at Summit HS and conducted the Symphony and Chamber Orchestras. Her work with the award-winning Hilltop String Quartet earned them the honor of performing at Alice Tully Hall four times.
Barbara has been a frequent orchestra clinician and adjudicator throughout New Jersey and has performed with various string and vocal ensembles in both NJ and Maryland. She maintains a leadership role in many state orchestra committees and is Past President of the NJ chapter of the American String Teachers' Association. She is on the board of Lyrica Chamber Music and served on the All State Procedures Committee for ten years. In Summit, she worked with elementary students in all the elementary schools and prior to her career at SHS, she was the orchestra director at LCJSMS.
A highlight of her career was conducting the SHS Chamber Orchestra and Chamber Choir at Carnegie Hall.
TEACHING FOCUS
Barbara is a great motivator of students of all ages and devotes an emphasis on an environment where students feel respected, special, and are able to achieve their highest potential. Barbara loves the intriguing relationships she develops through her private teaching and the satisfaction as students grow musically and reach their goals.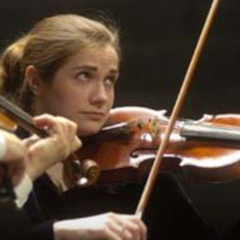 Claire Caponigro
Violin
LOCATION
New Providence
EDUCATION
• Began studying the violin at the age of
6 in England with Andreas Nicolaou, then later moved to the USA where she continued her studies with Virginia Howe, Thomas Lindsay, Kenneth Sarch, Hiroko Yajima, and Norma Auth
• Studied and performed with cellist Dr. Ted Hoyle at Kean University
PERFORMANCE HIGHLIGHTS
Claire has played in All-Regional, and All-State orchestras in New Jersey, and in All-
Eastern orchestras on the east coast.  In 1983, she was the youngest member of the New Jersey Youth Symphony when they toured Belgium and Holland. She attended the Southern Methodist University Summer Conservatory for two summers studying with Arkady Fomin and Erick Friedman.  She also played in the first violin section of the New York Youth Symphony under David Alan Miller, performing at Carnegie Hall three times a year. In addition to freelance teaching and performing, Claire plays with the St. Mary's Chamber Orchestra, The Summit Symphony and the Rose Trio and also 1st violin in a string quartet which has performed for retirement communities, senior citizen groups and charity events. She joined the Summit Symphony in October 1990, and now sits as Concertmaster of the orchestra. She lives with husband Rory, two sons, and a Basset Hound named Cooper in Scotch Plains.