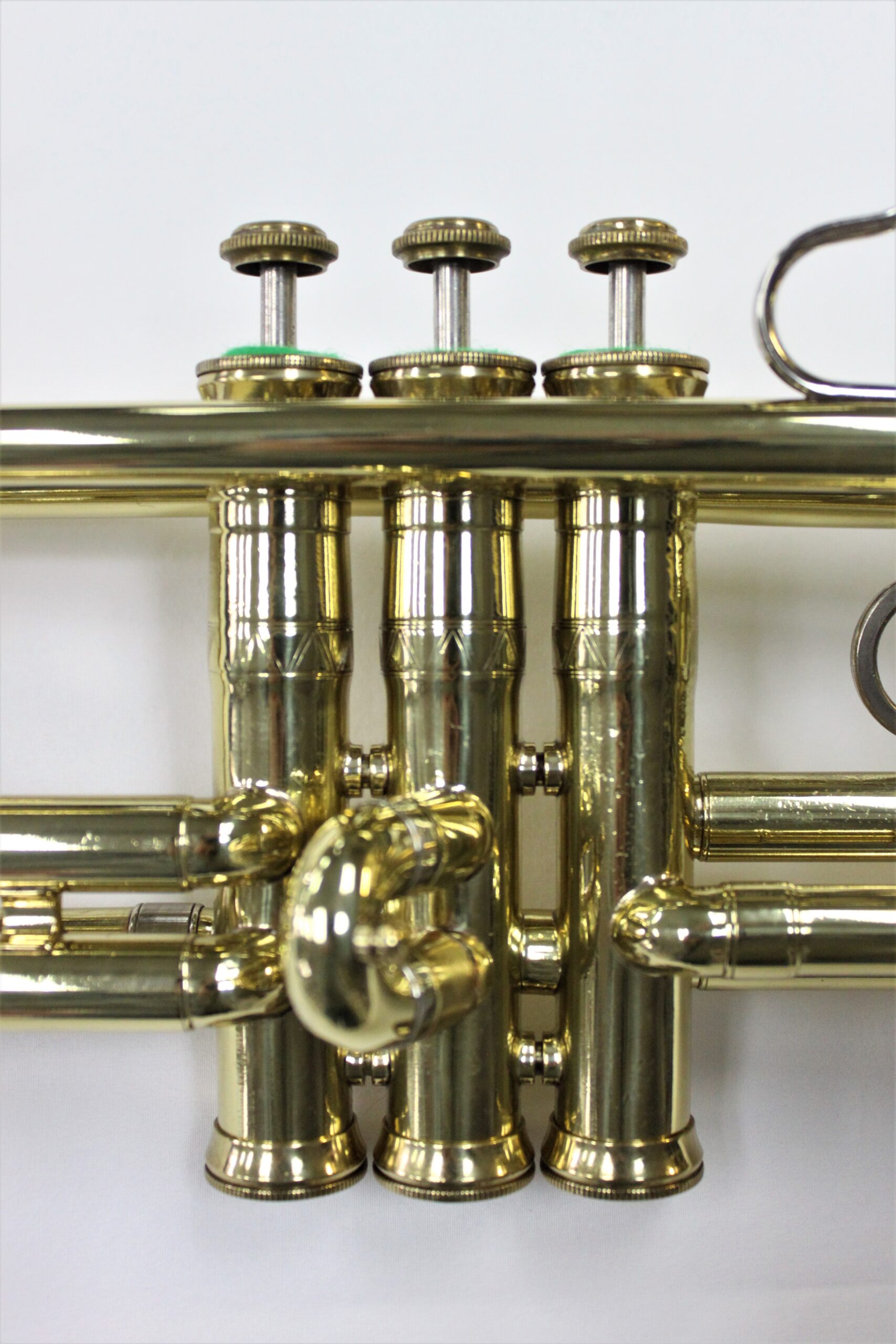 Brass Teachers
Trumpet, Trombone, Baritone Horn, French Horn, Tuba
Art Bailey
Trombone • Trumpet • Tuba • Baritone Horn • Piano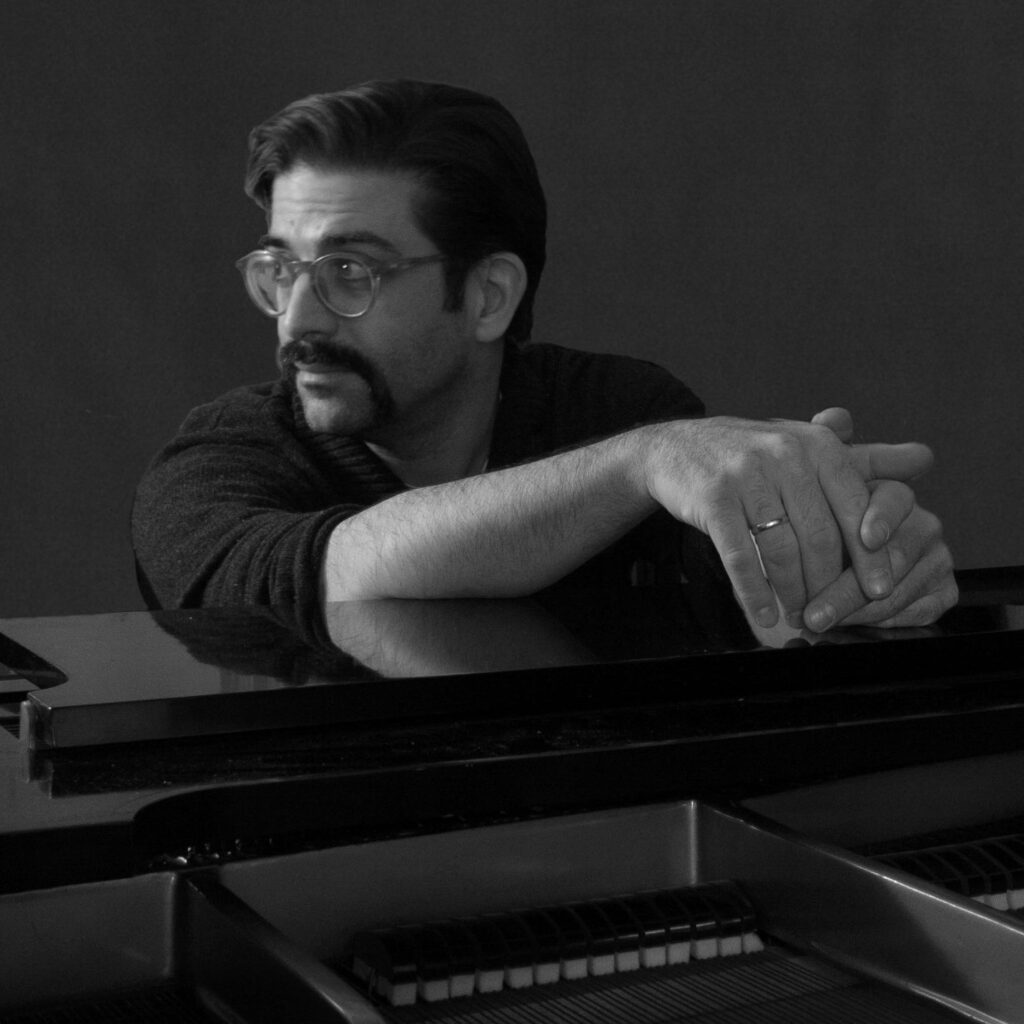 Art Bailey
Trombone • Trumpet • Tuba • Baritone Horn • Piano
For more than 30 years, Art Bailey has been a performer, composer, arranger, and educator, working in the NYC area and worldwide. As a freelance pianist and accordionist, he has performed in a wide variety of styles including jazz, classical, klezmer, and Cuban music. He has shared the stage at times with Itzhak Perlman, Steve Lacy, Del McCoury, Kirk Knuffke, Guy Klucevsek, Rez Abbasi, Matt Wilson, Marty Ehrlich, Dave Valentin, Karl Berger, Binky Griptite, Alfredo (Chocolate) Armenteros, The Atlanta Symphony, The Metropolitan Opera, The New York City Opera, Andy Gonzales, David Krakauer, and the Grammy award winning Klezmatics. In addition, he has performed in Broadway pit orchestras, most recently in "An American In Paris."
Art has performed on, produced, and arranged or composed for numerous albums as a sideperson, including three recent projects of his own, "Quiet as a Bone," a jazz piano trio recording featuring Art's compositiongs, "Branch from the Tree," a klezmer quintet with settings of compositions associated with Romanian tsimbalist Joseph Moskowitz, and a free-jazz duo with saxophonist Bryan Murray, "Clownmower." He continues to have a busy schedule as a working jazz pianist and organist (and occasional trad jazz trumpeter) around NYC and NJ.
Finally, Art is thrilled to share whatever he's learned over the last 30 years! He's very much looking forward to meeting and working with new students of all levels.
Christopher Balas
Trumpet • Trombone • French Horn • Baritone Horn • Tuba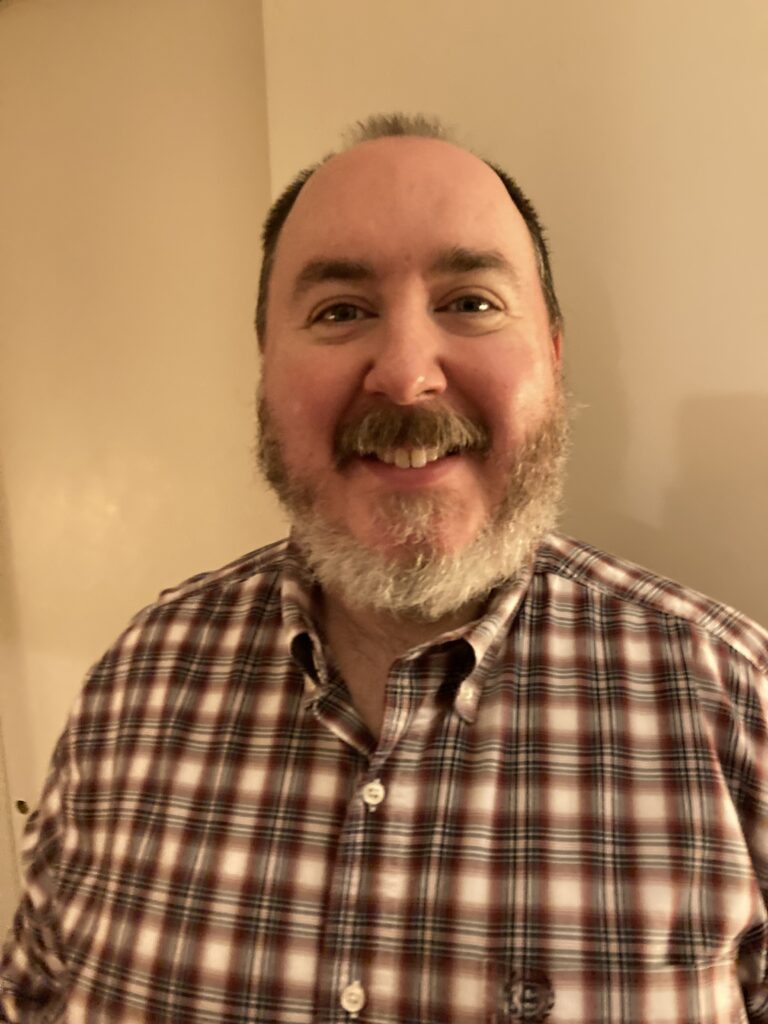 Christopher Balas
Trumpet • Trombone • French Horn • Baritone Horn • Tuba
Christopher Balas hails from Pittsburgh, Pennsylvania. After completing his Bachelor's Degree in Trombone Performance from Carnegie Mellon University, he won the trombone position with Tales & Scales Incorporated. While performing with Tales & Scales, Chris toured around the United States and performed with the with the St. Louis Symphony, the Kalamazoo Symphony as well as in many Performing Arts Centers and schools. As a freelance artist, Chris has performed in Carnegie Hall, Lincoln Center, Symphony Hall in Boston, and The Kennedy Center. He also has performed with the legendary Ray Charles.
In 2000, Chris moved to New Jersey to attend Rutgers University. After his graduate studies, he began his career as an educator with Future Musicians Incorporated teaching Instrumental Music in parochial schools around northern New Jersey. In 2009, Chris took a position as Director of 6th Grade Bands in the South Orange-Maplewood School District. He is currently Director of Bands at Maplewood Middle School. Chris lives in Bernardsville, New Jersey with his wife Kim and their rescue dogs Lulu and Moe.
Matt Bilyk
Trumpet • Trombone • Baritone Horn • Tuba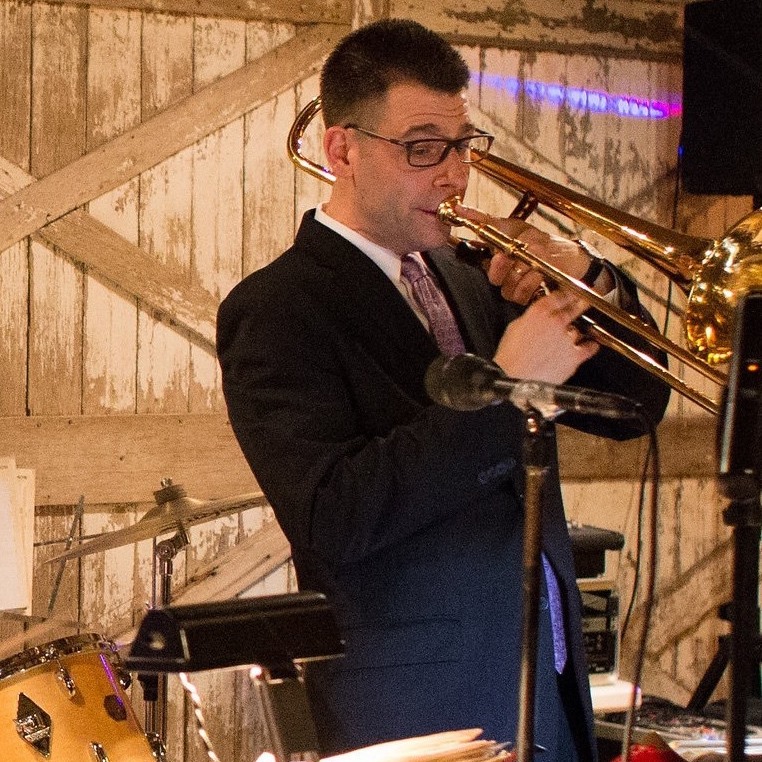 Matt Bilyk
Trumpet • Trombone • Baritone Horn • Tuba
Matt Bilyk has been teaching brass in the tri-state area for over 30 years. Matt holds a BA in Jazz Performance from Manhattan School of Music. He has been an adjunct faculty member for many public and private schools throughout New Jersey, and he frequently serves as a clinician and festival adjudicator.
As a performer, Matt has performed with Broadway, regional and local theater pit orchestras, as well as with such performers and groups as Warren Vache, Bobby Rydell, The Duprees, Connie Francis, Joan Rivers, Joe Piscopo, Richie LaBamba, Frankie Ford, Sonny Tuner, Mel Carter, Bucky Pizzarelli, The Irish Tenors, The Walkmen, Bob Crosby and The Bob Cats, the Guy Lombardo Orchestra, the New York Voices, Charlie Calello and the Tommy Dorsey Orchestra.
Matt is currently on staff with the Encore Music Program in Ridgewood, Northern Highlands Regional High School in Allendale and Elefante Music & School for the Performing Arts in New Providence.
Gerald McConnell
Trumpet • Trombone • Baritone Horn

Gerald McConnell
Trumpet • Trombone • Baritone Horn
Gerald studied bass trombone with Dr. Robert Wigness at Montclair State University. He received a bachelor's degree in Music Education, and performed with the MSU Symphonic Band, Wind Symphony, and Orchestra. In May 2002, he traveled with the MSU Band to Russia, and played in Moscow, St. Petersburg, and Saratov.
Originally from Ames, Iowa, he was a member of the 1990 Iowa All-State Orchestra and the 1991 All-State Band, and traveled to Europe as a member of the 1991 United States Collegiate Wind Band. He attended Iowa State University as a music major and studied with David Stuart. While at ISU he played in the Wind Ensemble, Jazz Band, Orchestra, Marching Band, Basketball Pep Band, and other small ensembles.
From 1997 to 2001 Gerald served in the United States Air Force as an electronic technician working on B-52H Stratofortress bombers at Minot AFB in North Dakota. Since 2001 he has lived in Mountainside with his wife, Cathy.
Joe Mosello
Trumpet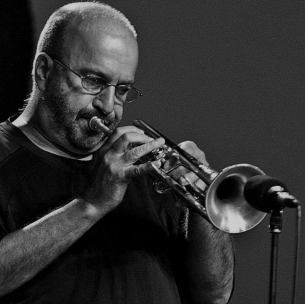 Joe Mosello
Trumpet
Joe Mosello is one of the most respected trumpet players around today. He is a graduate of the Eastman School of Music in Rochester, New York, where he studied with Chuck Mangione, who was head of the jazz department at that time. He went on to play many concerts with Mangione, and can be heard on his "Tarantella" recording.
After Eastman, Joe toured and recorded as lead trumpet with the Jazz Ambassadors of the U.S. Army Field Band in Washington, D.C. When he left the Army band, he was invited to join the Maynard Ferguson Orchestra, and toured with them for the next five years. Joe may be heard on four of Maynard's recordings, "Conquistador", "New Vintage", "Carnival", and "Hot". He then settled in New York City, and has been a fixture in the music scene there ever since.
He is a veteran of dozens of Broadway shows, and a proud member of the Tony Awards Orchestra for 11 years. He played lead trumpet with virtually every big band in New York City, from Toshiko Akiyoshi and Louie Bellson to Bob Mintzer, 25 years with the Thad Jones-Mel Lewis Orchestra, and the Philip Morris SuperBand. Joe has performed with Frank Sinatra, Ray Charles, B.B. King, Julie Andrews, Sammy Davis Jr., Johnny Mathis, Jerry Lewis, The Temptations, The Four Tops, and Blood, Sweat, and Tears, among others, and has one gold and one platinum record respectively, for Maynard Ferguson's recording of "Gonna Fly Now" from the movie Rocky, and for "Solid" by Ashford and Simpson.
He was lead trumpet and music coordinator for Aretha Franklin when she performed in the New York TriState area, and was a professor in the jazz department at Rutgers University for many years. In 2021 Joe was inducted into the Buglers Hall of Fame. Joe lives in the Princeton, NJ, area, and works with the trumpet students at various high Schools all over New Jersey. He works with them on his trumpet drills called ProChops, which took him over 15 years to develop, and that he hopes to publish soon.
Howard Toplansky
Trumpet • Trombone • Oboe • Bassoon • Clarinet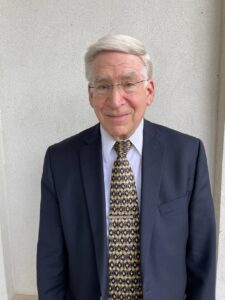 Howard Toplansky
Trumpet • Trombone • Oboe • Bassoon • Clarinet
Howard Toplansky holds a B.Mus.Ed and an MM from the University of Michigan. He has been an instrumental music instructor for over 30 years; he recently retired from teaching with the Kenilworth school district. Mr. Toplansky is the author of Essentials of Bassoon Technique , which is considered the "Bassoonist's Bible". This textbook is used in orchestras and universities around the world.
Austin Yee
Trumpet • Trombone • Baritone Horn • Piano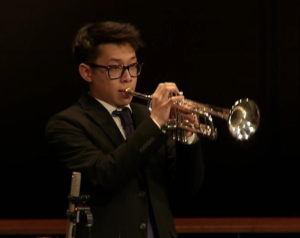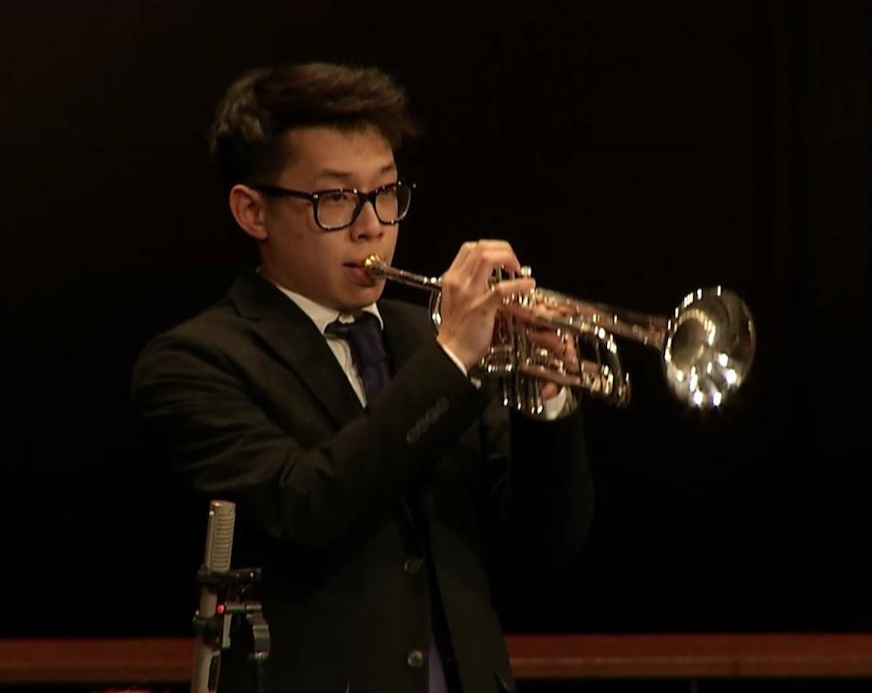 Austin Yee
Trumpet • Trombone • Baritone Horn • Piano
Austin is a graduate of Eastman School of Music, where he studied Music Education and Jazz Performance. During his time at Eastman, Austin played in the Eastman Jazz Ensemble, performing at numerous events including the Rochester Jazz Festival. The group also participated in the Jack Rudin Championship. As a composer, Austin scored "Basie and the Trumpet" which was selected for the Rochester Fringe Festival. Austin won the 2021 Downbeat Award for Original Composition in Large Ensemble. He loves listening to and playing all types of music and is excited to be here at Elefante Music!