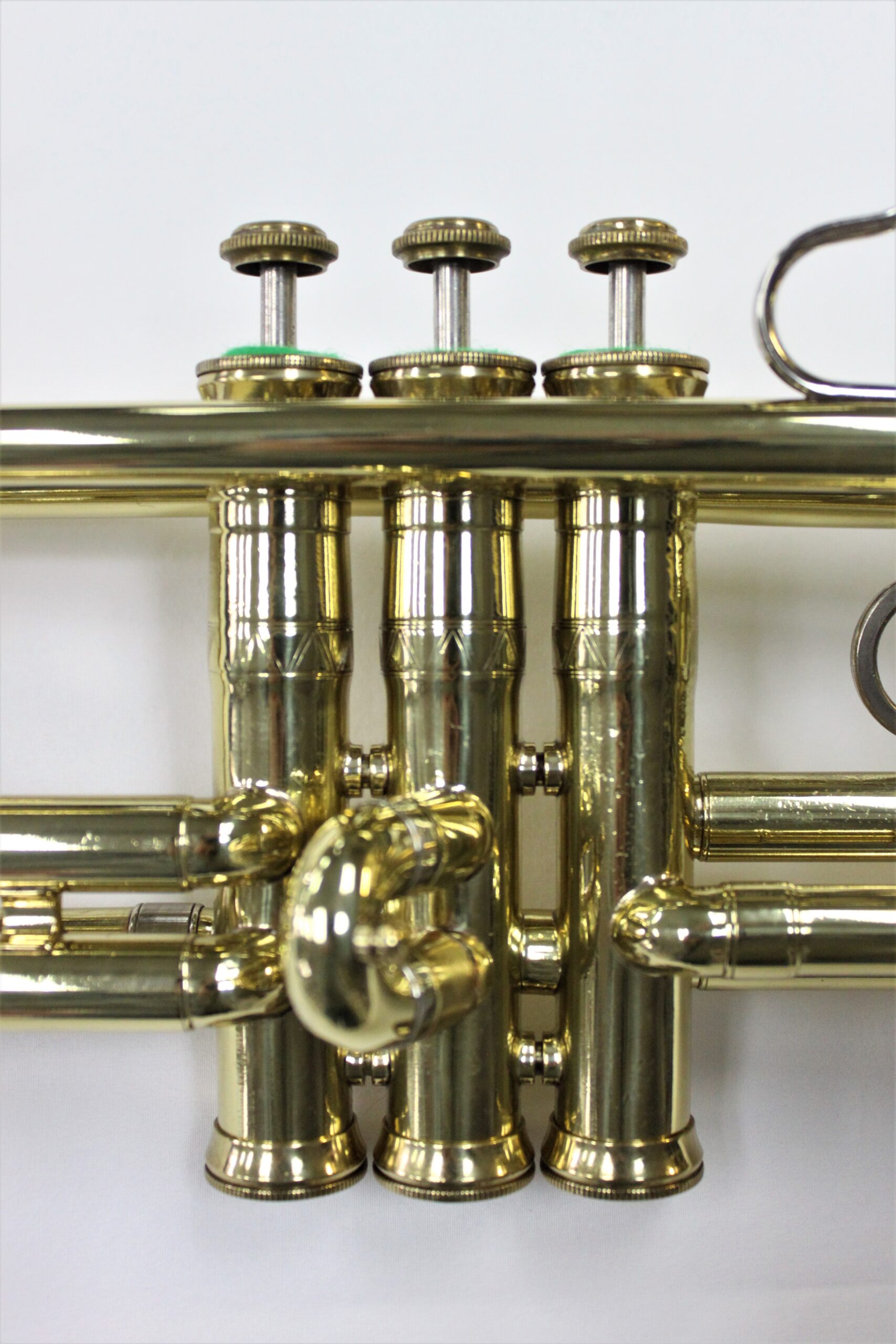 Brass Teachers
Trumpet, Trombone, Baritone Horn, French Horn, Tuba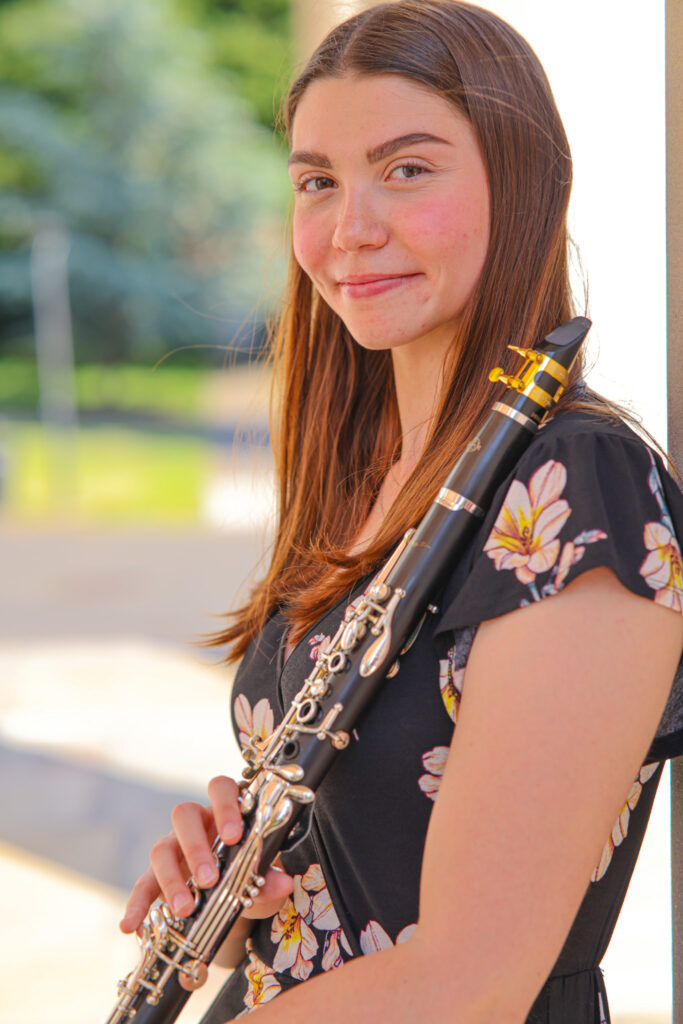 MISSY ALVAREZ Trumpet • Piano • Clarinet • Flute • Saxophone • Ukulele
Missy Alvarez is a music educator, clarinetist, and composer. She embraces being a jack of all trades and truly loves being creative within every facet of music. She is graduating from Rutgers University, Mason Gross School of The Arts with a major in music education and clarinet performance with a minor in music technology this spring. She has served on the E-board of Rutgers NAfME as Secretary and Vice President and was a member of the Rutgers WAM! Women in Art Music group as a research assistant. She has also performed with many ensembles and groups during her time at Rutgers and outside of school including the Marching Scarlet Knights, symphonic winds, sinfonia, pit orchestras, bassoon ensemble, reed/wind quintet, clarinet quartet as well as solo clarinet work.
As a composer and arranger, Missy produces a variety of musical content ranging between video game music, popular music arrangements to singing songs and playing her ukulele on her YouTube Channel and SoundCloud.
As an educator, Missy has been teaching for over 4 years. She has had an array of experiences between being a teaching assistant for a summer festival, elementary English tutor, highschool marching band instructor and private lesson teacher. Currently, Missy is a student teacher full time for elementary band in Warren township and working towards getting her New Jersey teaching certification.
When she is not teaching, performing or writing music, Missy enjoys hiking, knitting, playing video games, reading and writing.
CHRISTOPHER BALAS Brass • Woodwinds
Christopher Balas hails from Pittsburgh, Pennsylvania. After completing his Bachelor's Degree in Trombone Performance from Carnegie Mellon University, he won the trombone position with Tales & Scales Incorporated. While performing with Tales & Scales, Chris toured around the United States and performed with the with the St. Louis Symphony, the Kalamazoo Symphony as well as in many Performing Arts Centers and schools. As a freelance artist, Chris has performed in Carnegie Hall, Lincoln Center, Symphony Hall in Boston, and The Kennedy Center. He also has performed with the legendary Ray Charles.
In 2000, Chris moved to New Jersey to attend Rutgers University. After his graduate studies, he began his career as an educator with Future Musicians Incorporated teaching Instrumental Music in parochial schools around northern New Jersey. In 2009, Chris took a position as Director of 6th Grade Bands in the South Orange-Maplewood School District. He is currently Director of Bands at Maplewood Middle School. Chris lives in Bernardsville, New Jersey with his wife Kim and their rescue dogs Lulu and Moe.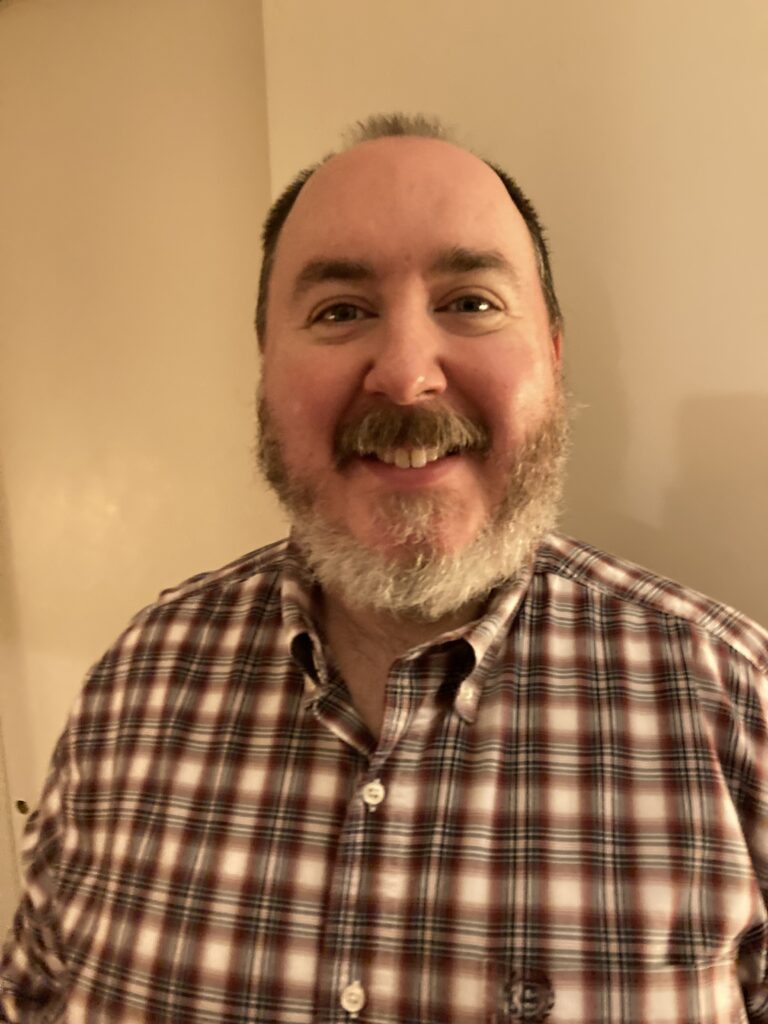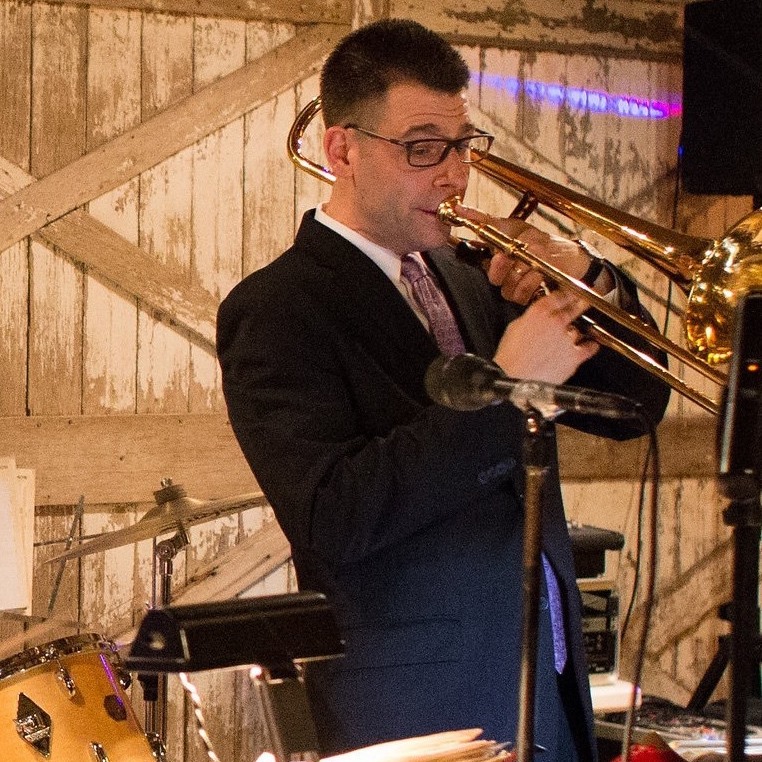 MATT BILYK
Matt Bilyk has been teaching brass in the tri-state area for over 27 years. Matt holds a BA in Jazz Performance from Manhattan School of Music. He has been an adjunct faculty member for many public and private schools throughout New Jersey, and he frequently serves as a clinician and festival adjudicator.
As a performer, Matt has performed with Broadway, regional and local theater pit orchestras, as well as with such performers and groups as Warren Vache, Bobby Rydell, The Duprees, Connie Francis, Joan Rivers, Joe Piscopo, Richie LaBamba, Frankie Ford, Sonny Tuner, Mel Carter, Bucky Pizzarelli, The Irish Tenors, The Walkmen, Bob Crosby and The Bob Cats, the Guy Lombardo Orchestra, the New York Voices, Charlie Calello and the Tommy Dorsey Orchestra.
Matt is currently on staff with the Encore Music Program in Ridgewood, Northern Highlands Regional High School in Allendale and Elefante Music & School for the Performing Arts in New Providence.
ALEXANDER GERTNER French Horn • Trumpet
Alex Gertner is an instructor and freelance horn player residing in Teaneck, New Jersey. He received his Bachelor of Music from Virginia Commonwealth University, his Master of Music from the University of Connecticut, and an Artist's Diploma from Montclair State University. Alex plays in a variety of groups including symphonies, theatre pits, chamber groups, and jazz ensembles. He plays in several groups in New York, New Jersey, Connecticut, and Pennsylvania.
Alex played in prestigious venues such as Carnegie Hall, Lincoln Center, Kaufman Center, Symphony Space, Jorgensen Center, and the International Horn Symposium. As a soloist he performed at Carnegie Hall, Society of Musical Arts, and the Northeast Horn Workshop. He performed with artists Solomiya Ivakhiv, Dionne Jackson, Bucky Pizzarelli, Donny McCaslin, and The Machine. His teachers include Kyle Hoyt, Robert Hoyle, Patrick Smith, and Kate Sheeran. Gertner finds great joy in performing and in teaching new students.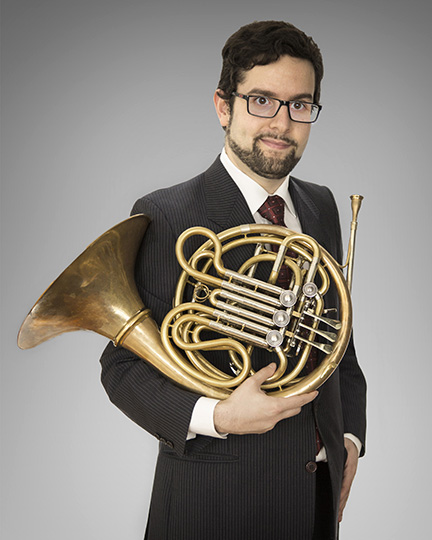 ERIK KREBL Saxophone • Clarinet • Trumpet • Trombone
Erik graduated from Rowan University where he majored in Music Education with a focus on Saxophone. He has performed with both Rowan's Wind Ensemble and Jazz Band where he studied with Dennis DiBlasio taking improvisational technique lessons. Erik also was a saxophonist for RWS Entertainment where he performed around the country at various theme/amusement parks. Erik's educational career started in Marching Band where he was a woodwind technician at Pitman High School, and eventually becoming the Marching Band Director of Overbrook and Instrumental Director at Gloucester Township Elementary schools where he taught beginning band. Currently Erik is the Music Director at Arthur L. Johnson High School in Clark, where he directs the Marching Band, Jazz Band, Concert Band, Choir, and Saxophone Quartet.

Gerald McConnell
Trumpet • Trombone • Baritone Horn
Gerald studied bass trombone with Dr. Robert Wigness at Montclair State University. He received a bachelor's degree in Music Education, and performed with the MSU Symphonic Band, Wind Symphony, and Orchestra. In May 2002, he traveled with the MSU Band to Russia, and played in Moscow, St. Petersburg, and Saratov.
Originally from Ames, Iowa, he was a member of the 1990 Iowa All-State Orchestra and the 1991 All-State Band, and traveled to Europe as a member of the 1991 United States Collegiate Wind Band. He attended Iowa State University as a music major and studied with David Stuart. While at ISU he played in the Wind Ensemble, Jazz Band, Orchestra, Marching Band, Basketball Pep Band, and other small ensembles.
From 1997 to 2001 Gerald served in the United States Air Force as an electronic technician working on B-52H Stratofortress bombers at Minot AFB in North Dakota. Since 2001 he has lived in Mountainside with his wife, Cathy.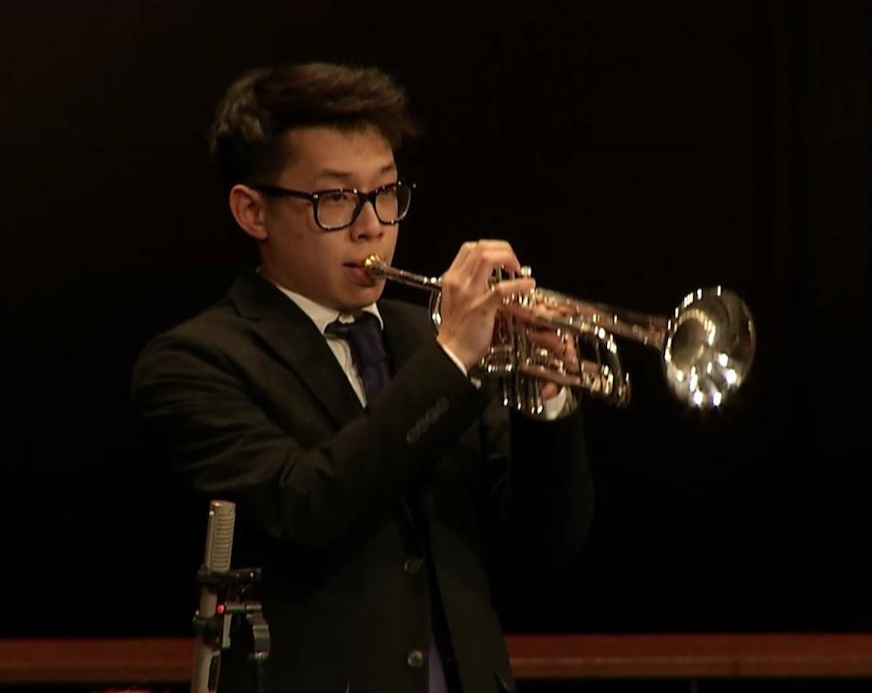 Austin Yee
Trumpet • Trombone • Baritone Horn • Piano
Austin is a graduate of Eastman School of Music, where he studied Music Education and Jazz Performance. During his time at Eastman, Austin played in the Eastman Jazz Ensemble, performing at numerous events including the Rochester Jazz Festival. The group also participated in the Jack Rudin Championship. As a composer, Austin scored "Basie and the Trumpet" which was selected for the Rochester Fringe Festival. Austin won the 2021 Downbeat Award for Original Composition in Large Ensemble. He loves listening to and playing all types of music and is excited to be here at Elefante Music!