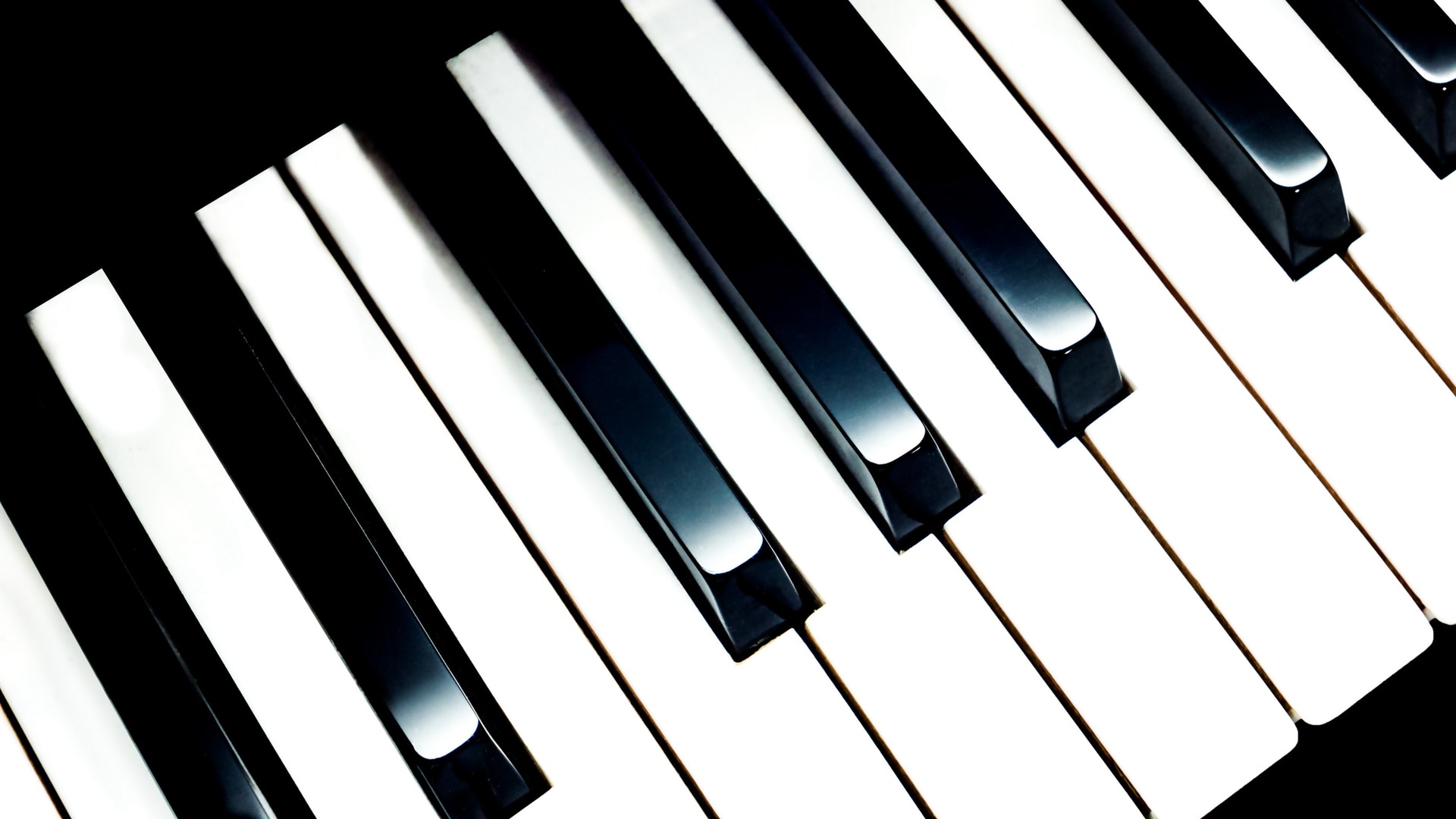 Piano Teachers
Missy Alvarez
Trumpet • Piano • Clarinet • Flute • Saxophone • Ukulele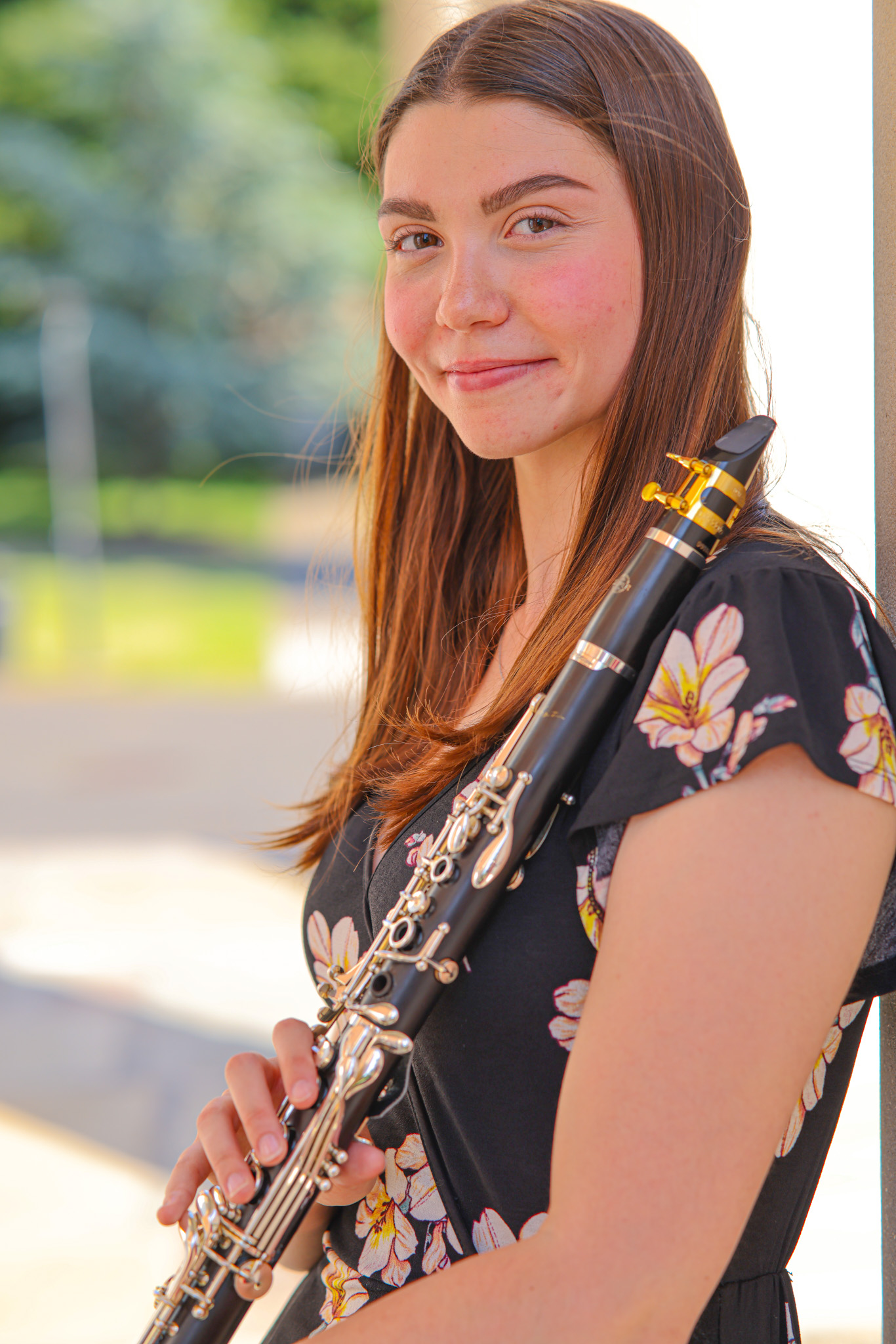 Missy Alvarez
Piano • Trumpet • Clarinet • Flute • Saxophone • Ukulele
Missy Alvarez is a music educator, clarinetist, and composer. She embraces being a jack of all trades and truly loves being creative within every facet of music. She is graduating from Rutgers University, Mason Gross School of The Arts with a major in music education and clarinet performance with a minor in music technology this spring. She has served on the E-board of Rutgers NAfME as Secretary and Vice President and was a member of the Rutgers WAM! Women in Art Music group as a research assistant. She has also performed with many ensembles and groups during her time at Rutgers and outside of school including the Marching Scarlet Knights, symphonic winds, sinfonia, pit orchestras, bassoon ensemble, reed/wind quintet, clarinet quartet as well as solo clarinet work.
As a composer and arranger, Missy produces a variety of musical content ranging between video game music, popular music arrangements to singing songs and playing her ukulele on her YouTube Channel and SoundCloud.
As an educator, Missy has been teaching for over 4 years. She has had an array of experiences between being a teaching assistant for a summer festival, elementary English tutor, highschool marching band instructor and private lesson teacher. Currently, Missy is a student teacher full time for elementary band in Warren township and working towards getting her New Jersey teaching certification.
When she is not teaching, performing or writing music, Missy enjoys hiking, knitting, playing video games, reading and writing.
Eamon Dingle
Piano • Guitar • Ukulele • Violin • Viola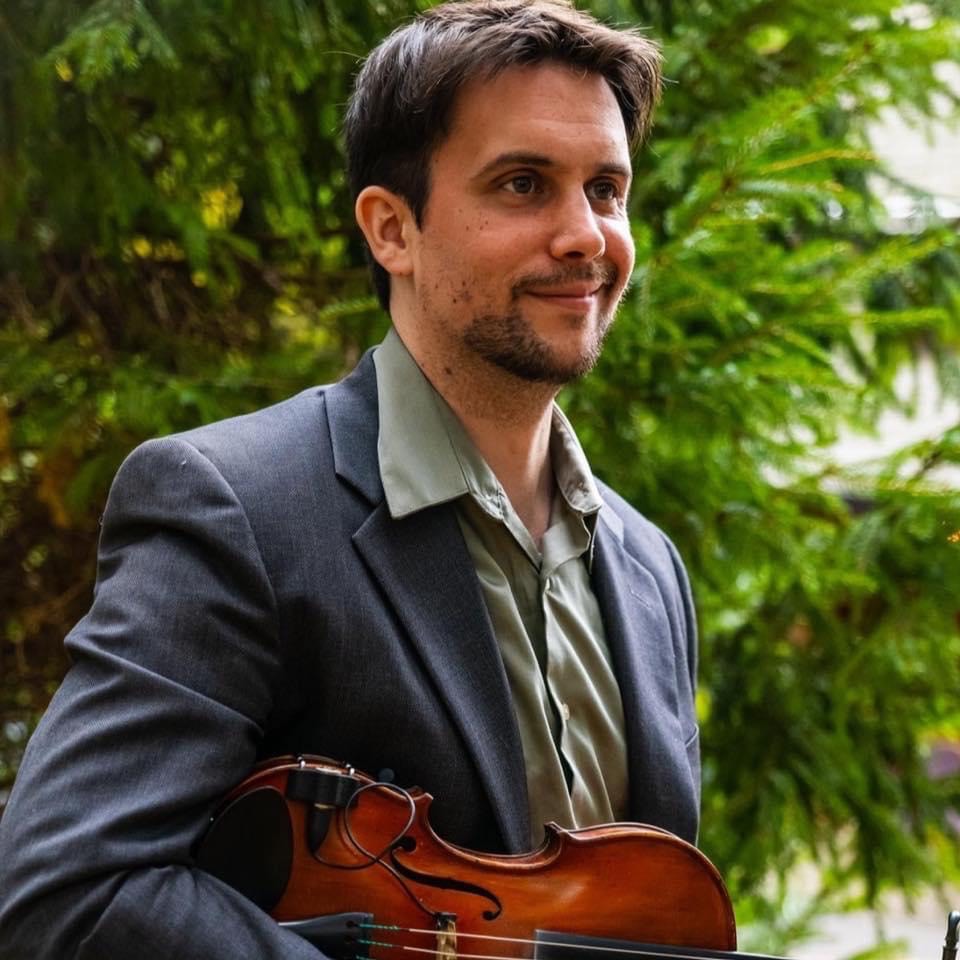 Eamon Dingle
Piano • Guitar • Ukulele • Violin • Viola
Eamon was born and raised in New Jersey and picked up his first instrument at 8 years old when he began playing classical violin. This quickly transitioned to performing in churches and orchestras and learning fiddle style. From there he wanted to play and study any instrument and genre he came into contact with and now plays multiple instruments including guitar, piano, viola, organ, bass, mandolin, banjo, ukulele, and lap steel guitar. He has experience playing all genres on each instrument ranging from classical and jazz to funk, rock, country, gospel, blues and various forms of traditional music from other countries. During his undergrad he specialized in composition and sound effects for film and animation. To further enhance his education in music, he is currently pursuing his Master's in Multi-Style Strings Performance.
Eddie Guttman
Piano • Voice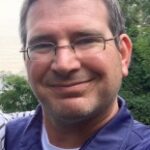 Eddie Guttman
Piano • Voice
Eddie studied at Binghamton University and New York University, where he earned his Master's in Composition. He has over 25 years of teaching experience, including at the New School/The Actors' Studio and NYU. He studied with world renowned pianist Walter Ponce. Past performances include appearances at the Papermill Playhouse, Off Broadway, and CBGB's. He served for 10+ years as the pianist for the Meet The Artist Series at Lincoln Center. Eddie composed "Equilibrium", written for and performed by then NYC Ballet principal dancer Peter Boal. Eddie received the honor of being named "Favorite Piano Accompanist" by the readers of the national publication Back Stage. He gave tutelage to Mary Illes (Phantom of the Opera, Music Man), Ta'Rea Campbell (Aida, Hamilton), Eric Scott Kincaid (Newsies, Cats), Adrienne Moore (Orange is the New Black), Doug Plaut (Unbreakable Kimmy Schmidt), Kathy Brier (Hairspray), Bashira Cresswell (Lion King) and Joel Robertson (Les Miserables).
Mary Hrebin Haas
Piano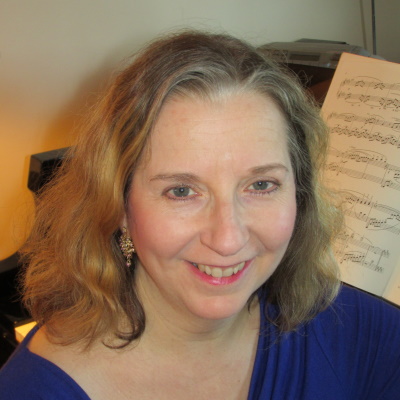 Mary Hrebin Haas
Piano
Mary studied piano at Carnegie-Mellon University. She studied piano with Elizabeth Weiss and Carol Ferri, as well as Jascha Zayde in New York City. Throughout her career as a piano instructor, she gained experience teaching students age 5 to 65 of all levels. She has accompanied many singers and instrumentalists for recitals and auditions. For 11 years, she was recital chairperson for the Music Educators Association (MEA) of New Jersey (a non-profit piano teachers organization).
Daseul Kim
Piano • Electric Bass • Upright Bass • Guitar • Ukulele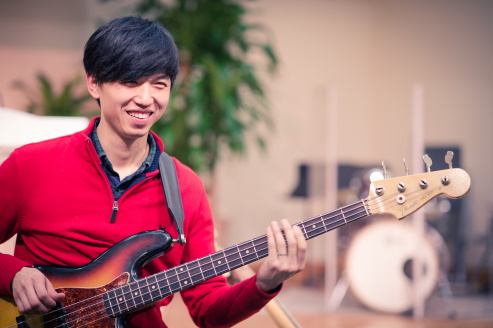 Daseul Kim
Piano • Electric Bass • Upright Bass • Guitar • Ukulele
Daseul Kim received a master's degree in jazz arranging from William Paterson University and brings the wide range of musical experience into teaching various instruments including guitar, bass, and piano. Daseul studied at William Patterson university and has over 15 years of experience teaching. He performed with Vincent Herring, Eric Alexander, Bucky Pizzarelli, Jimmy Heath and Steve Nelson and was a member of the PJ Rasmussen Boardwalk Jazz Band. In addition to private instruction, Daseul is inducting a new generation of rock stars in Elefante's group class Rock Band.
Diane Smith Kirsh Piano • Voice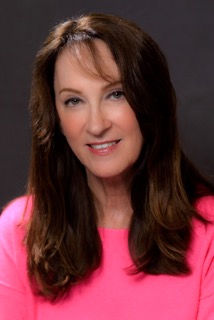 Diane Smith Kirsh
Piano • Voice
Diane has been a professional singer with over 25 years experience in the music business. She has sung radio and television commercials (jingles) for top brands such as Diet Coke, My Little Pony, Chevrolet: including singing a solo for a Clio Award winning Max Factor Ad. As a recording session singer for records she has recorded with Michael Bolton, Marc Cohn, Patty Austin and Bebe and CeCe Winans. Diane has also shown her talents as a producer of the "Broadway Kids" and "Broadway Kids Sing Christmas" albums featuring Kathy Lee Gifford. She has performed in Off Broadway musicals and is a member of SAG-AFTRA and AEA. Diane teaches Vocal Technique and Performance Coaching Privately and at Elefante Music School. She continues to perform at festivals and fundraisers with her band "Kings Road" and is lead singer in her Church Praise Band.
David Lipowitz
Piano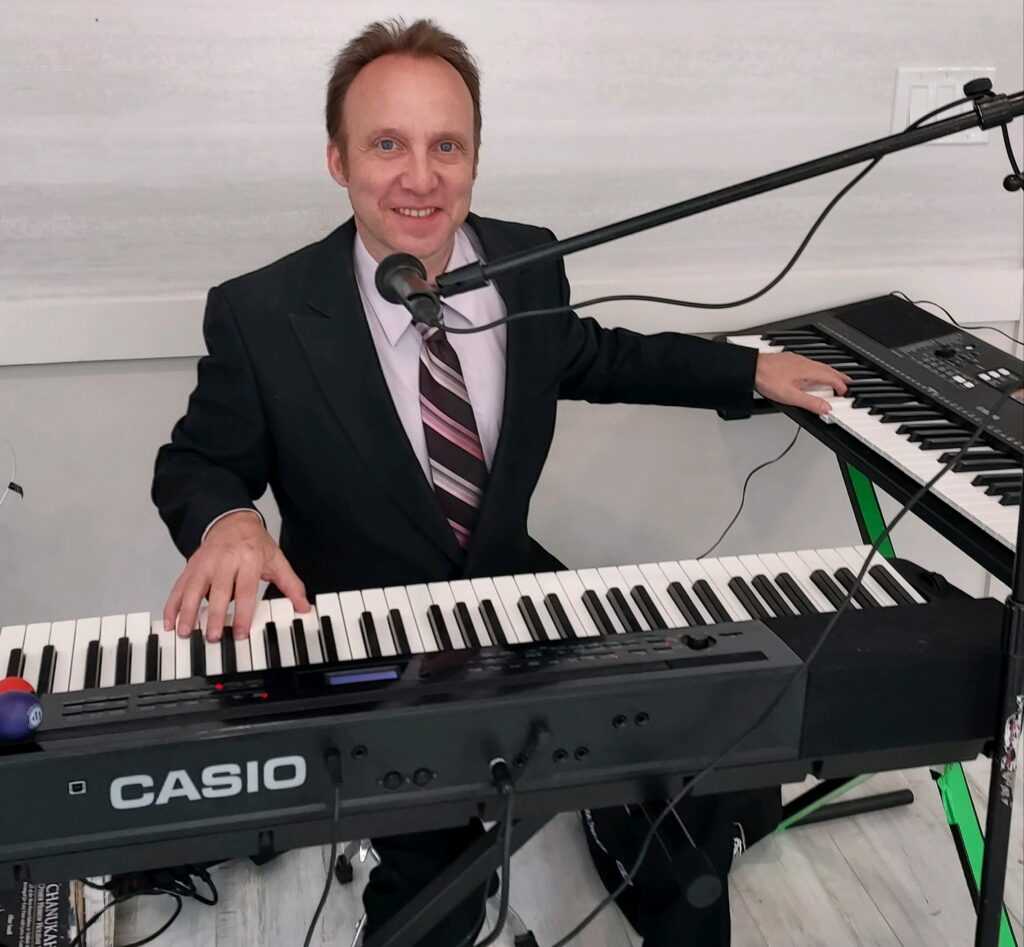 David Lipowitz
Piano
David Lipowitz has over 30 years of experience teaching children and adults of all ages, primarily in the Morris and Essex County area. He is especially excellent with children because of his upbeat, fun and enthusiastic personality. David specializes in teaching music of all genres, including popular, current hits, Disney, Broadway show tunes, children's favorites, holiday tunes, movie/tv themes, jazz and classical music. His teaching style focuses on the importance of building a solid piano foundation along with having a knowledge of music theory, improvisational skills and scale/chord progressions. David enjoys passing on his musical knowledge to his students, some of whom have gone on to become professional musicians. David's eclectic style of music and his instinctive ability to play to any audience has captured the hearts of audience members for over thirty years. He has performed professionally as the in-house piano player at The Manor in West Orange and The Short Hills Hilton and has played at hundreds of private parties/weddings in the tri-state area's finest establishments. Currently, David is the pianist for the L'Elegance Duo (piano & cello).
Ellie Lee
Piano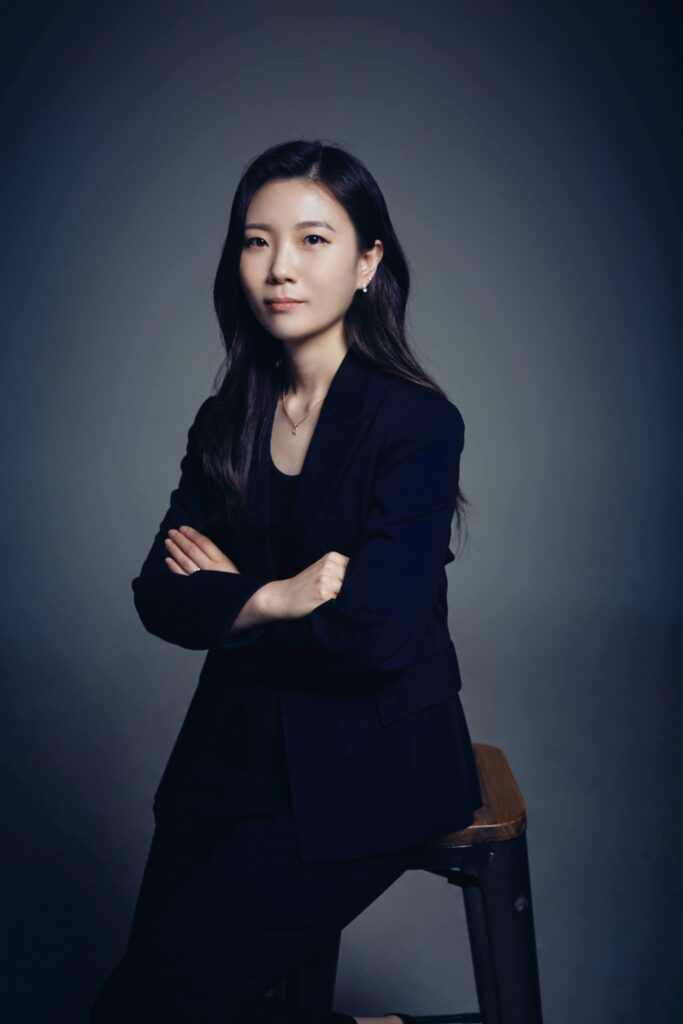 Ellie Lee
Piano
Ellie (Seunghyung) Lee is a composer and a jazz pianist based in New York and New Jersey, whose works and plays in a variety of styles including Jazz, Classical, Pop, R&B/Soul, and Gospel. Her rich musical background and experience develop her into a musician and idiom for her diverse music. Ellie's greatest wish is to constantly grow, develop and improve her musical skills and knowledge so that her own musical color can be refined.

Ellie grew up in Seoul, South Korea. She holds a Bachelor of Music in Classical Piano Performance from the Sookmyung Women's University in Seoul, South Korea. Being awarded a World Tour scholarship from the Berklee College of Music in Boston, she moved to the United States and completed her Professional Diploma from the school. While at Berklee College of Music, she studied with George W. Russell Jr, Tim Ray, Alain Mallet, Joanne Brackeen, and Ross Ramsay. Ellie received a Master of Music in Jazz studies Performance from the William Paterson University in Wayne, New Jersey. She studied with Bill Charlap, a Grammy award-winning pianist, and Geoffrey Keezer, a two-time Grammy nominee. She published her thesis "A Comparative Analysis of Musical Characteristics of Wynton Kelly and Red Garland in Selected Small Group Settings" with advisor Dr. Tim Newman. Ellie is a recipient of the Roy Meyer Endowed Donor Scholarship at William Paterson University.
Ædan McEvoy
Piano • Voice • Guitar • Ukulele • Harp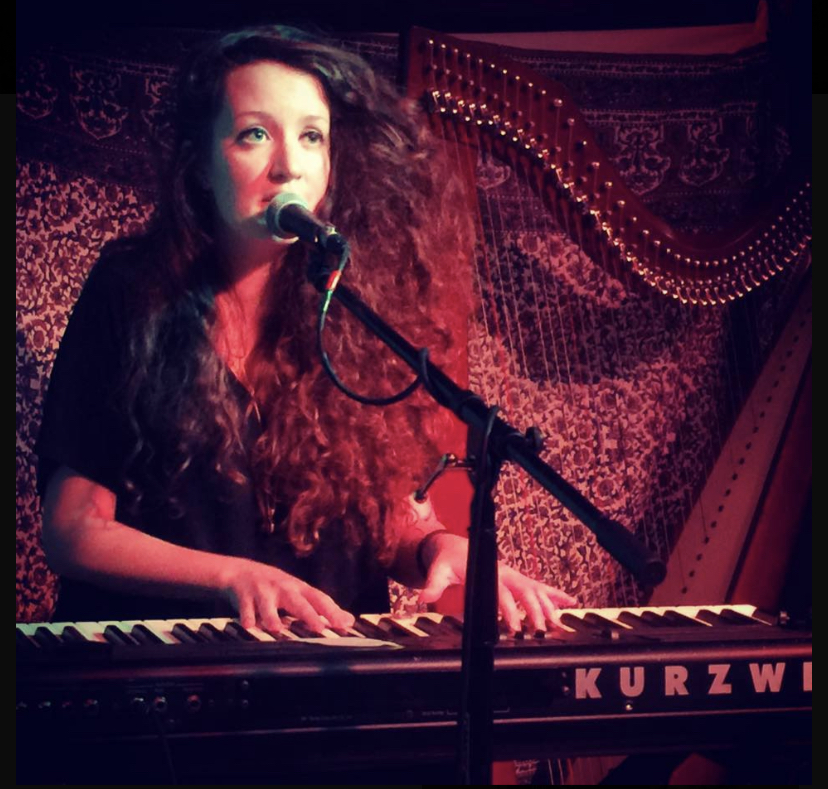 Ædan McEvoy
Piano • Voice • Guitar • Ukulele • Harp
Ædan has been playing piano since they were five years old. By age 12, they were performing their original piano works which led to them studying music theory and composition many years later. They graduated with their B.Mus in Theory/Composition from the John J. Cali School of Music at Montclair State University, and participated in the New York Youth Symphony Composition Program for two years. Ædan is a commissioned composer receiving grants from National Endowment for the Arts as well as local grant programs in New Jersey and New York. They are a songwriter, keyboardist, harpist, singer, educator, and transcriber and have studied and worked with renown artists such as Katie Andrews (Wicked, the musical), Merynda Adams (Baroque Orchestra of New Jersey), David Fulmer (Columbia University), and Dr. Kyle Blaha (The Juilliard School).
Ædan's approach to music education has always been about catering each and every lesson and project to the student's individual interests and needs. With a foundation in music theory and world music history, Ædan teaches their students to explore different genres, compositional techniques, and creating curiosity through the keyboard as well as many other instrumental studies. Ædan teaches keyboard, harp, guitar, ukulele, voice, music theory, and composition.
Kyle Moffatt
Piano • Saxophone • Clarinet • Flute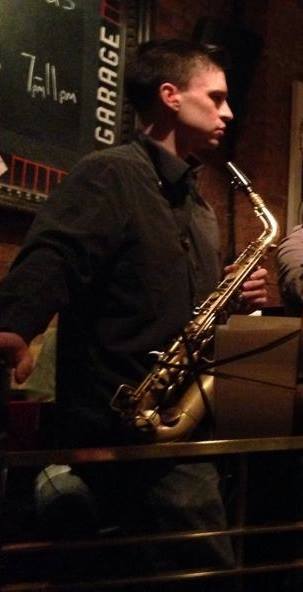 Kyle Moffatt
Piano • Saxophone • Clarinet • Flute
Kyle studied at the Berklee College of Music and the New England Conservatory, earning a Master's in Jazz Composition. In addition to private instruction, he was instructor at Camp Encore-Coda, a summer music program in Brookline, Maine. Kyle performed with Bob Brookmeyer, Joe Lovano, Don Byron, Andy McGhee, and Max Weinberg. He performed as a member of groups the Rainbow Band (Berklee College of Music), the Jazz Composers' Workshop Orchestra, the Jazz Composers' Ensemble (New England Conservatory), and with the Brian Lewis Big Band, Greg Hopkins Jazz Orchestra, Beantown Swing Orchestra, and Joe Pino Sextet. He appeared at clubs and festivals including Somethin' Jazz, The Garage, Silvana, Small's, Caffe Vivaldi, North Shore jazz Festival, Chianti, Opal Room, Real Bar and All Asia Café. Kyle teaches all styles including jazz and classical, and can also incorporate theory and composition as primary or supplementary instruction.
Stefanie Santoro
Piano • Flute • Voice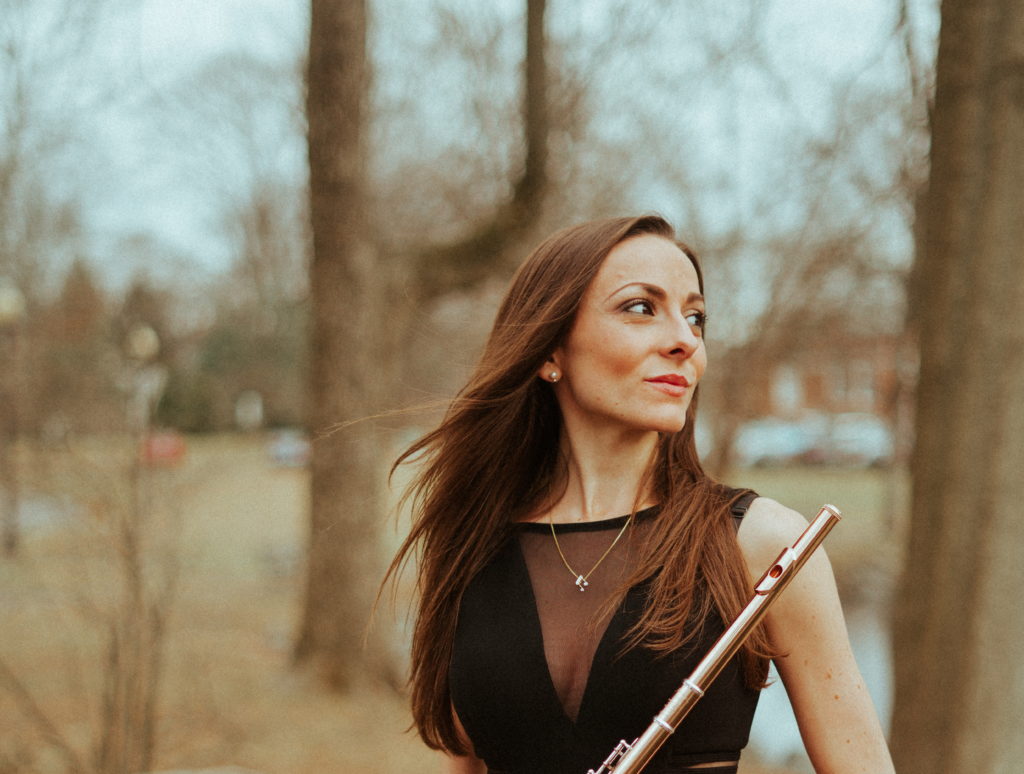 Stefanie Santoro
Piano • Flute • Voice
Stefanie studied at the John J. Cali School of Music at Montclair State University. She studies flute with Judith Mendenhall, principal flautist of the American Ballet Theater. At Elefante Music, she teaches flute, piano and voice to over 30 students ranging from kindergarten to adult. She performed at Carnegie Hall with the Montclair State University orchestra and flute ensemble. She played in chamber ensembles and in the pit orchestra for Montclair State University's productions of Sweeny Todd, A Chorus Line, Carousel, and Poulenc's opera Dialogue of the Carmelites. As a vocalist she was part of University Singers, and the Montclair State University chorale. She performed Mozart's Requiem and Mahler's third symphony with University Singers and the New Jersey Symphony Orchestra. Stefanie is a founding member of Les Non Triolets, a trio featuring flute, double bass, and piano that performs a variety of music from classical to jazz. She was part of the baroque chamber music ensemble Millennial Musicale Concert Series and the New York and New Jersey Flute Club. In addition to private instructions on flute, piano, and voice, Stefanie created and directs Flute Ensemble, a flute camp to promote solid technique and repertoire in a group setting. She also leads group classes Intro to Music and Music & Emotions, which aim to introduce music to children.
VIDEO: Stefanie Santoro Introduction
Marina Stefanovsky
Piano • Violin • Viola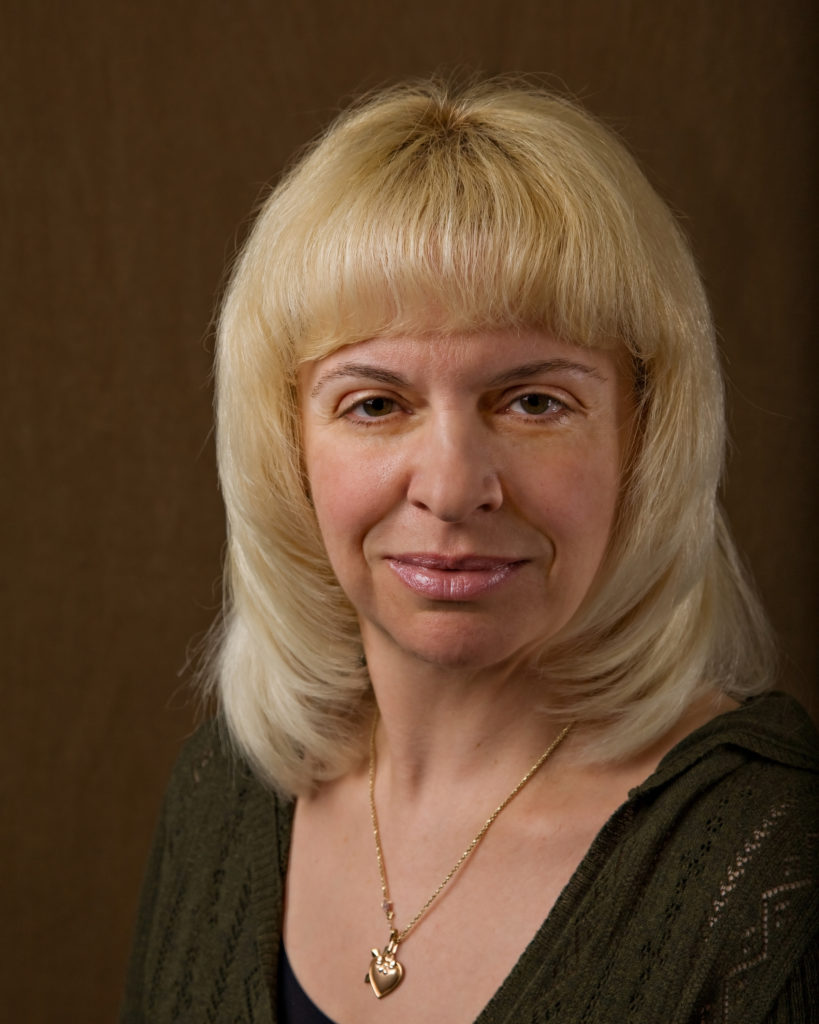 Marina Stefanovsky
Piano • Violin • Viola
Marina earned her BA and MA from Gnessins Academy of Music in Moscow. She was an instructor at the Village Music Guild in New York City and Arts on the Hudson in Jersey City. Marina has extensive experience teaching violin, viola, piano, and music theory. She has instructed individuals and groups, conducted string orchestras, and transcribed music for string instruments. She taught at Moscow City Music School from 1985-1990. Since 1990, Marina has been teaching privately in Russia, New York, and New Jersey. Marina prides herself on being a responsible and reliable person, as well as a motivated, creative, and patient teacher.
Peter Toth
Piano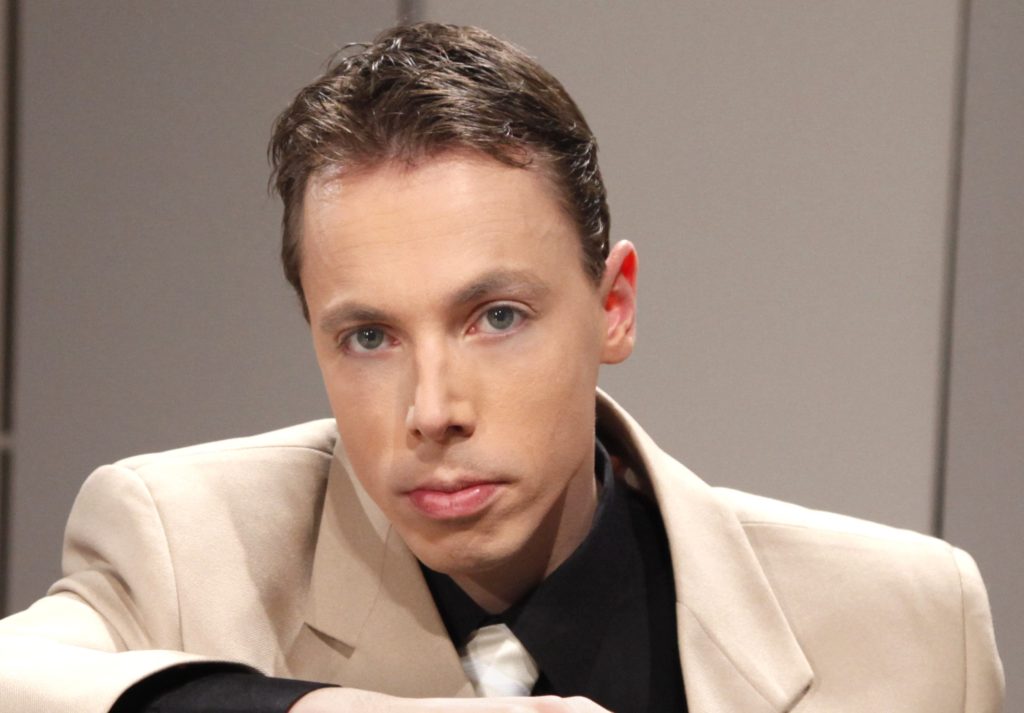 Peter Toth
Piano
Peter earned his Ph. D in Musical Arts/Piano Performance from the University of Texas at Austin. He is a worldwide concert performer and regular guest artist at various piano festivals, such as the ALS Festival in San Francisco and the Festival Musique en Vallée du Tarn in France. Among his many accomplishments, he won a special award for the best performance of a major romantic work for his interpretation of Brahms's First Piano Sonata at the Southern Highland International Piano Competition in Australia. He performed concerts in Europe, including Hungary, Austria, Slovakia, Germany, Russia, France, Holland, Spain, Italy, and Switzerland. He also performed in Japan, South Korea, Peru, Costa Rica, China, Australia, and the United States. He was invited to serve on the jury panel of the Franz Liszt International Piano and Voice Competition in Los Angeles (2014), and adjudicated at the Liszt-Garrison International Piano Competition in Baltimore in October, 2015. He has been a member of the American Liszt Society since 2011. An advocate of Franz Liszt's music, Mr. Toth has a wide and diverse repertoire, ranging from J.S. Bach to contemporary music, with a particular focus on the piano music of the 19th century. He is an enthusiastic interpreter of the works of Beethoven, Schubert, Chopin, and Brahms. Peter's additional honors include winning the American Paderewski Piano Competition in 2013, the Franz Liszt International Piano and Voice Competition in Los Angeles in 2010, and the Franz Liszt International Piano Competitions in Budapest in 2001 and Weimar in 2000. His first released CD recording won the Grand Prize of the Hungarian Liszt Society in 2006.
Andrzej Winnicki
Piano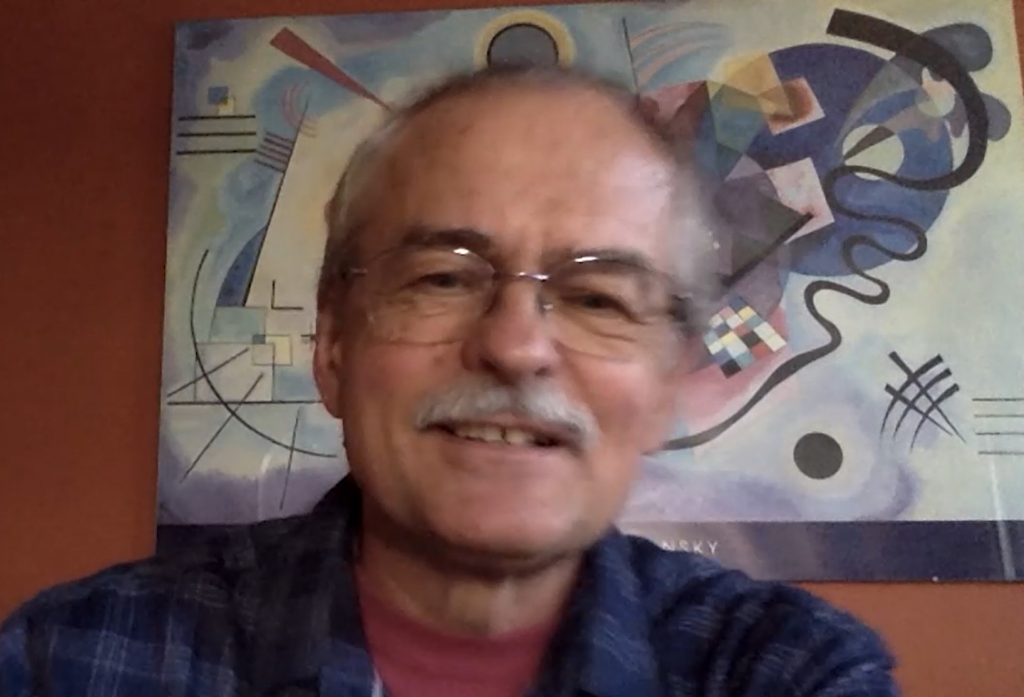 Andrzej Winnicki
Piano
As a classical and jazz pianist, Andrzej toured all over Eastern Europe, including Poland, the former Soviet Union, Germany, and the Czech and Slovak Republics. His quintet won a Polish National Jazz Competition, and recorded and performed on national radio and television. He performed in the Lincoln Center, the Polish Consulate General, St. Peter's Church in New York City, and many top jazz clubs in the tri-state area. Andrzej is also a recording artist for J-Bird Records and WM Records and released three albums ("In the Bush," "Crazy Girl," and "Requiem") of original compositions on these labels. Played with Jeremy Pelt, Mark Egan, Ralph Alessi, Scott Colley, Rodney Holmes, Nasheet Waits and many other top players on the NYC jazz scene. He performed with top stars of Broadway, including Joel Grey and Bernadette Peters. As a part of the Hank Lane Music organization, Andrzej played at countless major corporate functions throughout the United States, including Kurt Masur's 70th birthday celebration for the New York Philharmonic, many New York City Ballet fundraisers, and events for major corporations. He has been a member of ASCAP since 1997 and local 802 of the American Federation of Musicians in New York City since 1989.
Video: Highlights from Andrzej's virtual piano recital
Austin Yee
Piano • Trumpet • Trombone
Austin is a graduate of Eastman School of Music, where he studied Music Education and Jazz Performance. During his time at Eastman, Austin played in the Eastman Jazz Ensemble, performing at numerous events including the Rochester Jazz Festival. The group also participated in the Jack Rudin Championship. As a composer, Austin scored "Basie and the Trumpet" which was selected for the Rochester Fringe Festival. Austin won the 2021 Downbeat Award for Original Composition in Large Ensemble. He loves listening to and playing all types of music and is excited to be here at Elefante Music!