Elefante Musical Theater Camp provides a unique opportunity for high school students (entering grades 9 and up) to receive valuable training and earn work experience as Camp Interns. Our interns are a select group of dedicated, talented, caring students who are highly-respected members of their school and community.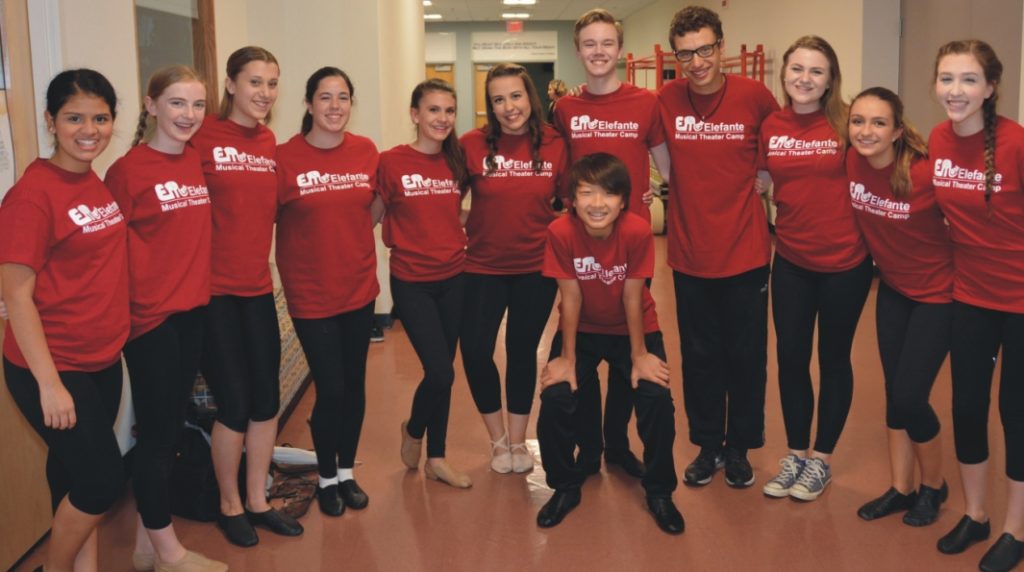 Elefante Musical Theater Camp Interns are upbeat, engaged students who are enthusiastic about the performing arts. Applicants should be motivated self-starters with strong leadership skills. They should be confident on stage and be eager to perform in front of others, as they will often demonstrate audition and performance technique for the group. Most importantly, interns serve as role models for the younger campers. A kind, friendly, and outgoing attitude is essential.
Acceptance into the internship program requires an (online) interview and recommendation by the Camp Director. All Internship positions include free camp enrollment for each session during which a student serves as an Intern. Like all Elefante Musical Theater Camp students, interns receive comprehensive training from performing arts professionals and participate in all camp activities. Past interns have received high school volunteering credits for their positions as interns. Check with your high school counselors to see if they accept these credits. In addition, the Camp Director has written numerous college acceptance and scholarship recommendation letters for past interns.
Please email alexisc@elefantemusic.com for more information, and to apply.