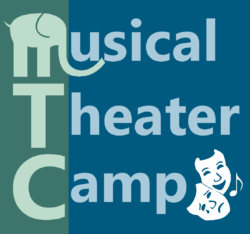 "I just want to let you know that my daughter is having the time of her life at camp! She gets the biggest smile on her face talking about what she's learned, and she's made a new friend. Today she said, 'Usually I can't wait for the weekend, but now I don't want the weekend to come because of theater camp.' Thank you!"


"I can't believe how amazing the show was! How did the kids learn so much so quickly?"
Registration is now OPEN for
Elefante Musical Theater Camp 2019!


Join Broadway Musical Director Joe Elefante and a staff of top-notch theater professionals for an amazing summer of musical theater training and performance! This super-popular performing arts camp is for students entering grades K-12. Elefante Musical Theater campers include all skill levels, from beginners to Broadway performers — literally!
Camp is held at the incredibly spacious, state-of-the-art performance and rehearsal facilities at The Pingry School's upper school campus (131 Martinsville Road, Basking Ridge)!
Returning campers: get ready for another amazing summer. New campers: you won't believe how much fun you're going to have singing, dancing, acting, and making friends and lifelong memories! This year's camp theme is "Broadway Melodies!". The theme will provide our campers with wonderful musical numbers to perform as they learn about great Broadway musicals from the golden age of musical theater through to the top hit shows of today, and about the brilliant men and women who have written (and are still writing) amazing music and lyrics for Broadway.
Each of the 3 two-week sessions culminates in a different, original show — a FREE Friday night performance (7:00pm) in the spacious Hauser Theater at The Pingry School. The show is a multi-act theatrical revue highlighting the talents of all of our campers. It features a live professional band backing the performers!

Watch the informational video above to learn all about our camp shows.
Scroll down to the bottom of this page to watch more videos of past camp performances!
Since each camp session is totally different, you can enroll in all three sessions (many students do)!
Camp is super affordable, and tuition includes tickets to the performance, binders, t-shirts, our wild-card sessions with Broadway performers, master classes with top industry professionals, and more!
GRADES: entering K-12
TIME: 9:00-3:00
DATES: Choose 1, 2, or 3 two-week sessions for up to 6 full weeks of camp.
Monday-Friday on the following dates:

Session 1 July 1-July 12 (no camp on Thursday, July 4)*
Session 2: July 15-July 26*
Session 3: July 29-August 9
TUITION: Session 1 = $680; Session 2 = $750; Session 3 = $750
See below for info on our Session 3 Discount:
LOCATION: The Pingry School, 131 Martinsville Road, Basking Ridge, NJ

*Please note: All 3 Sessions of Musical Theater Camp have now filled for students entering grades K-2.
All three sessions are still open to all students entering grades 3-12.
Watch the video above for a peek at just a bit of what goes on in a typical day at Elefante Musical Theater Camp!
Daily Schedule
Morning Session – Each morning, students entering third grade and up participate in age-based class rotations where they receive structured instruction in dance, vocal performance, and acting. Students entering K through second grade participate in a morning schedule tailored specifically to their ages and attention spans.
Lunch – Campers bring their own nut-free, bagged lunches, which they enjoy in Pingry's beautiful indoor dining area.
Wildcard Session – After lunch, there's a "wildcard" session in which we do something different each day. Past wildcards have included:
— Master classes with Broadway, film, and TV performers
— Visits from film, TV and Broadway casting directors
— Audition workshops and clinics with Broadway agents and managers
(some of our students were even "discovered" and signed by management as a direct result of these clinics)
— Workshops on set design, technical direction, and costuming
— Intensives in specialized dance styles such as hip-hop and tap
— Acting for Film, Television, and Commercials.
Afternoon Session (Performance Workshop) – The last two hours of camp is our Performance Workshop, where campers break into performance groups to rehearse for the "Broadway Melodies!" performance.
mtc camp schedule 2019

Elefante Musical Theater Camp is divided into 4 age groupings:
Entering Grades K – 2nd also known as "The Littles"
Entering Grades 3 – 5th also known as "The Elems"
Entering Grades 6 – 8th also known as "The Mids"
Entering Grades 9 – 12 (or recently graduated), also known as "The Highs"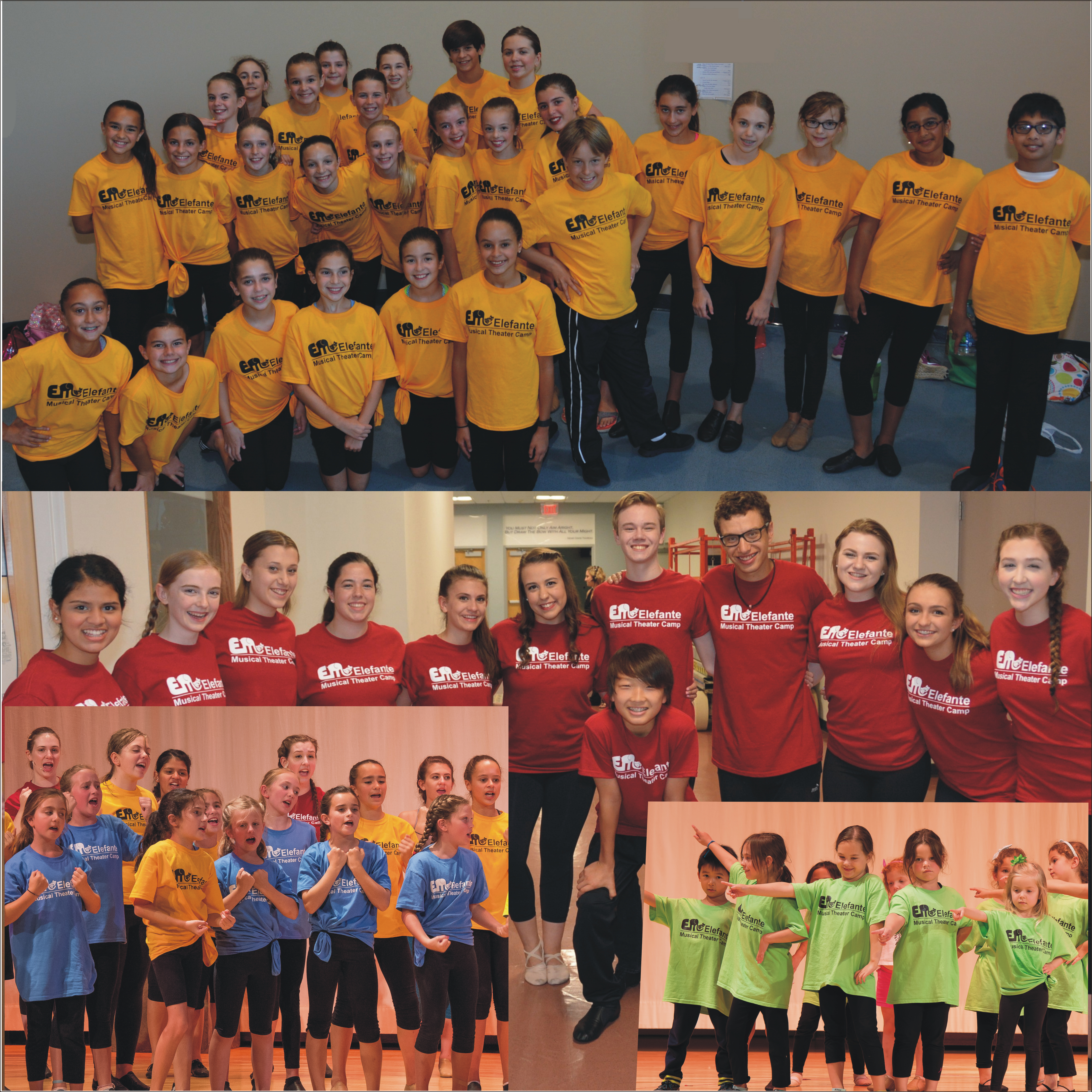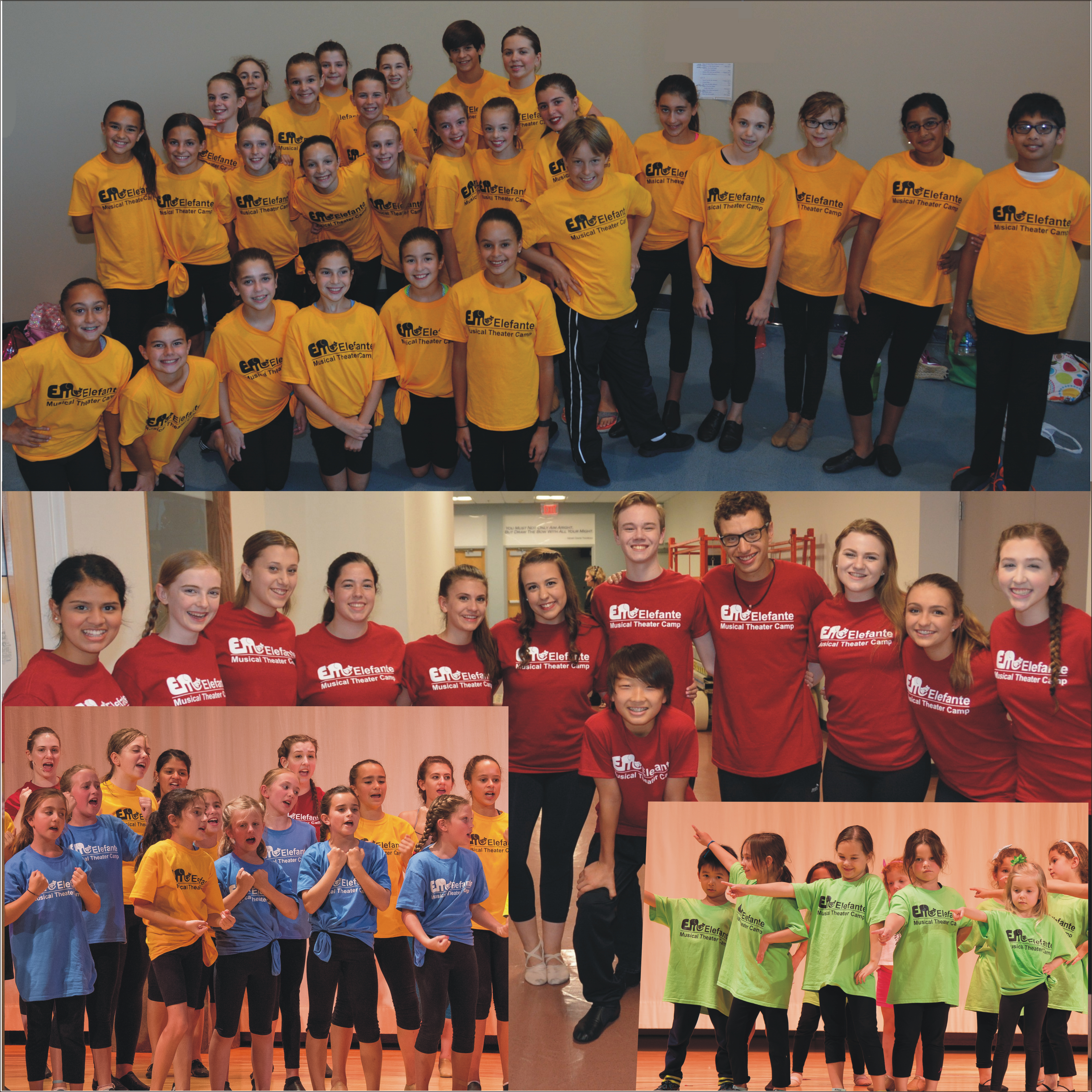 The "Elems", "Mids", and "Highs" follow the above-listed morning class rotations within their respective age groups, but at lunchtime and beyond, all age groups combine for wildcards, small-group rehearsals, and full company rehearsals. "The Littles" follow their own specialized schedule, which covers acting, singing, dancing, puppetry, arts & crafts and more, but which does not adhere to a set morning rotation. "The Littles" often combine with the other age divisions and with the full company to rehearse small- and large-group numbers, as "The Littles" are prominently featured in the "Broadway Meolodies!" performance.
Session 3 Discount
Session 3 Discount: Register for session 1 or session 2, and receive a $50 discount for session 3!
The Session 3 discount is the only currently-applicable discount for the 2019 Elefante Musical Theater Camp.
Camp Day Extras
For campers needing extra convenience, The Pingry School offers "Summer Add-Ons" which include extended care, after-hours care, etc. Here's a link to descriptions and pricing information for these additional options.
If you have any questions about Pingry's Camp Day Extras, call 908-647-5555 ext. 1217 to speak to the Pingry camp staff, or email campstaff@pingry.org.
Camp Health Forms
Here's a link to health forms that camper parents/guardians need to complete.
Carpool List
Interested in carpooling to Musical Theater Camp? Send an email to karen@elefantemusic.com with your name, town, and the sessions in which you've enrolled. We'll then share that info with everyone on the carpool list so that you can find the perfect carpool situation.