Eddie Guttman (Piano, Voice)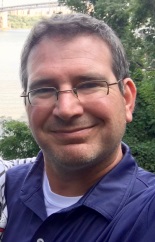 Born and bred in New York City, Eddie Guttman has performed all over the world – from Prague and Berlin to Papermill Playhouse and the legendary club CBGB's. For over a decade, he served as the pianist for The Meet The Artist Series at Lincoln Center. Eddie graduated with honors from Binghamton University where he received a Bachelor of Music in piano (voice minor). His main teacher there was world renowned pianist Walter Ponce. He also spent time as a student of Seymour Fink. Subsequently, Eddie received a Masters of Music from NYU in composition, studying exclusively with Marc-Antonio Consoli. An award winning composer, Eddie's commissioned piece "Equilibrium" was written for and performed by then NYC Ballet principal dancer Peter Boal. 
Eddie loves working with singers – as a piano accompanist, a voice teacher and as an audition coach. Eddie has had the honor of being selected "Favorite Piano Accompanist" by the readers of the national publication Back Stage, and has also been featured in the book "Voice Teachers and Vocal Coaches of NY: The One and Only Guide." Previous clients and students from the Broadway stage and TV have included: Mary Illes (Phantom, Music Man), Ta'Rea Campbell (Aida, Hamilton), Eric Scott Kincaid (Newsies, Cats), Brad Oscar (Something Rotten!, The Producers), Adrienne Moore (Orange is the New Black), Andrea Dotto (Bandstand), Doug Plaut (Unbreakable Kimmy Schmidt), Kathy Brier (Hairspray), Bashira Cresswell (Lion King) and Joel Robertson (Les Miz). Additionally, he has instructed students at The New School/The Actors' Studio, NYU, Marymount Manhattan College, Wagner College, Horace Mann and Packer Collegiate.
Eddie has been music directing and conducting in the theater for many years. These productions include: The Book of Merman (starring Tony Award Nominees Carolee Carmelo and Max Von Essen, and Emmy Award Winner Penny Fuller), the BEAT Gala honoring Jimmy Smits (featuring Tony Award Winner Billy Porter, Eden Espinosa and Kimiko Glenn), The Irish Rep's Off Broadway productions of Peg Of My Heart and A Celtic Christmas, as well as Montclair State University's production of Best Little Whorehouse in Texas. Other recent productions include: The Music Man, Little Women, The Last Five Years, Guys & Dolls, and William Finn's Elegies. He also served as Associate Conductor of the Broadway-aimed workshop of Sugar Babies (starring Tony Award Nominees Michael McGrath and Beth Leavel).
Jeanne Holder (Brass/Piano)

Jeanne received a B.M. from the Eastman School of Music where she majored in trombone and minored in piano and music education. She also has a Master's Degree from Temple in Theory and Composition. She studied trombone with Carsten Svanberg, Glenn Dodson, and Roy Stevens, and piano with Lynne Howard and Polly McKeever. She has taught band, chorus, brass, and piano at several schools and colleges in Florida and New Jersey.
Jeanne is also an active performer, playing with the Livingood Big Band, St. John's River City Brass Band, Jacksonville Symphony, Cathedral Brass, Goldman Band, and many others. She has many of free-lancing experience in Broadway shows, Dixieland, Big Band Jazz, cruise ships, recordings and tours.
Jeanne has been elected to the Board of Advisors for the International Trombone Association, has published several articles on teaching brass, conducted the North Jersey Area Band and Melbourne Municipal Band, and has been commissioned to write over 50 arrangements for various ensembles. In addition, she has run music festivals throughout the U.S. and Canada for the past three years.
Mary Hrebin-Haas (Piano)

Mary began playing piano at the age of 5 and was very fortunate to study with two fine and inspiring New Jersey teachers, Elizabeth Weiss and Carol Ferri. She received a Bachelor of Fine Arts in Music at Carnegie-Mellon University in Pittsburgh, Pennsylvania. After Carnegie-Mellon she studied with Jascha Zayde in New York City.
Over the years Mary has instructed students age 5 to 65 and up, from beginner to advanced levels. For eleven years she was recital chairperson for the Music Educators Association (MEA) of New Jersey (a non-profit piano teachers organization). In addition to piano instruction Mary has accompanied instrumentalists and vocalists for various recitals and auditions.
Diane Smith Kirsh (Voice/Piano)

Diane has been a working professional singer/writer/producer in the music industry since her teenage years. Growing up in a small suburb outside of Boston, Diane was hired as a young girl for various gigs in the performing arts and starring in local plays. She eventually graduated from Boston Conservatory with a BM degree in voice and piano. She spent her summers performing at Keene State College Summer Theater starring as Eliza Doolittle in 'My Fair Lady,' Marian in 'The Music Man' and Nettie Fowler in 'Carousel. Her affiliation with music education establishments such as Berklee College of Music launched her recording session career and she moved to New York City where she became a session singer for radio and television commercials and voice-overs.
She was hired to sing jingles for many popular brand advertisements including Diet Coke, Hawaiian Punch, My Little Pony, Chevrolet, Nestle Sweet Dreams and many more. She sang the solo on the commercial Max Factor which won a Clio award. Diane has worked in the studio with greats Michael Bolton, Cyndy Lauper, Patty Austin, George Clinton, Bebe & Cece Wynan, Marc Cohn.
Diane's keen sense of understanding singers' voices eventually landed her a job coaching and producing young potential Broadway stars. She was the vocal producer for 3 'Broadway Kids' albums. She was also a talent scout for Ed McMann's 'Star Search' where artists like Britney Spears and Beyonce were discovered. Now, after moving from New York, she has been coaching voice and teaching music in the area as well as performing at local festivals, and concerts with her band 'Kings Road'. She loves developing singers' voices and building their technique and confidence for the love of music and performing. She welcomes new students with open arms!
Ema Mitrovic (Voice/Piano)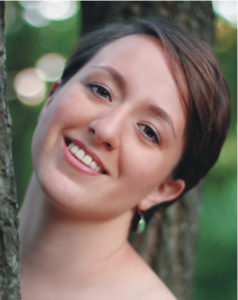 Ema Mitrovic, has been called a "stand-out" on the stage. Recently she made her Birdland Jazz Club NYC debut with composer/drummer Tim Horner's group, Time Circle. In 2014, she was a finalist for New Jersey State Opera's Alfredo Silipigni Vocal Competition, a semi-finalist at the 8th Annual Peter Elvins Vocal Competition, and was a featured artist at the NJ National Association of Teachers of Singing "Festival of Singing" where she performed works by Bizet, Britten, and Mahler. In 2013, Ms. Mitrović was heard as Siébel in a full production of Gounod's Faust with Hudson Opera Theatre in Middletown, NY where her performance was described as "idyllic" and "bubbly". She performed Octavian in the final trio of Der Rosenkavalier with Opera Theatre of Montclair, the roles of Maddalena (Rigoletto) and Suzuki (Madama Butterfly) with New York Lyric Opera Theatre and was a finalist in the company's national vocal competition, Martine in a rarely performed Gounod opera, Le Médecin malgre lui, with Utopia Unlimited Opera Company, and placed first in the advanced lower division of NJ NATS, "Festival of Singing Competition". In 2012, she had the pleasure of performing the title role of Bizet's Carmen with Concert Opera of Philadelphia, the Abbess and Monitor (Suor Angelica) with Manhattan Opera Theatre, Prince Charming (Cendrillon) and a scenes concert at Carnegie Hall, "Love, Passion and Betrayal" with NY Lyric, and sang the third lady in a quintet from Die Zauberflöte with Chelsea Opera.
Along with operatic and recital work, Ema has recently joined forces with composer and drummer Tim Horner in fusing and experimenting with crossing over genres of music, particularly classical and jazz, with hints of Balkan Roma folk music. Ema is no stranger to the jazz community having had the pleasure of studying with Grammy nominated artist Roseanna Vitro and Allen Farnham while at New Jersey City University where she holds a BM in Voice Performance. She performed a full program of classical and jazz works at Smalls Jazz Club in 2014 which included works by Weill, Elgar, Britten, Ravel, Correa, Bizet, and Brahms.
During her studies at NJCU, Ema was under the tutelage of Metropolitan Opera tenor, Anthony Laciura, who has gained critical acclaim for his portrayal of Eddie Kessler in the Emmy award winning HBO series, Boardwalk Empire. During her studies she performed the roles of Carmen (La Tragédie de Carmen), first witch (Dido Aeneas), Mrs. Gobineau (The Medium), mother (Amahl and the Night Visitors), and the third lady (The Magic Flute). Upon graduating, Ema was accepted into the young artist program, Coaching Divas, where she intensively worked on leading mezzo-soprano repertoire.
Ema is a regular cantor and alto section leader at Saint Vincent de Paul RC Church in Bayonne, NJ. She is also an educator who teaches voice, clarinet, and drums.
Kyle Moffatt (Woodwinds/Piano)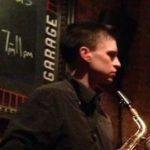 Kyle has a B.M in Jazz Composition and Performance from Berklee College of Music, M.M. in Jazz Composition at New England Conservatory.
He has performed with Bob Brookmeyer, Joe Lovano, Don Byron, Andy McGhee, and Max Weinberg, as a member of the Rainbow Band (Berklee College of Music), Jazz Composers' Workshop Orchestra and Jazz Composers' Ensemble (New England Conservatory), and with the Brian Lewis Big Band, Greg Hopkins Jazz Orchestra, Beantown Swing Orchestra, and Joe Pino Sextet. Kyle has appeared at clubs and festivals including Somethin' Jazz, The Garage, Silvana, Small's, Caffe Vivaldi, North Shore jazz Festival, Chianti, Opal Room, Real Bar and All Asia Café.
Kyle was the Recipient of the Joe Viola Scholarship Award and the Sadao Watanabe Award at Berklee College of Music. He has also taught at Camp Encore-Coda, a summer music program in Brookline, Maine.
Oliver Shapiro (Cello/Piano)

Oliver studied cello with Mary Gili, Channing Robbins (Juilliard), Michael Haber (NY Philharmonic), and Karen Pinoci (New Philharmonic of NJ). He studied piano with Boris Bazala and William Dawson (Amherst Summer Music Center).
He has performed with numerous orchestras, including the Metropolitan Orchestra, Ridgewood Symphony's Project Symphony, Bloomfield Symphony, Society of Musical Arts, South Orange Symphony, Columbia-Barnard Symphony, West Orange Collegiate Music Association, and many other chamber groups and societies. He has been teaching privately since 1974.
Oliver has extensive vocal and choral experience. In addition, he has had compositions and arrangements commissioned by various performing groups. Oliver believes in educating each student as a musician, not only as a cellist/pianist, and including aspects of theory and history as the situation – and student's interests and capabilities – warrant.
Marina Stefanovsky (Violin/Viola/Piano)

Marina received her Bachelor's and Master's Degree from Gnessins Academy of Music in Moscow. She taught at Moscow City Music School from 1985-1990. Since 1990, Marina has been teaching privately in Russia, New York, and New Jersey. She was an instructor at the Village Music Guild in New York City and Arts on the Hudson in Jersey City.
Marina has extensive experience teaching violin, viola, and music theory. She has instructed individuals and groups, conducted string orchestras, and transcribed music for string instruments. Marina prides herself on being a responsible and reliable person, as well as a motivated, creative, and patient teacher.
Ryan Tomski (Piano)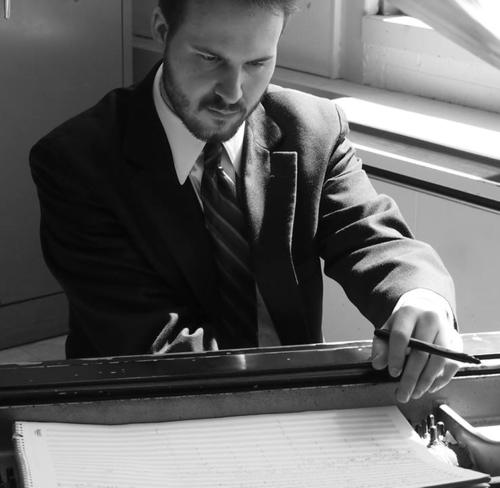 Ryan Tomski is an award-winning educator, instrumentalist, and multi-genre composer originally from Wisconsin. He currently co-leads an R&B big band called Big Beat based in New Jersey, and recently completed his Doctor of Musical Arts in Jazz from the University of Illinois at Urbana Champaign. Ryan has a deep love and appreciation for classical music, which he has studied and performed since age seven. He has over 15 years of experience teaching classical and jazz piano performance and songwriting lessons to all ages/abilities, and regularly performs as a solo and collaborative pianist throughout the tri-state area. Ryan is a graduate of the Jazz Arranging Master's Degree program at William Paterson University in Wayne, New Jersey, and has penned approximately twenty works for large ensembles including big bands, wind ensembles, choirs, marching bands, pep bands, and more. He has performed music in eight countries.
Peter Toth (Piano)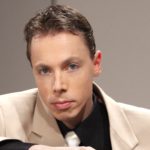 Hungarian pianist Peter Toth is one of the most recognized artists of his generation. He has concertized in most countries in Europe, including Hungary, Austria, Slovakia, Germany, Russia, France, Holland, Spain, Italy, and Switzerland. In addition, he performed in Japan, South Korea, Peru, Costa Rica, China, Australia, and the United States.
As a competitor, Mr. Toth has won top prizes at numerous piano competitions, such as the American Paderewski Piano Competition (2013), the Franz Liszt International Piano and Voice Competition in Los Angeles (2010), and the Franz Liszt International Piano Competitions in Budapest (2001) and Weimar (2000). His first released CD recording won the Grand Prize of the Hungarian Liszt Society (2006). He also won a special award for the best performance of a major romantic work by his outstanding interpretation of Brahms's First Piano Sonata at the Southern Highland International Piano Competition in Australia (2011). In 2013, he retired from competing, thus dedicating himself entirely to the concert stage.
Mr. Toth is a regular guest artist at various piano festivals, such as the ALS Festival in San Francisco and the Festival Musique en Vallée du Tarn in France. In addition, he was invited to serve on the jury panel of the Franz Liszt International Piano and Voice Competition in Los Angeles (2014), and he also adjudicated at the Liszt-Garrison International Piano Competition in Baltimore in October, 2015. He has been member of the American Liszt Society since 2011.
Mr. Toth has lived in the United States since 2009. He has recently earned his Doctor of Musical Arts degree in Piano Performance at The University of Texas at Austin. His scholarly activities have included the investigation of the progressive harmonic language of Franz Liszt's piano music. In addition, Mr. Toth is interested in the research of symmetry in late nineteenth-and early twentieth-century music. His scientific work, "Symmetrical Pitch Constructions in the Piano Works of Franz Liszt", is to be published in the Spring of 2016.
In addition to being a strong advocate of Franz Liszt's music, Mr. Toth has a wide and diverse repertoire, ranging from J.S. Bach to contemporary music, with a particular focus on the piano music of the 19th century. He is an enthusiastic interpreter of the works of Beethoven, Schubert, Chopin, and Brahms.
In the past few years Mr. Toth has undertaken only a limited number of concerts due to his academic engagements. As a fresh DMA degree holder, however, he has returned to regular concertizing, including a significant European tour starting in the season of 2016/17.
Steve Ujfalussy (Woodwinds/Piano)

Steve is from a musically talented family in Ridgefield Park, NJ. While attending high school there he began his musical studies with saxophonist Frank Elmo (Joe Cocker, Julian Lennon) and was one of 55 NJ students selected for the NJPAC Jazz for Teens program, run by jazz legend Rufus Reid. Steve then attended New Jersey City University, double majoring in Jazz & Classical Saxophone. During this time he studied with many renowned saxophonists: Tim Ries (Rolling Stones, Maria Schneider Orch) Walt Weiskopf (Frank Sinatra, Steely Dan), Jim Snidero, Jane Ira Bloom, Dan Willis, Roger Rosenberg, and Allen Won. Steve has been teaching and performing throughtout the metro area since 2000. He taught woodwinds & piano at Ackerman's School of Music in Midland Park, NJ for 5 years. Steve joined Elefante Music in January of 2007.
Currently he is a member of New Arts NYC (www.newartsnyc.com) a group of artists & musicians hosting concerts in Central Park. Steve is also a member of NOLA Preservation Society, a non-profit charity organization dedicated to the cultural preservation and revitalization of the Gulf Coast region. Steve contributes time to their local programs as well as in New Orleans through musical performance, music therapy, and instruction.
Steve is a versatile musician who can perform and instruct a variety of instruments, including: all saxophones, Bb & Bass clarinets, flute, and piano. Steve has performed with: The Village Vanguard Orch, Paquito D'Rivera, Benny Golson, the New York Voices, Charles McPhearson, Byron Stripling, and Conrad Herwig.
Andrzej Winnicki (Piano)

As a classical and jazz pianist Andrezej has toured all over Eastern Europe, including Poland, the former Soviet Union, Germany, and the Czech and Slovak Republics. His quintet won a Polish National Jazz Competition, and recorded and performed on nationally broadcasted radio and television.
Since coming to the US, Andrzej has continued his professional musical activities, performing in places like Lincoln Center, the Polish Consulate General, St. Peter's Church in New York City, and many top jazz clubs in the Tri-State area. He has played with Jeremy Pelt, Mark Egan, Ralph Alessi, Scott Colley, Rodney Holmes, Nasheet Waits and many other top players on the NYC jazz scene. He has also performed with top stars of Broadway, including Joel Grey and Bernadette Peters.
As a part of the Hank Lane Music organization, Andrzej has played at countless major corporate functions throughout the United States, including Kurt Masur's 70th birthday celebration for the New York Philharmonic, many New York City Ballet fundraisers, and events for many major corporations. He has also performed at many top celebrity functions, including the Kennedy's and Donald Trump and Carla Maples's wedding.
Andrzej has been an active member of ASCAP since 1997 and local 802 of the American Federation of Musicians in New York City since 1989. He is also a recording artist for J-Bird Records and WM Records and has released three CDs ("In the Bush," "Crazy Girl," and "Requiem") of his own compositions on these labels.