String instruments aren't just for classical music anymore. From The Beatles to Pantera; Imagine Dragons to Regina Spektor, you will expand your musical horizons and add orchestral flair to a wide range of contemporary music. For violin, viola, and cello players with one year or more of playing experience.
VIRTUAL CLASS
DATES: Wednesdays March 3 – May 5 (10 classes)
TIME: 4:00pm – 5:00pm
REQUIREMENTS: 1+ year of playing experience on violin, viola, or cello
PRICE: $250
INSTRUCTOR: Nicole Scorsone
IN PERSON CLASS*
DATES: Mondays April 5 – June 14, No class May 31 (10 classes)
TIME: 5:00pm – 6:00pm
REQUIREMENTS: 1+ year of playing experience on violin, viola, or cello
PRICE: $325
LOCATION: Elefante Music 1790 Springfield Ave, New Providence
Join us next time! Click the link below to be notified when we offer this class again.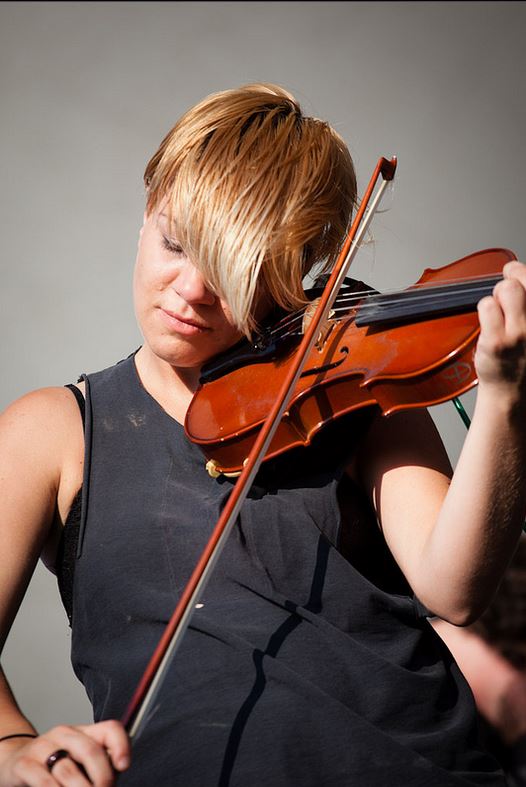 MEET THE INSTRUCTOR
Nicole Scorsone is an instructor of violin and viola at Elefante Music. She studied at William Paterson University and studied privately with Oscar Ravina and Garry Ianco of the New York Philharmonic as well as with Franco Gennerelli and Matthew Reichert. She performed with the High Mountain Symphony, New Jersey Philharmonic, Monmouth Symphony Orchestra and the William Paterson String Quartet. Currently, Nicole is a violinist with two local rock bands, Waking Lights and Bern and the Brights, which was named one of New York City's top 50 emerging artists. In addition to performing classical and contemporary music, Nicole works as a studio violinist. She is an avid string arranger as well as producer and recording engineer. Nicole served as a media intern at the Metropolitan Opera and as an assistant live recording engineer at Symphony Space in NYC.