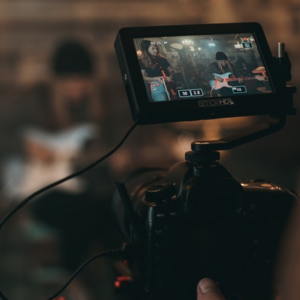 Sorry! This class is not offered at this time.
Learn the creative and technical aspects of creating music videos from setting up a microphone and lighting, to using a camera, to recording material, to editing what you have created in post-production.
The class will collaboratively create a music video by the end of the week!
Instructor Steve Ujfalussy's videos produced for Postmodern Jukebox and Robyn Adele Anderson have millions of views.
EQUIPMENT (Optional):
• Laptop or tablet
• Waveform Free Music Software
• Camera (Phone and/or DSLR)
• Microphone (Ex: Blue Yeti USB, Blue Snowball Ice USB, Rode NT USB, Marantz Pro MPM 2000U USB, Samson Go USB, Samson Meteor USB, BM 800 USB or Audio Input, BOYA MM1 Audio Input)
DATES: June 28 – July 2
TIME: 12:30pm – 2:30pm
AGES: 12+
PRICE: $250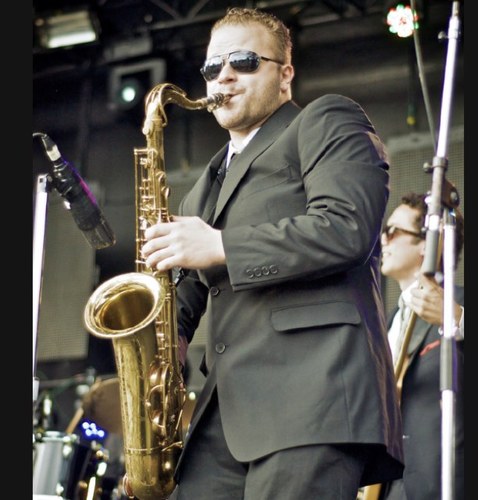 MEET THE INSTRUCTOR
Steve Ujfalussy has toured internationally with Rock & Roll Hall of Famer Bernie Worrell (Parliament Funkadelic/Talking Heads) and with Postmodern Jukebox. in 2017 Steve appeared on the album "Blind Gold" by Pool Cosby featuring Hip-Hop legend Raekwon of The Wu-Tang Clan. Steve also works as a music producer, mixing & mastering engineer, and cinematographer. Steve has shot videos for Postmodern Jukebox (VIDEO: Postmodern Jukebox – Ocean Avenue) and produced 75 videos for Robyn Adele Anderson as audio/video engineer (VIDEO: Robyn Adele Anderson – Numb). His work as a performer and producer has earned over 100 million views online. Steve believes production is now a necessary tool for any musician to grow their ability and career.
Steve has over 20 years of performing and teaching experience. He is happy to share his experience with his students and impart the best approach to grow your musical enjoyment & ability.