Elefante Musical Theater Camp is divided into 4 age groupings:
| | |
| --- | --- |
| Littles | Our youngest campers, the Littles are students entering grade K or 1 in the fall |
| Ones | The Elems are students entering grades 2 and 3 |
| Twos | Our Mids are entering 4th through 6th grade |
| Threes | The Highs are entering 7th grade through 12th grade in the fall, or they have just graduated |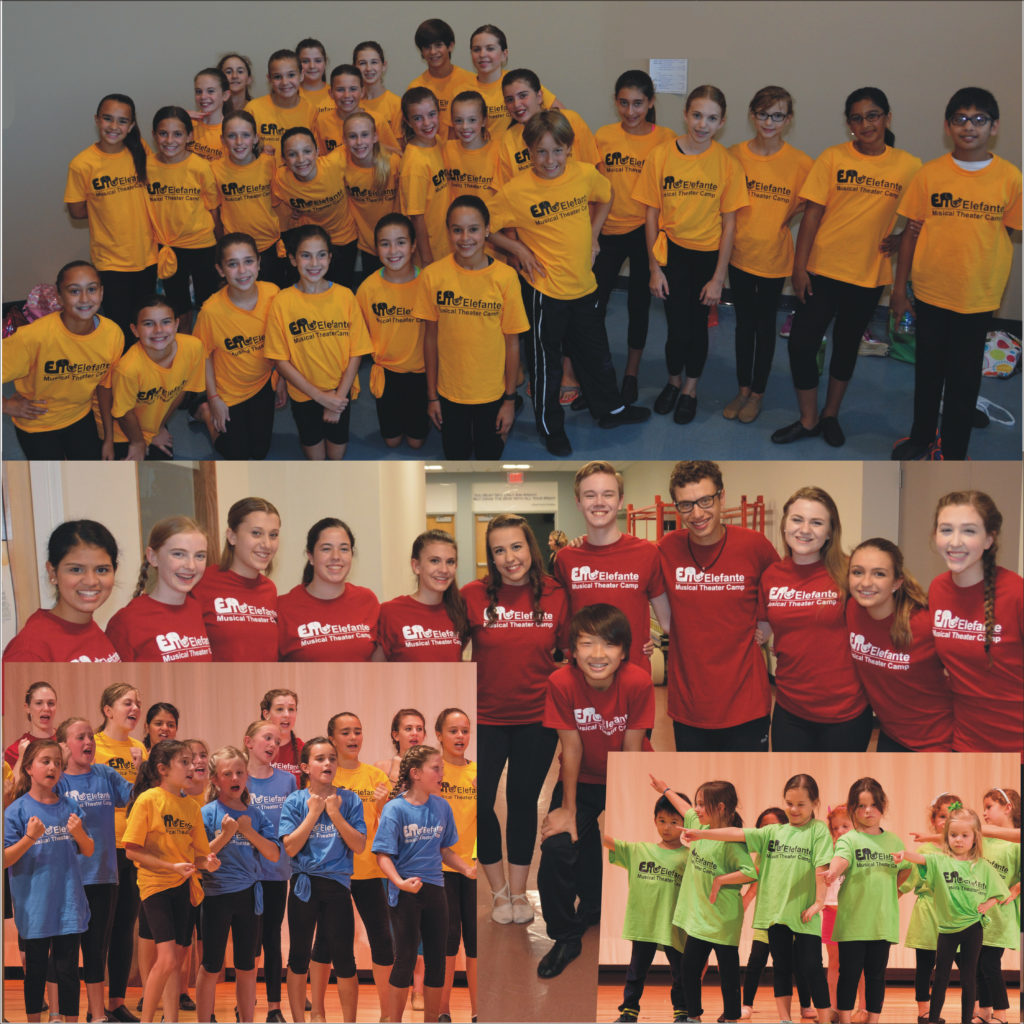 The "Ones", "Twos", and "Threes" follow the morning conservatory-style class rotations (as described here) within their respective age groups and in sorted cohorts. At lunchtime and beyond, age groups combine for wildcards, small-group rehearsals, and full company rehearsals, but rehearse within cohorts as much as possible. "The Littles" follow their own specialized schedule, which covers acting, singing, dancing, puppetry, arts & crafts and more, but which does not adhere to a set morning rotation.
NOTE: The specific grade groupings for Ones, Twos, and Threes are subject to change from session to session based on enrollment, as our mandate this year is to keep cohorts as evenly balanced as possible to maintain social distancing.