Elefante Musical Theater Camp is divided into 4 age groupings:
| | |
| --- | --- |
| Littles | Our youngest campers, the Littles are students entering grade K or 1 in the fall |
| Elems | The Elems are students entering grades 2 through 4 |
| Mids | Our Mids are entering 5th through 7th grade |
| Highs | The Highs are entering 8th grade through 12th grade in the fall, or they have just graduated |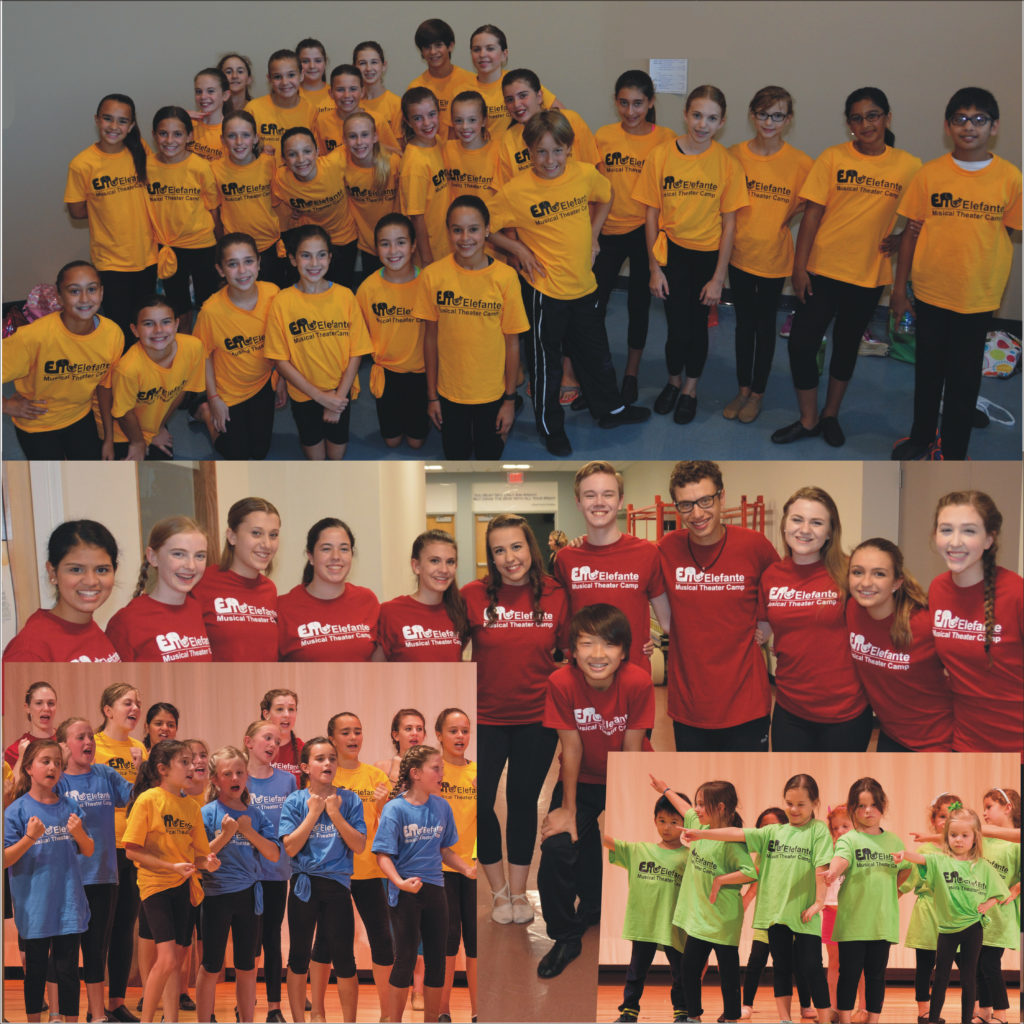 The "Elems", "Mids", and "Highs" follow the morning conservatory-style class rotations (as described here) within their respective age groups, but at lunchtime and beyond, all age groups combine for wildcards, small-group rehearsals, and full company rehearsals. "The Littles" follow their own specialized schedule, which covers acting, singing, dancing, puppetry, arts & crafts and more, but which does not adhere to a set morning rotation. "The Littles" often combine with the other age divisions and with the full company to rehearse small- and large-group numbers, as "The Littles" are prominently featured in the Friday evening performance.