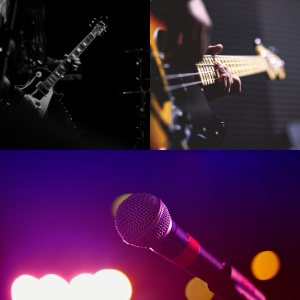 Play in a rock band! You'll learn what's special about rock music including the most popular rock scales, different styles of playing and key figures of rock and roll. Open to guitar, piano, bass, drums, and vocalists. At least one year of playing experience is required. Are you ready to rock?
DATES: July 26 – July 30
TIME: 1pm – 3pm
PRICE: $250
INSTRUCTOR: Daseul Kim
LOCATION: Elefante Music – 1790 Springfield Ave, New Providence NJ
You may also be interested in…
Fretboard Frenzy
Get back in the groove and jam with other guitarists and bassists! One year of experience required.
Songwriting Workshops
Learn the secrets of songwriting and compose your own future hit!